You are here
Our Health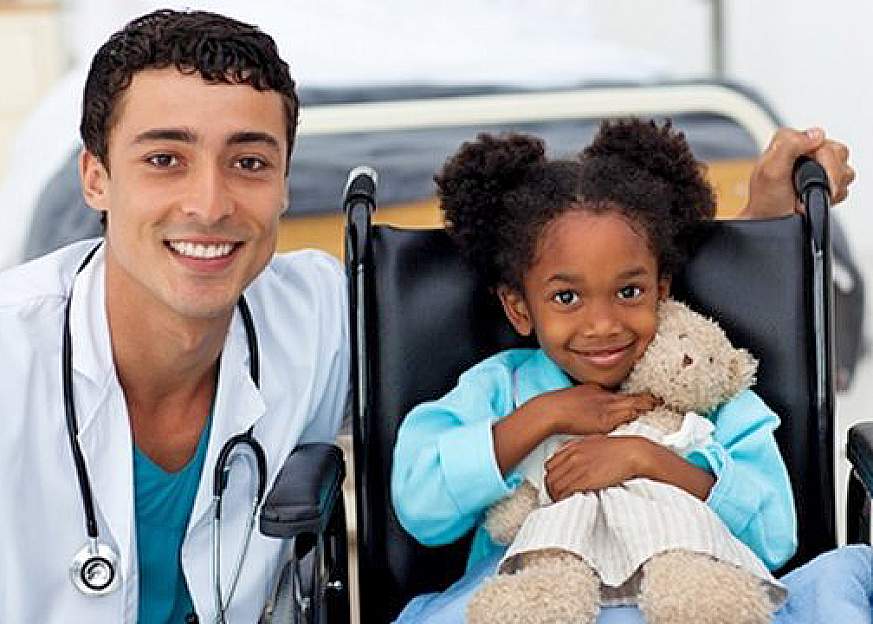 Printer-friendly version of this page
NIH-funded research can have powerful effects on the health of the nation and the world, whether discoveries lead to new drugs, new devices, new diagnostic tools, or new ways of preventing illness.
The following represent some key areas in which NIH-funded discoveries have helped to make people healthier:
Americans are Living Longer
Between 1970 and 2013, the life expectancy of the average American increased by eight years, from 70.8 to 78.8.1
Between 1969 and 2013, the death rate in the U.S. for all causes has decreased by 43%, from 1279 per 100,00 people to 730.2
Babies are Being Born Healthier
In 1960, 26 of every 1,000 babies born in the United States died before their first birthday. By 2010, that rate had fallen to just over 6 per 1,000 babies.3 This is thanks in large part to NIH research on reducing preterm births, neonatal mortality, and other complications.
Babies born before 39 weeks have a greater risk of serious complications, such as dangerous infections and problems with breathing and feeding, according to NIH-funded research. This has led to campaigns to urge mothers not to have an earlier delivery unless it is medically necessary.
Heart Disease, Stroke, and Diabetes Are Less Deadly
Deaths from heart disease fell 67.5% from 1969 to 2013, through research advances supported in large part by NIH.4
The Framingham Heart Study and other NIH-supported research have identified risk factors for heart disease, such as cholesterol, smoking, and high blood pressure. This has led to new strategies for preventing heart disease.
In 1995, an NIH-funded clinical trial established the first FDA-approved treatment for acute ischemic stroke, the drug tPA.
Since 1950, the stroke mortality rate has decreased by 79%5 due in part to NIH-funded research on treatments and prevention.
Despite the increasing prevalence of diabetes in the U.S., the death rate for adults with diabetes declined by 16.5%6 from 1969 to 2013. Between 1990 and 2010, the rates of major diabetes complications dropped dramatically, particularly for heart attacks, which declined by 68%, and stroke, which declined by 53%.7 These improvements are due largely to clinical trials supported by NIH.
NIH's Diabetes Prevention Program has shown that lifestyle changes, such as diet and physical activity, can lower the risk of developing type 2 diabetes by 58% in adults at high risk for the disease.8
Advances in Preventing and Treating Cancer
The death rate for cancer decreased by 22% from 1991 to 2011. Overall cancer death rates have been dropping more than 1% per year for the past 15 years. The American Cancer Society estimates that 1.5 million cancer deaths were averted in 2015 (1 million in men and 447,000 in women) by improvements in cancer treatment, detection, and prevention.9
Between 1990 and 2012, death rates from breast cancer declined 34%, from 33.3 to 21.9 per 100,000 women. Breast cancer is the most common type of cancer in the United States. Primarily because of NIH-supported research, women can now be tested for breast cancer genes — and get tailored, safer, and more efficient treatments.10
Lung cancer is the second most common cancer13 and the leading cause of cancer-related death in both men and women in the United States. NIH-funded research has contributed to lowering the lung cancer death rate by 36% for men and 11% for women between 1990 and 2010.12 New targeted therapies such as erlotinib (Tarceva) and crizotinib (Xalkori) have led to dramatic responses in people whose lung cancers harbor particular genetic mutations.
Prostate cancer is the second leading cause of cancer-related death for men in the United States. NIH-supported research has improved treatments for prostate cancer. Partly because of these advances, between 1990 and 2010, prostate cancer deaths dropped 43% from 38.4 to 21.9 per 100,000 men.13
Due to groundbreaking NIH research, two FDA-approved vaccines, Cervarix and Gardasil, are now available to prevent infection by two types of human papillomavirus (HPV) that cause about 70% of cervical cancer.
Fighting Deadly Viruses
In the early 1980s when the HIV/AIDS epidemic began, people infected with the virus were not likely to live longer than a few years. Thanks to an unprecedented collaborative effort between NIH and industry, today:


Treatments can suppress the virus to undetectable levels.
A 20-year-old HIV-positive adult living in the United States who receives these treatments is expected to live into their early 70s, nearly as long as someone without HIV.14
Death rates have dropped more than 50% between 1987 and 2010.15

Hepatitis B infection once caused untreatable, fatal illness. Due to intensive vaccination programs based on NIH research, the rate of acute hepatitis B has fallen by more than 80%.16
A diagnosis of hepatitis C once meant months and months of painful drug injections. Thanks in part to NIH research, there are effective pills for treating hepatitis C.17
Understanding Drug Abuse and Addiction in Adolescents
In the last three decades, scientists funded by NIH have discovered much about the risks and mechanisms that lead to drug abuse and addiction in adolescents. This has informed new approaches to prevention.
Today, the rate of cigarette smoking by teenagers is at 8%, its lowest point since 1975, when the NIH-funded Monitoring the Future (MTF) survey began tracking drug use and attitudes of teens.18
The same study found that alcohol use by teenagers is down to its lowest point since 1975.19
Progress Against Blindness and Hearing Loss
Age-related macular degeneration (AMD), a major cause of blindness, used to be largely untreatable. In 1991, an NIH-funded clinical trial showed that laser treatment worked to stabilize advanced AMD.20 In 2001, NIH researchers announced that a daily dose of antioxidant vitamins and minerals may delay the onset of advanced AMD.21 In 2012, a clinical trial supported by NIH showed that long-term treatment with one of two drugs resulted in dramatic and lasting improvement in vision.22
As a result of NIH efforts, nearly all infants born in U.S. hospitals in 2010 were screened for hearing loss, up from as few as one-tenth of infants born in 1993.23
NIH-supported research has driven the development of hearing aids from the first electronic hearing devices invented in the 1950s to the sophisticated digital devices available today.
According to the FDA, approximately 324,000 cochlear implants have been implanted worldwide, in roughly 58,000 U.S. adults and 38,000 U.S. children.24 Studies have shown that screening and implantation before the age of 18 months allows more than 80% of children with hearing loss to join mainstream classes with their normal-hearing peers, and saves society more than $30,000 per child.25
More People Are Surviving Injuries
In the mid-1970s, burns that covered even 25% of the body were almost always fatal.26 Today, people with burns covering 90% of their bodies can survive.27 NIH-funded research on wound cleaning, skin replacement, infection control, and other topics has greatly improved the chances of surviving catastrophic burns and traumatic injuries.
From 1969 to 2013, the death rate from unintentional injuries decreased almost 40%, from 65.1 per 100,000 people to 39.2.28
From 1990 to 2010, the death rate per 100,000 people from motor vehicle traffic injury decreased 39% from 18.5 to 11.3. Survivors are healthier, with a higher of quality of life. These dramatic advances are due in large part to research.29
References
1Calculated from Health, United States, 2014: with Special Feature on Socioeconomic Status and Health: http://www.cdc.gov/nchs/data/hus/hus14.pdf
2Ma, Jiemin et al. "Temporal Trends in Mortality in the United States, 1969-2013" JAMA. 2015;314(16):1731-1739.
3http://www.cdc.gov/nchs/data/nvsr/nvsr63/nvsr63_09.pdf
4Ma, Jiemin et al. "Temporal Trends in Mortality in the United States, 1969-2013" JAMA. 2015;314(16):1731-1739. doi:10.1001/jama.2015.12319
5See Table 18, "Health, United States 2014" http://www.cdc.gov/nchs/data/hus/hus14.pdf​
6Ma, Jiemin et al. "Temporal Trends in Mortality in the United States, 1969-2013" JAMA. 2015;314(16):1731-1739. doi:10.1001/jama.2015.12319
7Gregg EW, Li Y, Wang J, Burrows NR, Ali MK, Rolka D, et al. Changes in diabetes-related complications in the United States, 1990-2010. N Engl J Med 2014 http://www.ncbi.nlm.nih.gov/pubmed/24738668
8http://www.cdc.gov/diabetes/prevention/about.htm
9Siegel, R. L., Miller, K. D. and Jemal, A. (2015), Cancer statistics, 2015. CA: A Cancer Journal for Clinicians, 65: 5–29 doi: 10.3322/caac.21254
10NCI Surveillance, Epidemiology, and End Results Program (SEER). http://seer.cancer.gov/statfacts/html/breast.html
11http://www.cancer.gov/types/common-cancers
12Siegel, R. L., Miller, K. D. and Jemal, A. (2015), Cancer statistics, 2015. CA: A Cancer Journal for Clinicians, 65: 5–29 doi: 10.3322/caac.21254
13NCI Surveillance, Epidemiology, and End Results Program (SEER). http://seer.cancer.gov/statfacts/html/prost.html
14Samji et al "Closing the gap: increases in life expectancy among treated HIV-positive individuals in the United States and Canada." PLoS One. 2013 Dec 18;8(12):e81355. doi: 10.1371/journal.pone.0081355. eCollection 2013.
15http://www.cdc.gov/hiv/pdf/statistics_surveillance_hiv_mortality.pdf
16http://report.nih.gov/NIHfactsheets/ViewFactSheet.aspx?csid=125
17Manns, M. et al. Lancet Nov;384(9954):1597–1605. http://www.ncbi.nlm.nih.gov/pubmed/25078304
18http://www.drugabuse.gov/related-topics/trends-statistics/monitoring-future
19http://monitoringthefuture.org/pressreleases/14drugpr.pdf
20http://report.nih.gov/NIHfactsheets/ViewFactSheet.aspx?csid=69
21ibid
22https://www.nei.nih.gov/catt/
23http://www.nidcd.nih.gov/about/plans/congressional/Pages/NIDCD-Director-2015-Testimony-to-the-Senate-Subcommittee.aspx
24http://www.nidcd.nih.gov/health/hearing/pages/coch.aspx
25Semenov et al. "Age-Dependent Cost-Utility of Pediatric Cochlear Implantation" Ear Hear. 2013 Jul-Aug; 34(4): 402–412. doi: 10.1097/AUD.0b013e3182772c66
26http://report.nih.gov/NIHfactsheets/ViewFactSheet.aspx?csid=33
27Ibid
28Ma, Jiemin et al. "Temporal Trends in Mortality in the United States, 1969-2013" JAMA. 2015;314(16):1731-1739. doi:10.1001/jama.2015.12319
29See Table 18, "Health, United States 2014" http://www.cdc.gov/nchs/data/hus/hus14.pdf
This page last reviewed on December 18, 2015