You are here
Diabetes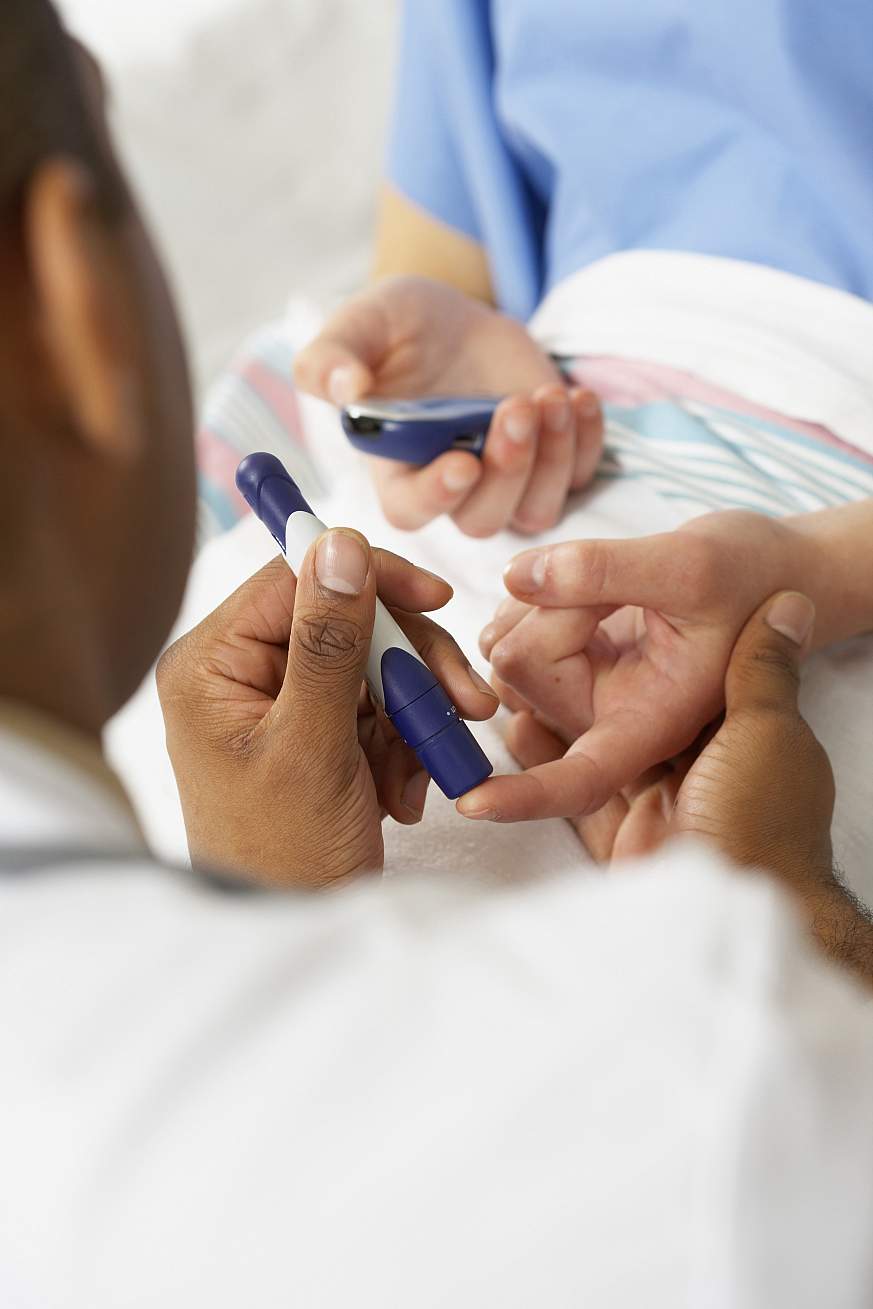 Purestock
In the 1950s, about 1 in 5 people died within 20 years after being diagnosed with type 1 diabetes, formerly known as juvenile diabetes. Almost all of them developed diabetic retinopathy, which accounted for about 12% of new cases of blindness between the ages of 45 and 74. People with diabetes relied on inaccurate urine tests to track their blood sugar. They used crude animal-derived insulins to control it.
In 1983, NIH began the Diabetes Control and Complications Trial, which enrolled 1,441 people with type 1 diabetes. This landmark study was stopped early because the results so clearly showed that careful control of blood sugar reduced eye, kidney, and nerve complications by 50% to 75%. In a follow-up study 10 years later, researchers learned that rates of heart disease and stroke had declined by half.
Today, people with type 1 diabetes are living longer and healthier lives. New technologies help them keep tight control of their blood sugar using continuous glucose monitors and insulin pumps that deliver rapid-acting, bioengineered human insulin.
We also know a lot more about type 2 diabetes. We know that family history, obesity, and physical inactivity are risk factors for this condition, formerly known as adult-onset diabetes. NIH-funded research has shown that type 2 diabetes can be delayed or prevented. Basic lifestyle interventions — modest weight loss and regular exercise — slash type 2 diabetes risk by 58% over 3 years in people with pre-diabetes. Despite this good news, type 2 diabetes still accounts for 90% of diabetes cases nationwide and has been increasing at an alarming rate due to the rise in obesity in the United States.
Imagine the Future…
An artificial pancreas — perhaps an implantable device — automatically senses a person's blood sugar and adjusts insulin dosage precisely.
Preventing obesity preempts type 2 diabetes and its complications.
Stem cell research leads to the ability to replace failing insulin-producing cells.
This page last reviewed on October 14, 2015