You are here
"Feeling Better. Brought to You by Clinical Trials." Poster
Help get the word out! You can help raise public awareness of clinical trials by displaying this poster in your clinic or hospital. Simply download the poster at the size you want and print out as many copies as you need.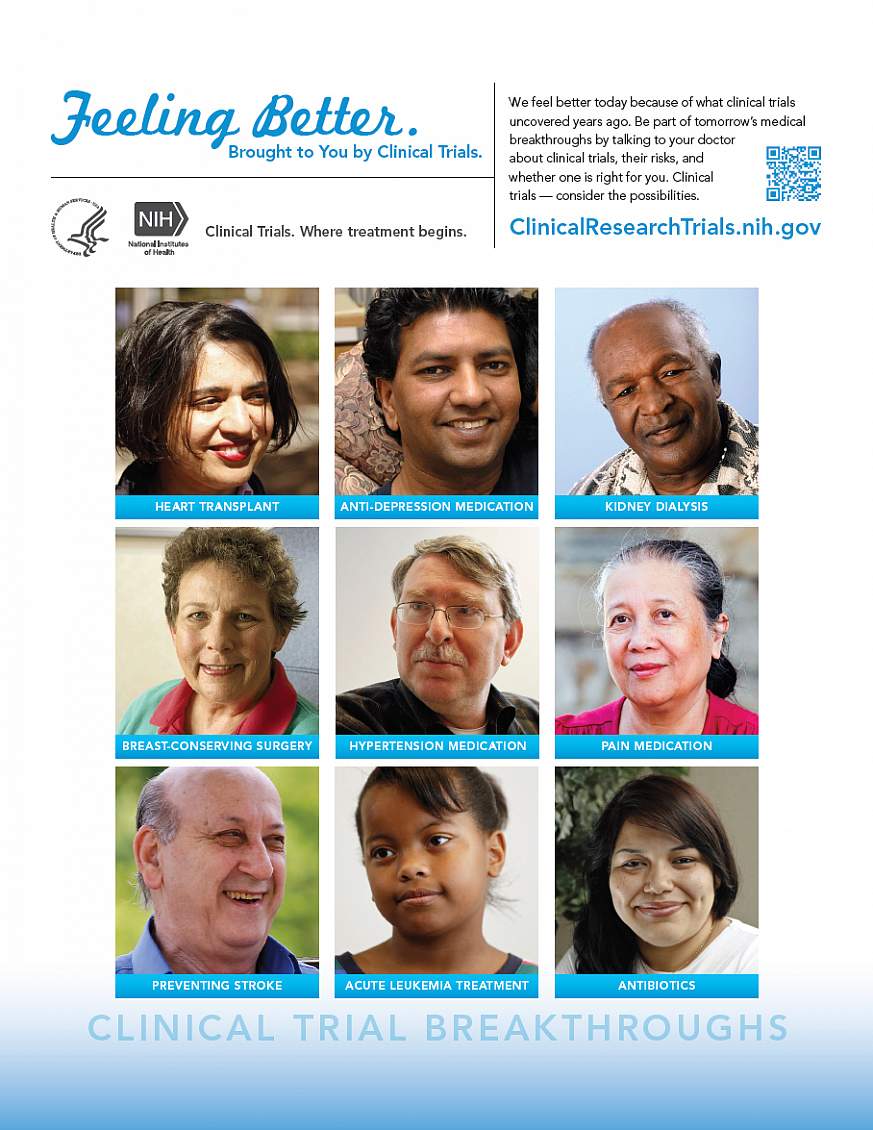 Poster Description
This poster dislays nine head-and-shoulders photographs of smiling individuals of various ages and ethnicities. The photographs are arranged in a grid of three rows, and each person is labeled with an improved health condition due to clinical research. They include heart transplant, anti-depression medication, kidney dialysis, breast-conserving surgery, hypertension medication, pain medication, preventing stroke, acute leukemia treatment, and antibiotics.
The poster includes the logos for the U.S. Department of Health and Human Services and the National institutes of Health.
Poster Text
Feeling Better. Brought to You by Clinical Trials.
We feel better today because of what clinical trials uncovered years ago. Be part of tomorrow's medical breakthroughs by talking to your doctor about clinical trials, their risks, and whether one is right for you. Clinical trials — consider the possibilities.
ClinicalResearchTrials.nih.gov.
Clinical Trials. Where treatment begins.
This page last reviewed on November 23, 2015