You are here
Publications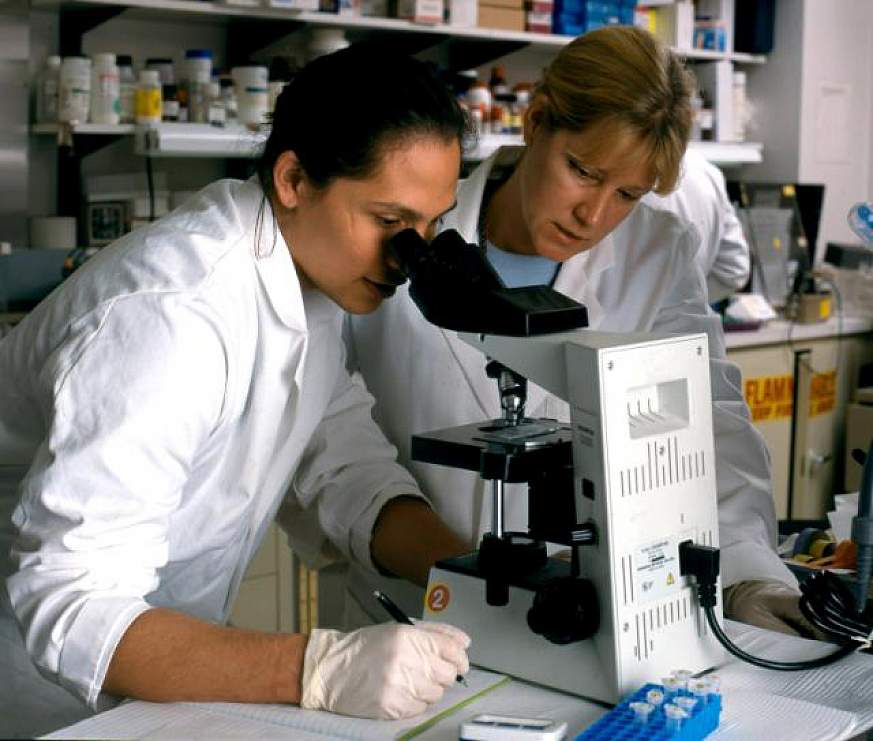 NIAID
The following is a list of publications from NIH authors on the issue of reproducibility and NIH's actions to enhance reproducibility.
Arnegard ME, Whitten LA, Hunter C, Clayton JA. Sex as a Biological Variable: A 5-Year Progress Report and Call to Action. J Womens Health (Larchmt). 2020 Jun;29(6):858-864. doi: 10.1089/jwh.2019.8247. Epub 2020 Jan 22. PMID: 31971851; PMCID: PMC7476377.

Koroshetz, WJ, Behrman S, Brame CJ, et al. Framework for advancing rigorous research. eLife. 2020;9:e55915. Published 2020 Mar 4. doi:10.7554/eLife.55915

Clayton, JA, Arnegard, ME. Taking cardiology clinical trials to the next level: A call to action. Clinical Cardiology. 41, 179-184. Published online: doi: 10.1002/clc.22907. (26 February 2018). 

Hewitt, JA, Brown, LL, Murphy, SJ, Grieder, F, Silberberg SD. Accelerating Biomedical Discoveries through Rigor and Transparency. ILAR J. 58(1):115-128. (1 July 2017).

Silberberg, SD, Crawford, DC, Finkelstein, R, Koroshetz, WJ, et al. Shake up conferences. Nature. 548, 153-154. (9 August 2017). Link to full article.

Brooks, CE, Clayton, JA. Sex/gender influences on the nervous system: Basic steps toward clinical progress. Journal of Neuroscience Research. 95: 14–16. doi:10.1002/jnr.23902. (7 November 2016).

Becker, JB, Clayton, JA, Miller, LR, et al. Considering sex as a biological variable in preclinical research. FASEB J. fj.201600781R. (28 September 2016).

Becker, JB, Koob, GF. Sex Differences in Animal Models: Focus on Addiction. Pharmacological Reviews. 68(2), 242-63. (April 2016). 

Clayton, JA. Studying both sexes: a guiding principle for biomedicine FASEB J. Vol.30, No.2, pp:519-524. (February 2016) Published online: doi:10.1096/fj.15-279554. (29, October 2015).

Arrowsmith, CH, Audia, JE, Austin, C, Baell, J, Bennett, JB, Bountra, C, et al. The promise and peril of chemical probes. Nat. Chem Biol. 11, 536541 (21 July 2015).
Lorsch, JR, Collins, FS, Lippincott-Schwartz, J. Fixing problems with cell lines. Science. 346, 1452-1453. (19 December 2014).
Clayton, JA, Collins, FS. Policy: NIH to balance sex in cell and animal studies. Nature. 509, 282-283. (15 May 2014). Link to full article.
Collins, FS, Tabak, LA. Policy: NIH plans to enhance reproducibility. Nature. 505, 612–613. (30 January 2014). Link to full article.
Landis, SC, Amara, SG, Asadullah, K, Austin, CP, Blumenstein, R, Bradley, EW, Crystal RG, et al. A call for transparent reporting to optimize the predictive value of preclinical research. Nature. 490, 187-191. (11 October 2012).
This page last reviewed on July 12, 2021