You are here
News Release
Thursday, November 9, 2023
Monica Bertagnolli, M.D., takes the helm at NIH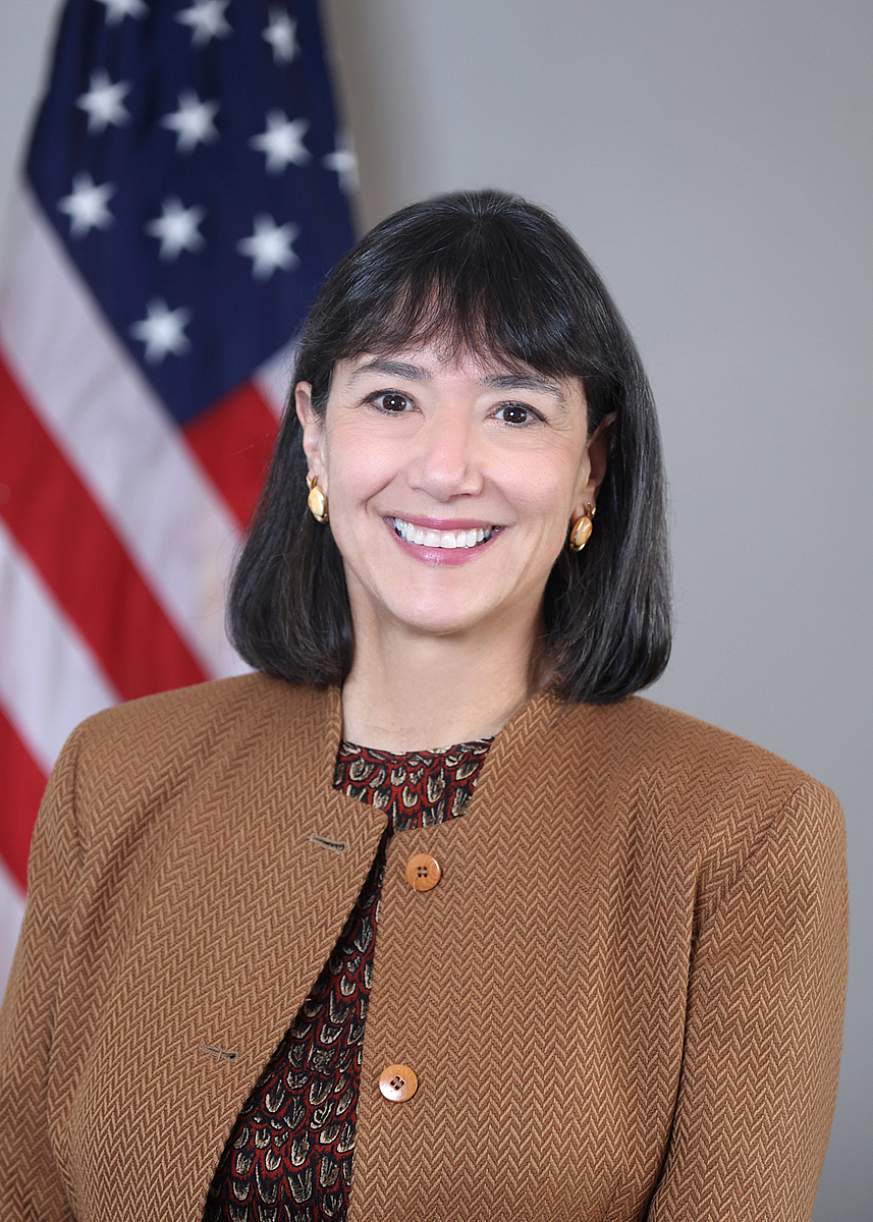 NIH
Monica M. Bertagnolli, M.D., started today as the 17th director of the National Institutes of Health, the nation's biomedical research agency and largest public funder of biomedical research in the world. She is the first surgeon and the second woman to hold the position. Nominated by President Biden, Dr. Bertagnolli was confirmed on a bipartisan basis by the U.S. Senate on November 7. She transitioned from her role as the 16th director of the National Cancer Institute, a position she has held since October 2022. NCI Principal Deputy Director Douglas R. Lowy, M.D., will serve as the NCI acting director until President Biden appoints a new director.
In his nomination announcement earlier this year, President Biden stated: "Dr. Bertagnolli has spent her career pioneering scientific discovery and pushing the boundaries of what is possible to improve cancer prevention and treatment for patients and ensuring that patients in every community have access to quality care. Dr. Bertagnolli is a world-class physician-scientist whose vision and leadership will ensure NIH continues to be an engine of innovation to improve the health of the American people."
Growing up in rural Wyoming, Dr. Bertagnolli experienced and saw firsthand the challenges faced by rural communities to access medical care and participate in medical research. Due to that lived experience, equity is a core value that drives all her efforts, which includes ensuring NIH research is equitable and accessible to all people from all walks of life regardless of income or zip code.
"As a physician-scientist for more than 30 years, I have seen the transformative power of NIH research to produce results that save lives, including my own treatment for breast cancer," said Dr. Bertagnolli. "As NIH director, I look forward to ensuring that NIH continues to be the steward of our nation's medical research while engaging all people and communities in the research effort that includes informing medical practice that drives equitable access to health care for all." 
"Dr. Bertagnolli has spent her career working to improve the health and well-being of Americans," said U.S. Department of Health and Human Services Secretary Xavier Becerra. "She has built a reputation for her willingness to take on the deadliest diseases facing patients and as a powerful advocate for cancer patients, working to end cancer as we know it. That same tireless energy and clear vision will serve her well as NIH director." 
Chief among her key priorities is ensuring clinical trials yield the best results by increasing the diversity of participants; embracing the rapid expansion of new learning-based analytical tools and ensuring their use improves care for all people; and restoring trust in science by making it accessible to all communities and inspiring the next generation of doctors and scientists. Dr. Bertagnolli also is committed to leveraging commonalities across all diseases — from biology to accessing care — to strengthen collaboration across the 27 NIH institutes and centers.
"My research focused on how inflammation causes cancer," said Dr. Bertagnolli. "We know, however, that inflammation also is a major component behind Alzheimer's disease, autoimmune disorders, Long COVID, arthritis and many other diseases. As NIH director, I'm excited to drive cross-cutting research to capitalize on such commonalities."
As NCI Director, Dr. Bertagnolli initiated efforts to expand and modernize cancer clinical trials to increase the number of people who can participate in NCI-supported research. Under her leadership, NCI released the National Cancer Plan to galvanize communities to set specific goals to prevent cancer, reduce deaths from cancer and provide the best possible quality of life for people living with cancer.
Dr. Bertagnolli replaces Lawrence A. Tabak, D.D.S., Ph.D., who was selected by HHS Secretary Xavier Becerra to serve as the acting director of NIH. Dr. Tabak has held the position since December 2021 when long-time director Francis. S. Collins, M.D., Ph.D., announced he would step down after more than 12 years in the role. Dr. Tabak has agreed to resume his role as the NIH principal deputy director to assist with the transition.
"I am truly grateful to Dr. Tabak for his leadership during the transition period," said Dr. Bertagnolli. "I have been the beneficiary of Dr. Tabak's steady executive and scientific leadership, commitment to diversity, equity, inclusion, and accessibility, and his rich experience at NIH. We also are very fortunate to have an outstanding leader in Dr. Lowy who has led the NCI through many transitions. In addition to being an inspirational leader, he is an exceptionally gifted scientist whose work in cancer prevention is saving lives worldwide."
Dr. Bertagnolli has been a cancer surgeon for more than 35 years. Before joining NCI, she specialized in treating and researching gastrointestinal cancers in her roles as the Richard E. Wilson Professor of Surgery at Harvard Medical School, a surgeon at Brigham and Women's Hospital and a member of the Gastrointestinal Cancer Treatment and Sarcoma Centers at Dana-Farber Cancer Institute, all in Boston.
Dr. Bertagnolli's research has advanced the current understanding of the gene mutation that promotes gastrointestinal cancer development and the role of inflammation as a driver of cancer growth. She also has worked to increase responsible access and sharing of cancer clinical trial data among researchers and has promoted the inclusion of rural communities in clinical studies. She is a past president and chair of the board of directors of the American Society of Clinical Oncology and has served on the board of directors of the American Cancer Society and the Prevent Cancer Foundation. She was elected to the National Academy of Medicine in 2021. 
Dr. Bertagnolli graduated from Princeton University with a bachelor's degree in engineering and went on to receive a Doctor of Medicine degree from the University of Utah in Salt Lake City. She trained in surgery at Brigham and Women's Hospital and was a research fellow in tumor immunology at the Dana-Farber Cancer Institute.
About the National Institutes of Health (NIH): NIH, the nation's medical research agency, includes 27 Institutes and Centers and is a component of the U.S. Department of Health and Human Services. NIH is the primary federal agency conducting and supporting basic, clinical, and translational medical research, and is investigating the causes, treatments, and cures for both common and rare diseases. For more information about NIH and its programs, visit www.nih.gov.
NIH…Turning Discovery Into Health®