You are here
News Release
Monday, October 1, 2018
NIH grantee wins 2018 Nobel Prize in Physiology or Medicine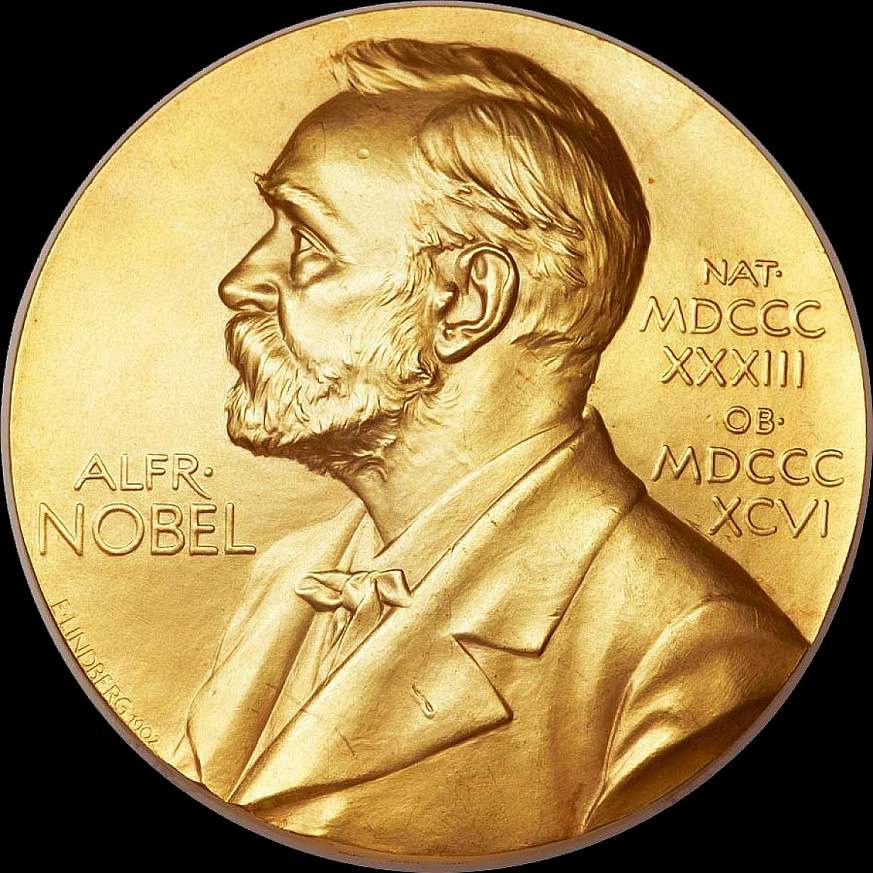 Nobel Foundation
The 2018 Nobel Prize in Physiology or Medicine has been awarded to National Institutes of Health grantee James P. Allison, Ph.D., of the University of Texas, M.D. Anderson Cancer Center, Houston, Texas. Dr. Allison shares the prize with Tasuku Honjo, M.D., Ph.D., of Kyoto University Institute, Japan, for their discovery of cancer therapy by inhibition of negative immune regulation.
The Royal Swedish Academy of Sciences said, "by stimulating the inherent ability of our immune system to attack tumor cells this year's Nobel Laureates have established an entirely new principle for cancer therapy."
Dr. Allison discovered that a particular protein (CTLA-4) acts as a braking system, preventing full activation of the immune system when a cancer is emerging. By delivering an antibody that blocks that protein, Allison showed the brakes could be released. The discovery has led to important developments in cancer drugs called checkpoint inhibitors and dramatic responses to previously untreatable cancers. Dr. Honjo discovered a protein on immune cells and revealed that it also operates as a brake, but with a different mechanism of action.
"Jim's work was pivotal for cancer therapy by enlisting our own immune systems to launch an attack on cancer and arrest its development," said NIH Director Francis S. Collins, M.D., Ph.D. "NIH is proud to have supported this groundbreaking research."
Dr. Allison has received continuous funding from NIH since 1979, receiving more than $13.7 million primarily from NIH's National Cancer Institute (NCI) and National Institute of Allergy and Infectious Diseases (NIAID).
"This work has led to remarkably effective, sometime curative, therapy for patients with advanced cancer, who we were previously unable to help," said NCI Director Ned Sharpless, M.D. "Their findings have ushered in the era of cancer immunotherapy, which along with surgery, radiation and cytotoxic chemotherapy, represents a 'fourth modality' for treating cancer. A further understanding of the biology underlying the immune system and cancer has the potential to help many more patients."
"Dr. Allison's elegant and groundbreaking work in basic immunology over four decades and its important applicability to cancer is a vivid demonstration of the critical nature of interdisciplinary biomedical research supported by NIH," says NIAID Director Anthony S. Fauci, M.D.
About the National Institutes of Health (NIH): NIH, the nation's medical research agency, includes 27 Institutes and Centers and is a component of the U.S. Department of Health and Human Services. NIH is the primary federal agency conducting and supporting basic, clinical, and translational medical research, and is investigating the causes, treatments, and cures for both common and rare diseases. For more information about NIH and its programs, visit www.nih.gov.
NIH…Turning Discovery Into Health®