You are here
Media Advisory
Tuesday, August 21, 2018
NIH officials: closing treatment gaps critical to ending the U.S. HIV epidemic
Disparities in achieving HIV suppression explored in related NIH-funded study.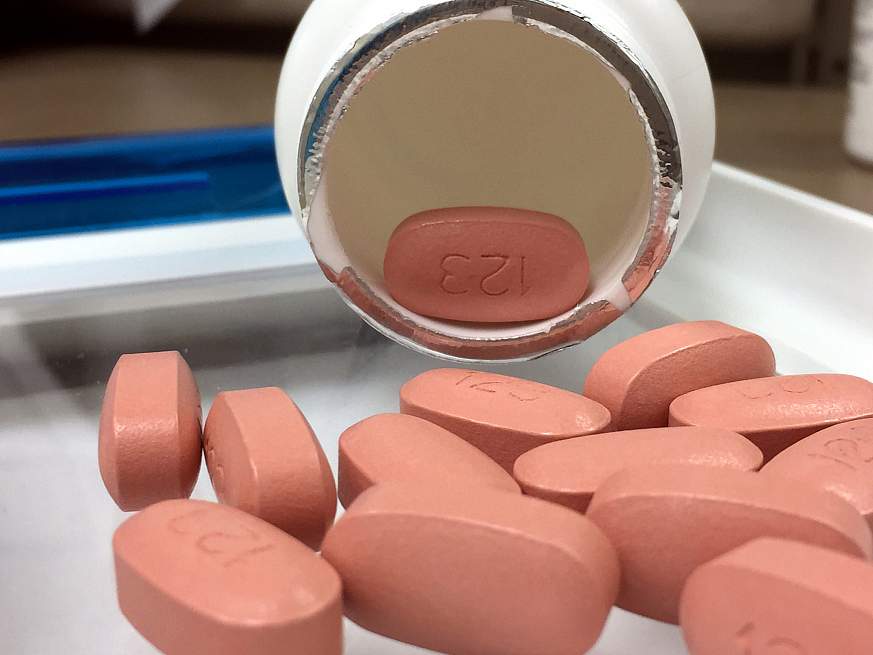 NIAID
What
Daily antiretroviral therapy (ART) that suppresses HIV to levels undetectable by standard blood tests is lifesaving for individuals living with HIV and prevents sexual transmission of the virus to others. The public health community must use targeted interventions, however, to do a better job of reaching populations with low levels of viral suppression, according to experts from the National Institute of Allergy and Infectious Diseases (NIAID), part of the National Institutes of Health.
If HIV treatment as prevention is to help us reach the goal of ending the HIV epidemic in the United States, it is critical to understand, address and bridge gaps in achieving viral suppression, NIAID Director Anthony S. Fauci, M.D., and colleagues write in an editorial commenting on an NIH-funded study published in Annals of Internal Medicine.
The study found that rates of viral suppression among 31,930 adults receiving HIV care at eight clinical sites across the United States improved from 32 percent in 1997 to 86 percent in 2015. However, these gains were not equally distributed across different demographic and clinical populations.
As HIV treatment guidelines changed to promote early ART initiation, and as ART regimens improved, overall rates of viral suppression rose. Yet certain demographic groups, such as black people living with HIV, remained less likely to be virally suppressed. Additionally, improvements in viral suppression among heterosexual individuals and people who inject drugs plateaued from 2013 to 2015. 
According to the NIAID experts, the new study brings us closer to understanding viral suppression gaps brought on by social and economic barriers to care.  Dr. Fauci and colleagues call for additional research to follow up on these findings and to identify ways to address and resolve these disparities. They also note that bringing all people living with HIV into care remains a key challenge to the success of treatment as prevention efforts for which more effective strategies are needed.
As the public health community strives to end the HIV epidemic in the United States, targeted treatment interventions for populations with low levels of viral suppression, paired with tailored prevention packages, will be essential, Dr. Fauci and colleagues conclude.
Article
HD Marston, CW Dieffenbach and AS Fauci. Ending the HIV epidemic in the United States: closing the implementation gaps. Annals of Internal Medicine DOI: 10.7326/M18-1944 (2018).
RM Nance, JAC Delaney, JM Simoni et al. HIV viral suppression trends over time among HIV-infected patients in care in the United States, 1997-2015. Annals of Internal Medicine DOI: 10.7326/M17-2242 (2018).
Who
NIAID Director Anthony S. Fauci, M.D., is available to discuss the editorial and related study findings.
Contact
To schedule interviews, please contact Hillary Hoffman, (301) 402-1663, hillary.hoffman@nih.gov.
NIAID conducts and supports research — at NIH, throughout the United States, and worldwide — to study the causes of infectious and immune-mediated diseases, and to develop better means of preventing, diagnosing and treating these illnesses. News releases, fact sheets and other NIAID-related materials are available on the NIAID website.
About the National Institutes of Health (NIH): NIH, the nation's medical research agency, includes 27 Institutes and Centers and is a component of the U.S. Department of Health and Human Services. NIH is the primary federal agency conducting and supporting basic, clinical, and translational medical research, and is investigating the causes, treatments, and cures for both common and rare diseases. For more information about NIH and its programs, visit www.nih.gov.
NIH…Turning Discovery Into Health®