You are here
RADx Programs
On this page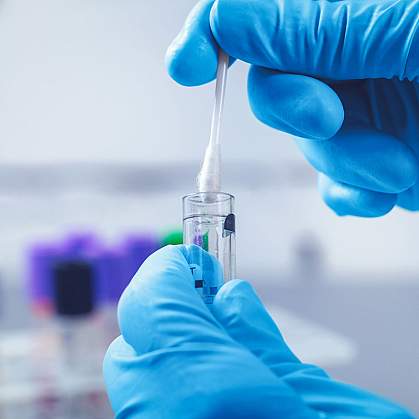 RADx Tech
The RADx Tech initiative aims to speed the development, validation, and commercialization of innovative point-of-care and home-based tests, as well as improve clinical laboratory tests, that can directly detect the virus.
Budget: $500 Million
The RADx Tech initiative aims to speed the development, validation, and commercialization of innovative point-of-care and home-based tests, as well as improve clinical laboratory tests, that can directly detect the virus. RADx Tech will expand the Point-of-Care Technologies Research Network (POCTRN) established several years ago by NIH's National Institute of Biomedical Imaging and Bioengineering (NIBIB). The network will use a flexible, rapid process to infuse funding and enhance technology designs at key stages of development, with expertise from technology innovators, clinical testing, regulatory affairs, entrepreneurs, and business leaders.
We invite and encourage all scientists and inventors with a rapid testing technology to compete in a national "shark tank"-type COVID-19 testing challenge for a share of up to $500 million over all phases of development. The technologies will go through a highly competitive, rapid three-phase selection process to identify the best candidates for at-home or point-of-care tests for COVID-19. Finalists will be matched with technical, business, and manufacturing experts to increase the odds of success.
If certain selected technologies are already relatively far along in development, they can be advanced immediately to the appropriate step in the commercialization process.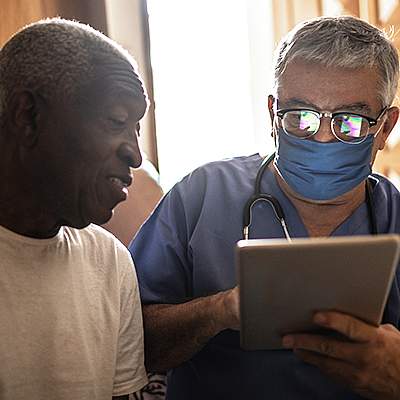 RADx Underserved Populations (RADx-UP)
The overarching goal of the RADx-UP initiative is to understand the factors associated with disparities in COVID-19 morbidity and mortality and to lay the foundation to reduce disparities for those underserved and vulnerable populations who are disproportionately affected by, have the highest infection rates of, and/or are most at risk for complications or poor outcomes from the COVID-19 pandemic.
Budget: $500 Million
NIH has developed community-engaged projects across the United States to assess and expand COVID-19 testing for these underserved and/or vulnerable populations, which include health disparity populations, particularly African Americans and American Indians/Alaska Natives; those in nursing homes, jails, rural areas, or underserved urban areas; pregnant women; and the homeless.
Specific activities may include:
Establishing multiple clinical research sites across the country to evaluate, in real-time, a variety of testing methods in specific populations, areas, and settings
Encouraging collaboration between the program sites and the community — tribal health centers, houses of worship, homeless shelters, and prison systems — to identify and address their unique needs
RADx-UP will develop testing strategies to apply the technological advances emerging from the various RADx efforts in real-world settings, such as distributing home diagnostic kits.
The program will occur in two phases. The first phase will focus on communities with established research infrastructures and partnerships to understand COVID-19 testing patterns, and implement strategies or interventions with the potential to rapidly increase reach, access, acceptance, uptake, and sustainment of FDA-authorized/approved diagnostics among vulnerable populations in geographic locations that are underserved. With extensive investment in the development and validation of new testing technologies, NIH anticipates significant changes in the landscape of testing and diagnostic approaches, as well as shifts in the pandemic itself over the next several months. Phase II of the RADx-UP initiative will be released at a later date to address developments for future community-engaged research.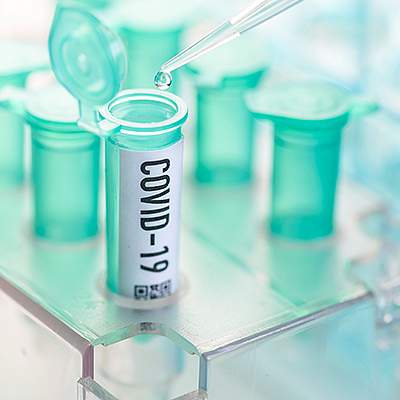 RADx Radical (RADx-rad)
RADx-rad will support new, non-traditional approaches, including rapid detection devices and home-based testing technologies, that address current gaps in COVID-19 testing. The program will also support new or non-traditional applications of existing approaches to make them more usable, accessible, or accurate. These may lead to new ways to identify the current SARS-CoV-2 virus as well as potential future viruses.
Budget: $200 Million
Examples of non-traditional approaches include:
Breath and community wastewater analysis to identify the virus
Noninvasive biosensors to detect metabolites
New analytical platforms with chemistries such as CRISPR
Tests that detect changes in sensory or other functions to predict disease at early onset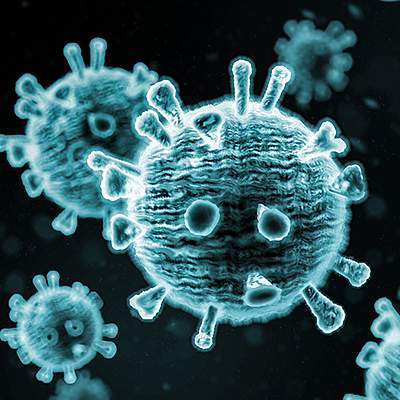 RADx Advanced Technology Platforms (RADx-ATP)
The RADx-ATP program seeks to increase testing capacity and throughput by identifying existing and late stage testing platforms for COVID-19 that are far enough advanced to achieve rapid scale-up or expanded geographical placement in a short amount of time. These efforts will focus on scaling up technologies, including improving existing high-throughput platforms, to increase performance.
Budget: $230 Million
Specific project examples include:
Scale up of existing technologies that are already or near FDA authorization for SARS-CoV-2 detection. Some emphasis will be placed on differential testing to distinguish SARS-CoV-2 vs. Influenza virus detection.
Establish or expand regional testing hubs, to validate and perform clinical tests. This could also be supportive of identifying needs for facilities to expand testing in underserved populations.
Accelerating the development and implementation of tests for multiple infectious diseases, including viruses and the immune response, bacteria, and genetics
This two-year effort will award funding by the end of Fall 2020.
This page last reviewed on July 16, 2020