You are here
Director's Page
Matthew W. Gillman, M.D.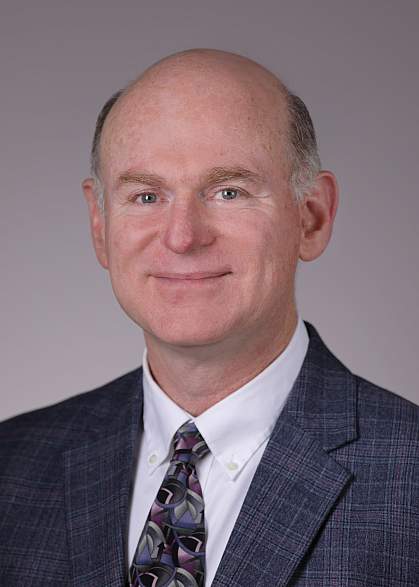 A broad range of experiences during sensitive developmental windows from conception to early childhood can have long-lasting effects on the health of our children. These experiences encompass a wide variety of factors, from exposure to air pollution and chemicals in our neighborhoods, to societal factors such as stress, to individual behaviors like sleep and diet. They may act through any number of biological processes, for example changes in the expression of genes or development of the immune system.
The Environmental influences on Child Health Outcomes (ECHO) Program, a seven-year research initiative, aims to determine what factors give children the highest probability of achieving the best health outcomes over their lifetimes. To find answers to vital unanswered questions, ECHO taps into existing cohorts totaling about 50,000 children from racially, socioeconomically and geographically diverse backgrounds. ECHO research will focus primarily on pre-, peri-, and post-natal outcomes, upper and lower airway health and development, obesity, and development of cognition, emotion and behavior. ECHO also includes the Institutional Developmental Award (IDeA) States Pediatric Clinical Trials Network for supporting intervention studies of promising approaches among rural and underserved children.
I believe that ECHO has the right formula of cohorts, clinical trials and supporting resources, including a range of new tools and measures, to advance our understanding in this important area of research. I'm excited to work with many of our nation's leading scientists to help improve the health of all children.
—Matthew W. Gillman, M.D.
About Dr. Gillman
Matthew W. Gillman, M.D. joined the National Institutes of Health on July 5, 2016 as the director of the ECHO Program. Dr. Gillman joined NIH from Harvard Medical School where he was a professor of population medicine and a professor of nutrition at Harvard School of Public Health. His background is in the fields of epidemiology, pediatrics, and internal medicine. He has extensive experience with cohort studies, having served as an investigator on several large, high-profile studies such as Project Viva, the Growing Up Today Study, PROBIT, the Framingham Heart Study and the National Children's Study.
This page last reviewed on November 7, 2019