You are here
News Release
Tuesday, September 15, 2020
NIH public-private partnership to advance early interventions for schizophrenia
Effort is part of the Accelerating Medicines Partnership to promote development of effective, targeted treatments.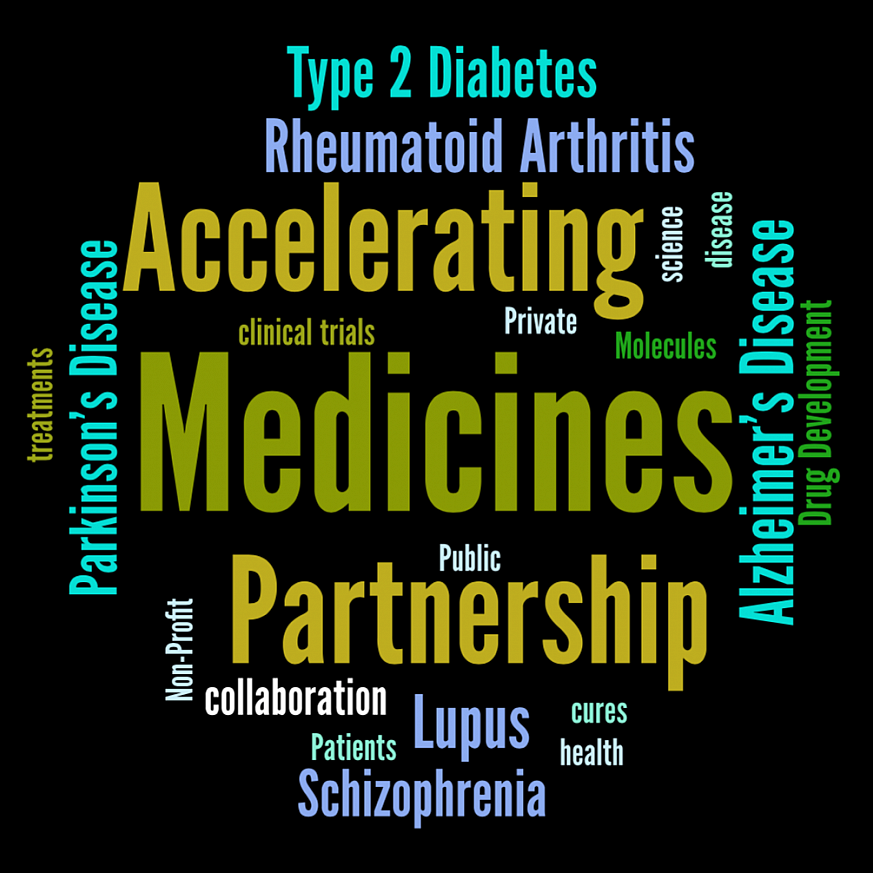 NIH
The National Institutes of Health is launching a new public-private partnership to meet the urgent need for early therapeutic interventions for people at risk of developing schizophrenia. Part of the Accelerating Medicines Partnership (AMP), AMP Schizophrenia (SCZ) brings together NIH, the U.S. Food and Drug Administration and multiple non-profit and private organizations. These partners will work toward the shared mission of discovering promising biological markers that can help identify those at risk of developing schizophrenia as early as possible, track the progression of symptoms and other outcomes and define targets for treatment development.
"We know that with most brain diseases, early interventions before the onset of symptoms improve long-term outcomes," said NIH Director Francis S. Collins, M.D., Ph.D. "Through research we've identified clinical and biological markers for schizophrenia, but we need to translate this knowledge into early interventions to make a meaningful difference in the lives of people at risk for this debilitating disease. AMP Schizophrenia aims to be that bridge."
Schizophrenia is a serious mental illness and is one of the top-15 causes of disability worldwide. The disorder is characterized by alterations to a person's thoughts, feelings and behaviors, which can include a loss of contact with reality known as psychosis. These symptoms typically emerge in adolescence or early adulthood and, if untreated, can be persistent and disabling, interfering with a person's ability to engage in typical school, work and social activities. Individuals with schizophrenia often experience a delay between diagnosis and the start of treatment—ranging from one to three years—which is often associated with poorer response to treatment and significantly worse long-term outcomes. Particularly for individuals at clinical high risk for psychosis, detecting and intervening before it develops could attenuate, postpone or even prevent the transition to psychosis and improve individuals' clinical and functional outcomes.
AMP SCZ aims to develop measures that further define early stages of risk and predict the likelihood of progression to psychosis and other outcomes. Such tools will enable clinical trials to test new pharmacologic interventions that may prevent the onset of psychosis.
AMP SCZ private and non-profit partners include the American Psychiatric Association Foundation, Washington, D.C.; Boehringer Ingelheim Pharmaceuticals Inc., Ingelheim, Germany and Ridgefield, Connecticut; Janssen Research & Development LLC, Raritan, New Jersey; National Alliance on Mental Illness, Arlington, Virginia; One Mind, Rutherford, California; Otsuka Pharmaceutical Development & Commercialization Inc., Princeton, New Jersey; and Wellcome, London. (See what the partner organizations are saying about AMP SCZ). Combined, these organizations will invest a total of $16.5 million over five years through the Foundation for the National Institutes of Health (FNIH), a non-profit organization, which manages the project. Partner funds, including designated funds from Wellcome, will support, among other efforts, an international research network focused on clinical high-risk populations to ensure that research results are applicable to global clinical trials and extend the reach and impact of the project.
NIH's National Institute of Mental Health (NIMH) expects to contribute $82.5 million over five years, pending availability of funds. Additionally, FDA will be a critical partner in providing regulatory guidance on biological markers of disease progression, outcome measures and endpoints for clinical trials.
"The AMP Schizophrenia initiative furthers NIMH's ongoing commitment to research improving the lives of people with early psychosis and schizophrenia," said Joshua A. Gordon, M.D., Ph.D., director of NIMH. "This innovative partnership is an exciting opportunity to accelerate research that will spur new pharmacologic approaches to early intervention, leading to positive impacts in the lives of patients with schizophrenia."
A core component of AMP SCZ is establishing a research network focused on individuals who are at clinical high risk, identifying biological markers, clinical endpoints and other measures that predict disease trajectory and outcomes for this group. The initiative will also establish a data center to allow researchers to integrate and analyze data from new and existing clinical high-risk cohorts, with all data and analyses made publicly available through the NIMH Data Archive. Findings from these studies will enable researchers to develop algorithms that predict the course of illness for clinical high-risk individuals, allowing for early intervention and testing of treatments that may prevent the development of schizophrenia and reduce the impact of clinical high risk.
"Through this AMP Schizophrenia initiative, we will bring together newly collected data from more than 1,000 clinical high-risk participants within the research networks as well as harmonize data from key research projects through the data center and NIMH Data Archive infrastructure," said Linda Brady, Ph.D., director of the NIMH Division of Neuroscience and Basic Behavioral Science and co-lead for the AMP SCZ technical working group. "The partnership and open data sharing are an unprecedented example of collaborative science in schizophrenia. AMP SCZ adds to ongoing NIMH initiatives focused on early detection and intervention in schizophrenia, such as the Early Psychosis Intervention Network (EPINET)."
AMP SCZ marks the first AMP initiative focused on a neuropsychiatric disorder and the fifth AMP initiative overall. Ongoing AMP projects bring together scientific talent and financial resources from academia, industry, philanthropy, and government, and focus on improving the productivity of therapeutic development for Parkinson's disease (PD), Alzheimer's disease (AD), type 2 diabetes (T2D), and the autoimmune disorders rheumatoid arthritis and systemic lupus erythematosus (RA/Lupus). Since its launch in February 2014, AMP established new scientific standards for studying the cells associated with lupus and RA. AMP also established knowledge portals in diabetes, Parkinson's disease and Alzheimer's disease, allowing researchers access to robust data sets that enable unprecedented large-scale analyses.
"Meaningful progress in discovering effective interventions for those at risk for schizophrenia is imperative, and it requires a wide range of expert perspectives working in harmony toward this common goal," said Eline Appelmans, M.D., M.P.H., scientific program manager in neuroscience at FNIH. "The FNIH is proud to convene the key scientific players that will galvanize progress that makes a difference in the lives of patients."
About the Foundation for the National Institutes of Health: The Foundation for the National Institutes of Health (FNIH) creates and manages alliances with public and private institutions in support of the mission of the NIH. The FNIH works with its partners to accelerate biomedical research and strategies against diseases and health concerns in the United States and across the globe. Established by Congress in 1990, the FNIH is a not-for-profit 501(c)(3) charitable organization. For additional information about the FNIH, please visit fnih.org.
About the National Institute of Mental Health (NIMH): The mission of the NIMH is to transform the understanding and treatment of mental illnesses through basic and clinical research, paving the way for prevention, recovery and cure. For more information, visit www.nimh.nih.gov.
About the National Institutes of Health (NIH): NIH, the nation's medical research agency, includes 27 Institutes and Centers and is a component of the U.S. Department of Health and Human Services. NIH is the primary federal agency conducting and supporting basic, clinical, and translational medical research, and is investigating the causes, treatments, and cures for both common and rare diseases. For more information about NIH and its programs, visit www.nih.gov.
NIH…Turning Discovery Into Health®