You are here
The NIH Intramural Research Program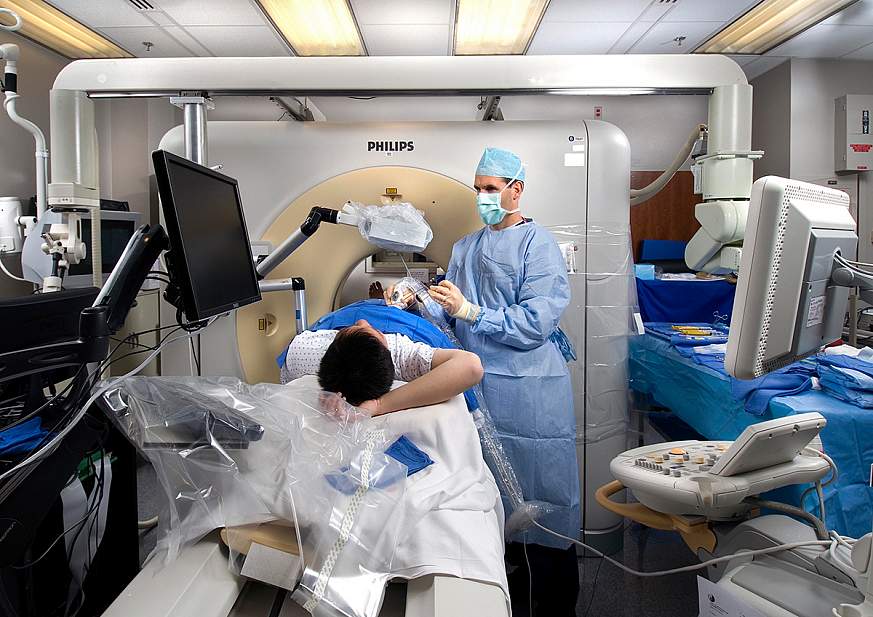 NIH Clinical Center
Intramural? Extramural? What's the distinction? 
The National Institutes of Health is the primary federal agency for conducting and supporting medical research. In practical terms, the NIH is the font of most biomedical research advances in the United States and is the world's most important organization for the advancement of health research. Since World War II, the vast majority of this federal investment has been directed to the extramural research community, where scientists work at universities, institutions and organizations. Slightly less than 10 percent of the NIH budget, however, remains devoted to the distinctive research that takes place within federal laboratories on NIH campuses. This is the intramural program. Of the 27 NIH Institutes and Centers, 23 have an intramural component.
Among our approximately 1,200 principal investigators and 5,000 trainees actively engaged in research are world-renowned experts in immunology, cancer, rare diseases, genetics, translational research, imaging, vaccine development, health disparities, systems biology, sensory biology, structural biology, computational biology, neurosciences, and development, to name but a few scientific areas. Our strength is our diversity in pursuit of a common goal, to alleviate human suffering.
In addition to the Clinical Center, the intramural program includes, among other things, the National Library of Medicine and PubMed, the Vaccine Research Center, and the International Centers for Excellence in Research working in the field in sub-Sahara Africa, South America and Asia. We constitute the world's largest training facility for the biomedical and behavioral sciences.
Our researchers include numerous members of the National Academy of Sciences and the Institute of Medicine, Searle Scholars, winners of the Lasker Award, Nobel Prize, the National Medal of Science and the Presidential Early Career Awards, and recipients of many other high honors. Among us are the editors of top journals, the writers of some of the most highly cited papers in the biomedical sciences, and generators of licenses and patents yielding nearly $100 million in annual royalties. We are on the cutting edge of new discoveries and their application to the clinic. We perform work in labs, in clinics, out in the field, and on nearly every continent; and every day we advance the state of science to improve the quality of life.
See our website at http://irp.nih.gov.
This page last reviewed on April 12, 2017