You are here
December 1, 2016
Being Transparent About Conflicts of Interest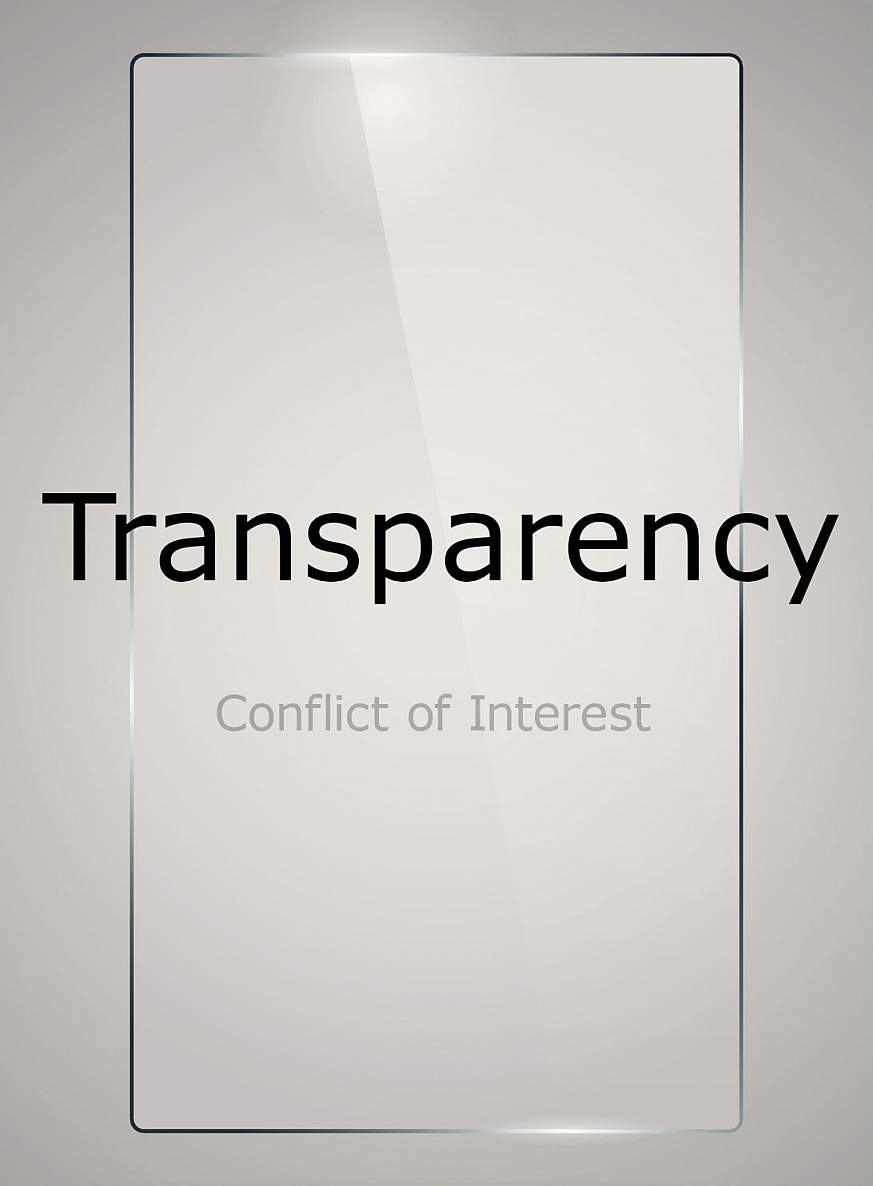 A conflict of interest arises when people are in a situation that has the potential to undermine their impartiality. These days, the appearance of a conflict can be just as damaging as an actual conflict.
In science, conflicts of interest can potentially influence numerous steps along the research path. These include hypothesis generation; study design; and data collection, analysis, and interpretation.
Examples of potential conflicts of interest:
A study received funding from a for-profit company whose product was tested.
A study was conducted by a for-profit company (such as a start-up or a pharmaceutical corporation).
A researcher tests a product developed by a friend or family member.
A researcher tests a product from a company, and is also a company board member, advisor, or stockholder.
A university announces research from which it could earn royalty payments.
Transparency is crucial for maintaining the public's trust in the scientific process. Conflicts of interest may be addressed in several ways. Researchers are required to address conflicts of interest during the grant application process. They are also typically required to list potential conflicts when they publish their work in scientific journals. They may be required to list their potential conflicts when they speak at conferences.
As communicators, we can further extend this transparency by working with researchers to provide information that accurately frames the work and its implications to readers. This includes ensuring that a study's importance isn't overstated, and noting both the benefits and drawbacks of any potential treatment. It may also be appropriate to make note of any potential conflicts of interest. Providing a list of funding sources can help readers make their own judgments about potential conflicts of interest; and typically, research funding organizations welcome any acknowledgment of their role.
You may also want to share information about relevant patents or patent applications, start-up companies, or royalties.
How do you ensure transparency in addressing conflicts of interest? Please share your thoughts with us by sending an email to the NIH Science, Health and Public Trust Communications working group.
Resources