You are here
January 27, 2021
Building COVID-19 Vaccine Confidence through Behavioral and Social Science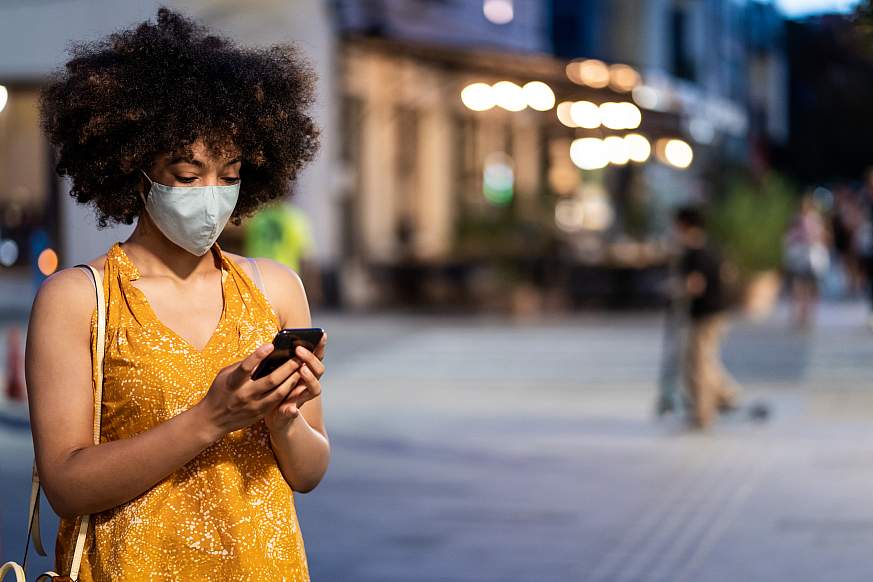 valentinrussanov / E+ via Getty Images
By Wen-Ying Sylvia Chou, Ph.D., M.P.H., Program Director, Health Communication and Informatics Research Branch, Behavioral Research Program, National Cancer Institute, and Christine M. Hunter, Ph.D., Deputy Director, NIH Office of Behavioral and Social Sciences Research
The COVID-19 pandemic has claimed millions of lives and disrupted the economy and daily life across the globe. The end of the pandemic depends on the development of effective vaccines and treatments, and also on people consistently engaging in prevention behaviors. These include mask wearing, social distancing, and hand washing.
The full benefit of COVID-19 vaccines can only be achieved if most people are getting vaccinated. In order to increase the public's trust and confidence in the vaccines, we need clear and effective communication efforts from public health professionals. 
At a time when social divisions are intense, communication channels and messengers are often varied and separate. Misinformation about any topics—including the pandemic and the vaccine—can spread like wildfire. In this environment, clear and consistent communication with the public is critical. Insights from the social and behavioral sciences about how people understand and use health information—and what sources they trust—can help health communicators develop and deliver messages in ways that are most likely to build trust and confidence in vaccines.
We were pleased to contribute to this effort as co-chairs of a rapidly formed trans-NIH working group on COVID-19 vaccine communication. In early November 2020, we brought together 15 leading experts from diverse disciplines with expertise to identify evidence-informed communication strategies. The experts recognized that the COVID-19 pandemic is, in many ways, a unique public health challenge. At the same time, there is much knowledge that can be applied based on what has worked with previous public health challenges.
Coinciding with the day the FDA approved the first COVID-19 vaccine on December 11, we released our summary report: COVID-19 Vaccination Communication: Applying Behavioral and Social Science to Address Vaccine Hesitancy and Foster Vaccine Confidence. An accompanying tip sheet for communicators helps to summarize key "dos and don'ts." These products were designed to inform vaccination communication by federal agencies and their state and local partners. The principles and recommendations also apply to non-governmental communicators.
The report reinforces some foundational principles of health communication. These include coordinated and consistent messaging, building trust through partnerships, tailoring messaging to differing levels of health literacy, and prioritizing equity. We also offer recommendations for considering what you want to communicate and to whom. Finally, we discuss strategies to help design and disseminate effective communication efforts. Here are some examples:
Ensure accurate, truthful, and clear messaging (no exaggeration to make a point).
Create messages that provoke positive emotions (self-worth), not negative ones (fear, shame).
Partner with trusted sources to deliver the messages.
Tailor messages to the values and concerns of the targeted community.
Frame getting vaccinated as a social norm.
Use strategies that make vaccination the default choice while respecting people's rights to make their health own decisions.
Reach out early to those who are hesitant about vaccination—before their concerns become deep-rooted.
For those who mistrust vaccines, a balanced and understanding approach may not lead to immediate acceptance. However, it may build trust and rapport that could result in greater willingness to consider vaccinations in the future.
COVID-19 vaccination across the country represents the largest and most critical public health challenge of our time. Our hope is that this evidence-based guidance will be adopted to convey information about COVID-19 vaccines and emphasize the vaccination's benefits for the public, both for their own protection and for those with whom they come in contact.