You are here
October 26, 2023
Dr. Tara Schwetz named NIH Deputy Director for Program Coordination, Planning, and Strategic Initiatives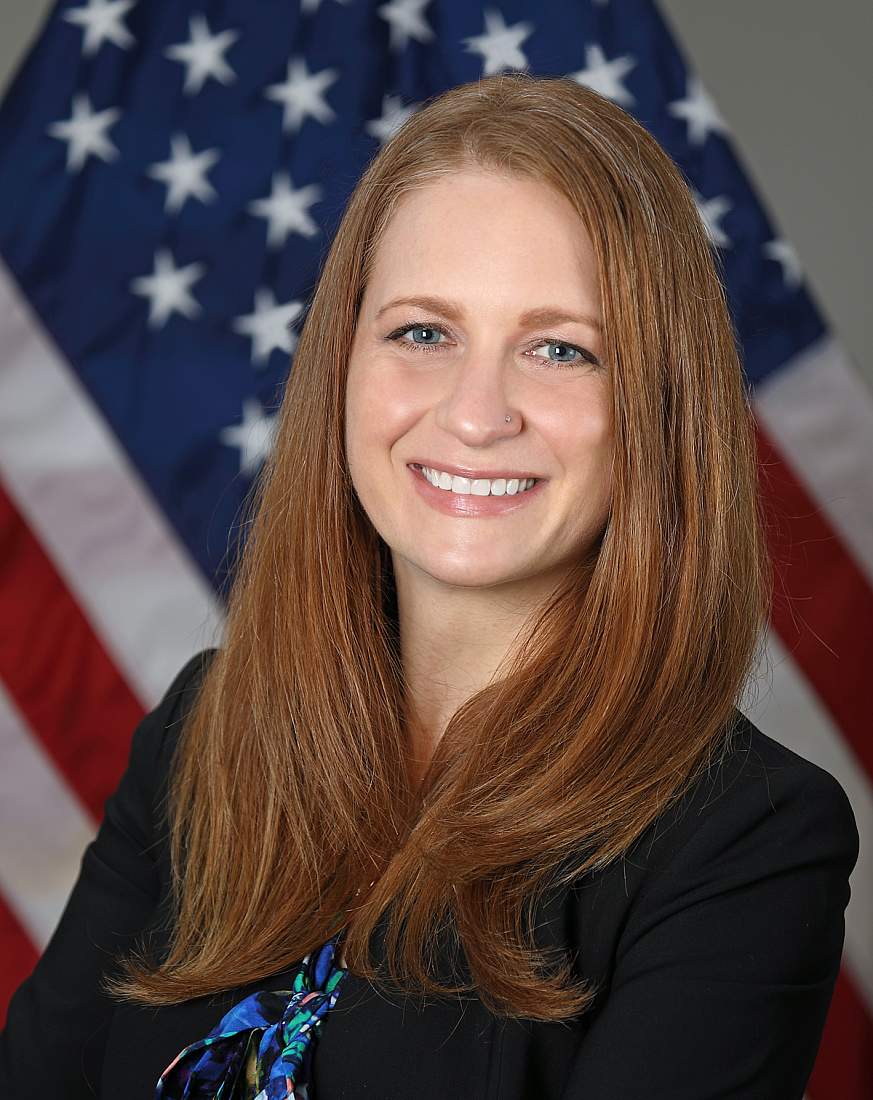 I am pleased to announce the appointment of Tara A. Schwetz, Ph.D., as NIH Deputy Director for Program Coordination, Planning, and Strategic Initiatives and the Director of the Division of Program Coordination, Planning, and Strategic Initiatives (DPCPSI) in the NIH Office of the Director. She will remain in her current role as Acting NIH Principal Deputy Director, a position she has held since December 2021, until a new NIH Director is confirmed by the U.S. Senate and a transition occurs.
Dr. Schwetz will lead DPCPSI in meeting its mission to identify emerging scientific opportunities, rising public health challenges, or scientific knowledge gaps that merit further research; developing and applying analytic tools and methodologies in support of portfolio analyses and priority setting; and coordinating strategic planning, performance monitoring, evaluation, and reporting. DPCPSI also coordinates or supports research related to AIDS, behavioral and social sciences, women's health, disease prevention, dietary supplements, research infrastructure, sexual and gender minorities, tribal health, data science, and nutrition, and includes the office that manages the NIH Common Fund.
Dr. Schwetz has been serving as the Acting NIH Principal Deputy Director since December 2021 and the NIH Alternate Deputy Ethics Counselor since 2019. For much of 2021, Dr. Schwetz was on detail to the White House Office of Science and Technology Policy as the Assistant Director for Biomedical Science Initiatives. In this role, she led the effort to stand up the Advanced Research Projects Agency for Health (ARPA-H). The Biden Administration created ARPA-H to tackle some of the biggest health challenges facing Americans by driving medical innovation more rapidly.
Prior to 2021, Dr. Schwetz served as the NIH Associate Deputy Director. Throughout her more than 10-year tenure at NIH, Dr. Schwetz has held multiple positions within the NIH Office of the Director and across several NIH institutes. She has served as the Acting Director and Acting Deputy Director of the National Institute of Nursing Research (NINR), Chief of the Strategic Planning and Evaluation Branch at the National Institute of Allergy and Infectious Diseases (NIAID), Senior Advisor to the Principal Deputy Director of NIH, Interim Associate Program Director for the NIH Environmental influences on Child Health Outcomes Program, and a Health Science Policy Analyst at the National Institute of Neurological Disorders and Stroke. Dr. Schwetz started her career at NIH as an AAAS Science and Technology Policy Fellow at NINR.
Dr. Schwetz has led or co-led several high-profile, NIH-wide efforts including two Rapid Acceleration of Diagnostics (RADx) programs (RADx Underserved Populations and RADx Radical) and Implementing a Maternal health and Pregnancy Outcomes Vision for Everyone (IMPROVE) initiative. She also has spearheaded several strategic planning efforts, such as the first NIH-Wide Strategic Plan, NIH-Wide COVID-19 Strategic Plan, NIAID Strategic Plan for Tuberculosis Research, NIH Office of the Director Strategic Engagement Agenda, and played a significant role in the development of the National Pain Strategy. She received a B.S. in biochemistry with honors from Florida State University and a Ph.D. in biophysics from the University of South Florida, followed by a postdoctoral fellowship at Vanderbilt University.
Please join me in congratulating Dr. Schwetz on her new role.
I want to express my appreciation and thanks to Robert W. Eisinger, Ph.D., for his service as Acting Director of DPCPSI, a position he has held since July 2022. He will continue in that role until Dr. Schwetz moves to DPCPSI following the NIH Director transition.
Lawrence A. Tabak, D.D.S., Ph.D.
Acting Director, National Institutes of Health