You are here
October 13, 2012
Statement on the Death of Former Senator Arlen Specter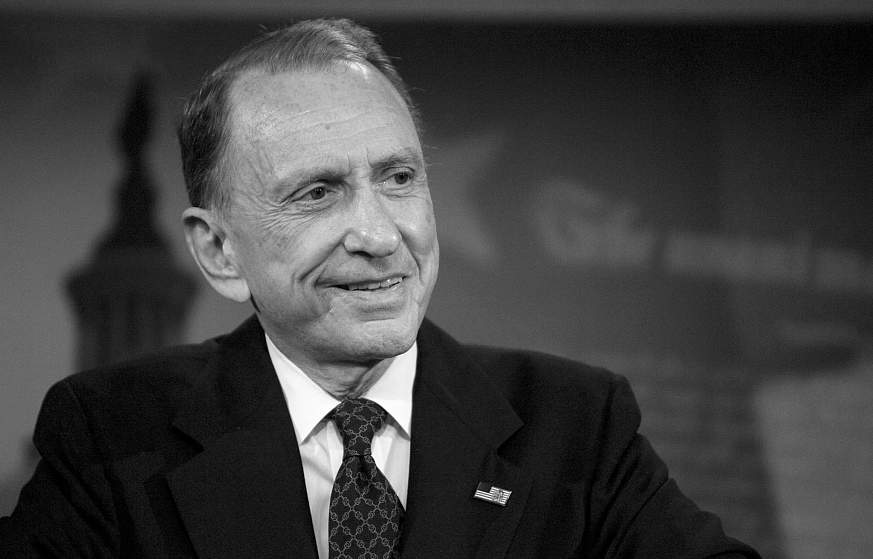 The Associated Press
I am greatly saddened by the death of former Senator Arlen Specter, who over the course of his illustrious career served as a towering champion for biomedical research and the mission of the National Institutes of Health (NIH). Our thoughts are with Arlen's wife Joan, his children, grandchildren, and the many others who worked with him over the years and knew of his passion and extraordinary vision.
Arlen served as a forceful advocate for the millions of Americans eagerly awaiting new cures and treatments. His favorite saying, which we all heard many times over the years, was that NIH was the crown jewel of the federal government.
I particularly appreciated Arlen's direct, no-nonsense approach, which he used so effectively to advance biomedical research in ways that some thought impossible. His legendary accomplishments on behalf of biomedical research include: recognizing the potential of stem cells and holding hearing after hearing to bring to the forefront the importance of federal funding to support this research; doubling of the NIH budget between FY 1998-2003; the establishment of an NIH Office of Emergency Medicine; the creation of the Cures Acceleration Network; and securing $10 billion in the Recovery Act to provide an immediate infusion of new research dollars for the NIH in 2009.
The distinguished Senator from Pennsylvania also gave of himself in a much more personal way. When he was diagnosed with heart disease and several different types of cancer, the Senator not only refused to give up, he took his battles public and, in the process, inspired countless other patients striving to live full lives in the face of very tough odds. A fighter to the end, Arlen taught us all some valuable lessons about the power of perseverance.
As NIH Director, I truly miss Arlen's steady hand and vision for our agency, which is the world's largest supporter of biomedical research. Arlen was the epitome of a public servant, and the American people were extremely well served by his wisdom and vigilance. His expectations of the NIH were as high as his confidence in NIH. To pay tribute to the Senator's legacy, we at NIH will work harder than ever to meet those high expectations and to carry out our mission of turning scientific discoveries into better health for all.
Francis S. Collins, M.D., Ph.D.
Director, National Institutes of Health