You are here
March 30, 2023
Statement on Departure of Dr. Carrie Wolinetz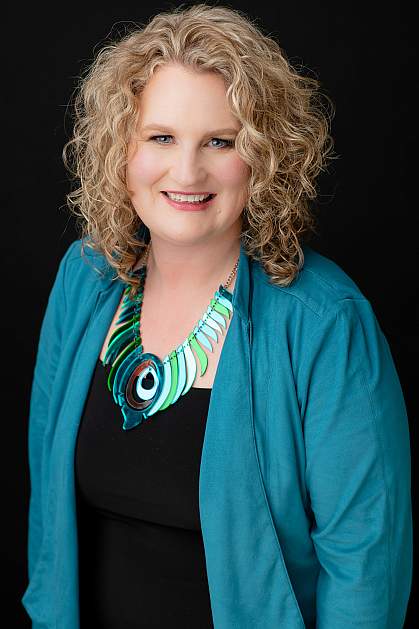 With recognition and thanks for her outstanding public service, I announce the departure of Carrie D. Wolinetz, Ph.D., from her current role as Senior Advisor in the NIH Office of the Director. Carrie joined NIH in February 2015 as the NIH Associate Director for Science Policy, bringing 15 years of experience in biomedical advocacy and policy to the agency. For four years, she served concurrently as Acting Chief of Staff to the NIH Director. In April 2021, Carrie accepted a detail to the White House Office of Science and Technology Policy (OSTP) where she served as Deputy Director for Health and Life Sciences. She will depart NIH on May 6, 2023, to join Lewis-Burke Associates LLC, a Washington, D.C.-based government relations firm where she will serve as Principal and Chair for the new Health and Bioscience Innovation Policy Practice Group, working across the research and healthcare community towards effective solutions in health and biosciences.
As head of the NIH Office of Science Policy, Carrie oversaw policy and regulatory reform related to clinical trials to improve accountability and transparency; revised human participant protections to improve ethical and equitable conduct; guided development of biosecurity and biosafety policy to balance the benefits of life science research while mitigating risk; and led release of data sharing and management policies to accelerate biomedical discovery and improve rigor. Carrie also organized the formation of the Novel and Exceptional Technology and Research Advisory Committee (NexTRAC) to proactively consider the scientific, safety, and ethical issues associated with emerging technologies.  As Acting Chief of Staff, she helped lead the agency through significant challenges, including efforts to end sexual harassment and structural racism at NIH and across the biomedical research enterprise.
During her detail with OSTP, Carrie established the Health and Life Sciences division, where she helped advance priority presidential efforts. Key priorities included pandemic preparedness, health systems and health equity, and accelerating innovation to patients. She also oversaw the release of the Executive Order on Advancing Biotechnology and Biomanufacturing Innovation for a Sustainable, Safe, and Secure American Bioeconomy and the plan for American Pandemic Preparedness: Transforming Our Capabilities. She returned to NIH in October 2022 to continue leading NIH's clinical trials stewardship reform efforts.  
I want to thank Carrie for her tireless dedication and many contributions to NIH and the greater biomedical research enterprise. Please join me in wishing her well in the next chapter of her career.
Lawrence A. Tabak, D.D.S., Ph.D.
Performing the Duties of the NIH Director