You are here
January 24, 2013
Statement of Drs. Collins and Fauci concerning intention to lift moratorium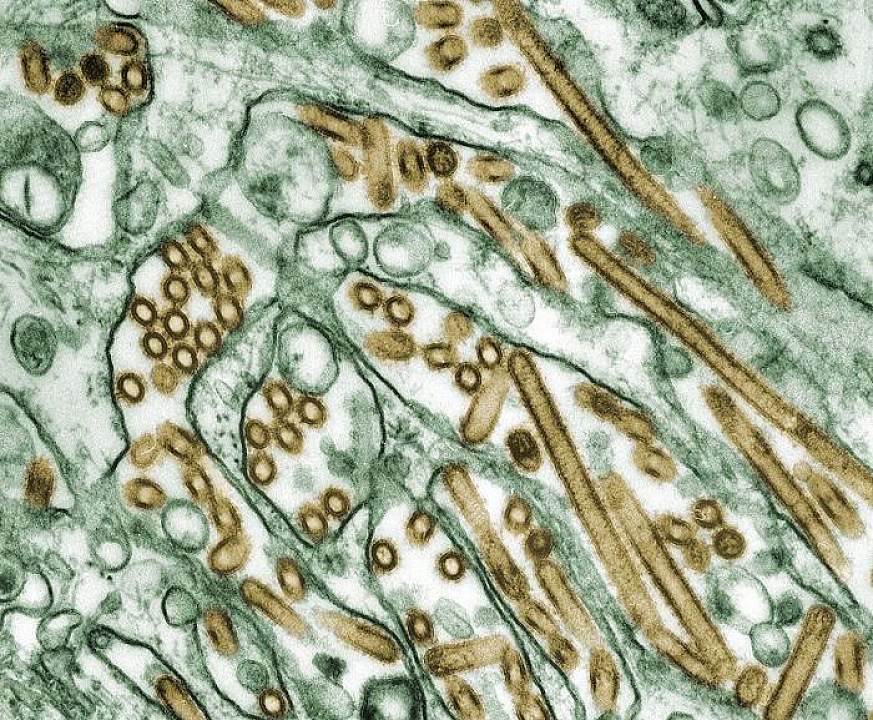 CDC/Cynthia Goldsmith
One year ago, scientists in the H5N1 influenza research community announced that they would voluntarily suspend certain "gain-of-function" experiments involving highly pathogenic avian influenza (HPAI) H5N1 viruses pending a broad international dialogue about the future direction of this research.
That dialogue — which has included experts in the life sciences, public health, biosecurity, biosafety, law, and science policy communities — has been highly productive, with numerous meetings and publications helping to clarify the most critical issues associated with this type of research.
Countries where this research is (or might be) conducted have had the opportunity to review their policies and parameters for funding, conducting, and communicating about this research. In this context, the H5N1 influenza research community has announced their intention and support for resuming their research in those countries with final guidelines in place.
The Department of Health and Human Services (HHS) has worked in a transparent and collaborative fashion to develop a framework for reviewing funding decisions regarding research that might increase mammalian transmission of HPAI H5N1 viruses by respiratory droplets. We anticipate that the final framework for HHS funding decisions regarding HPAI H5N1 gain-of-function experiments will be complete in the next several weeks. In the meantime, U.S.-funded researchers (both those working in the United States, including those in government laboratories, as well as those working overseas) have agreed not to resume these types of HPAI H5N1 gain-of-function experiments pending finalization of the HHS Framework.
Understanding how influenza viruses become human pandemic threats is vitally important to global health preparedness. We applaud the international H5N1 influenza research community for the spirit in which they instituted this extended "pause" on their work, which has provided time for thoughtful consideration of its implications.
Francis S. Collins, M.D., Ph.D.
Director, National Institutes of Health
Anthony S. Fauci, M.D.
Director, National Institute of Allergy and Infectious Diseases
National Institutes of Health