You are here
October 6, 2009
Statement from the NIH Director regarding Dr. Ruth Kirschstein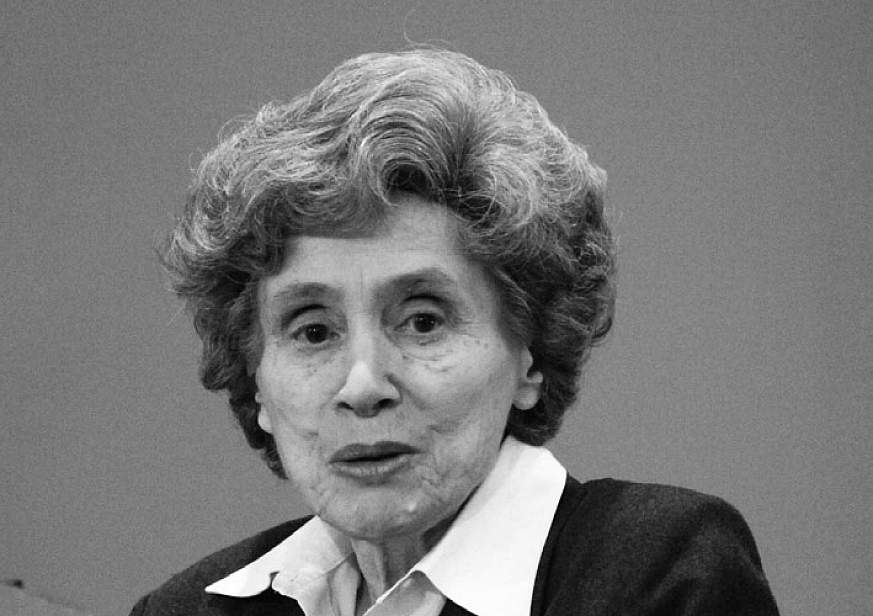 NIH
Dear NIH Family,
We are all deeply saddened by the news of Dr. Ruth Kirschstein's death last evening. She died peacefully, after battling a long illness. Our hearts go out to Ruth's husband, Dr. Al Rabson, and their son, Dr. Arnold Rabson.
Ruth embodied the spirit of the NIH. She was an icon. She was loved and admired by so many at the NIH, across the medical research community, among hundreds of members of Congress, and around the world. Knowing Ruth, she would cringe if she heard us praise her--modesty was one of her strongest suits.
Dr. Kirschstein couldn't, however, argue with the facts about her service to the NIH that spanned more than 50 years. She was the first female Director of an NIH Institute, NIGMS. She was the Deputy Director of the NIH, acting NIH Director, and senior advisor to multiple NIH Directors. There are few at the NIH who have not been touched by her warmth, wisdom, interest, and mentorship.
She worked diligently on breaking the mystery of polio and developing the Sabin vaccine. Her many other accomplishments are too numerous to list. We will have an opportunity for the NIH family to pay tribute, reflecting upon the life and lessons of one of our greatest leaders, according to her and her family's wishes, at a future date.
Ruth worked up to her last days. Last week, in fact, I was on a conference call with her, and her insightful contribution made it clear she had not missed a beat.
I know I speak for all of the NIH and our entire community, when I say that the world has lost one of its dearest, most dedicated public servants, one with a huge heart and brilliant mind. We will miss her always.
Francis S. Collins, M.D., Ph.D.
Director, National Institutes of Health