You are here
November 26, 2013
Statement on President's Signing of Bill that Enables NIH to Retire Research Chimps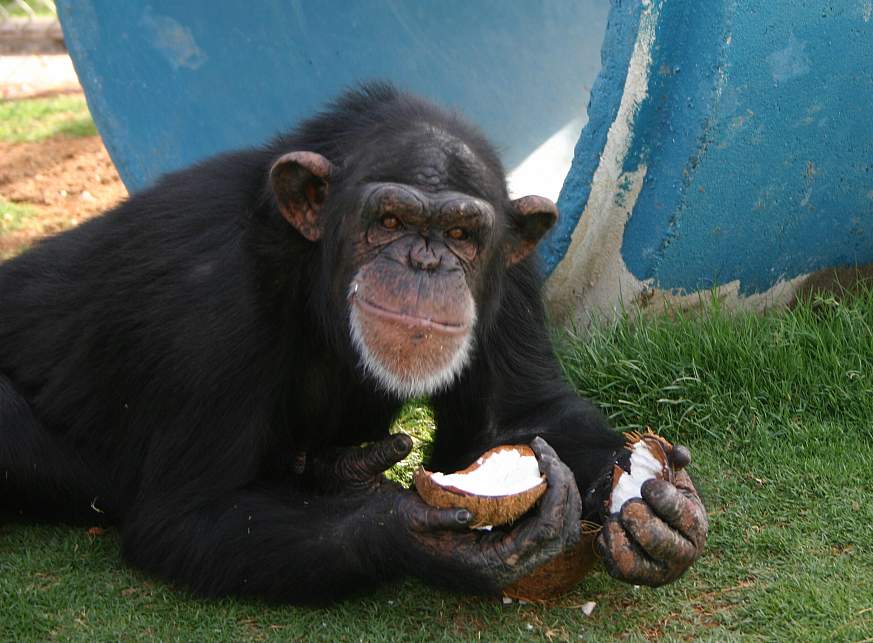 NIH
With an immense sense of gratitude, I applaud today's action by President Barack Obama that will enable the National Institutes of Health (NIH) to retire most of our research chimpanzees.
Americans have benefitted greatly from chimpanzees' service to biomedical research, but new scientific methods and technologies have rendered their use in research largely unnecessary. Consequently, it is now time to move most of the NIH-owned chimpanzees to the federal sanctuary system. Profound thanks are due to the bipartisan effort in both the House and Senate that made it possible for this legislation to be passed and sent to the White House. By signing into law Senate Bill 252 (S. 252), the President has provided us with the means to fund the care of all NIH-owned and supported chimpanzees — including those that are retired — over the next five years.
Specifically, S. 252 contains amendments approved by both the Senate and House that removes the spending cap set forth in The Chimpanzee Health Improvement, Maintenance, and Protection (CHIMP) Act. With the funding roadblock removed, NIH can begin to move forward with our previously stated plans to transfer all but 50 of the NIH-owned research chimpanzees, over time, into the federal sanctuary system, which currently consists only of Chimp Haven in Keithville, LA. The remaining animals will be maintained, but not bred, for possible future research that is consistent with the principles set forth by the Institute of Medicine's 2011 report on the use of chimpanzees in biomedical research, and as recommended by NIH's Council of Councils.
Francis S. Collins, M.D., Ph.D.
Director, National Institutes of Health