You are here
October 13, 2008
Statement regarding Paul G. Rogers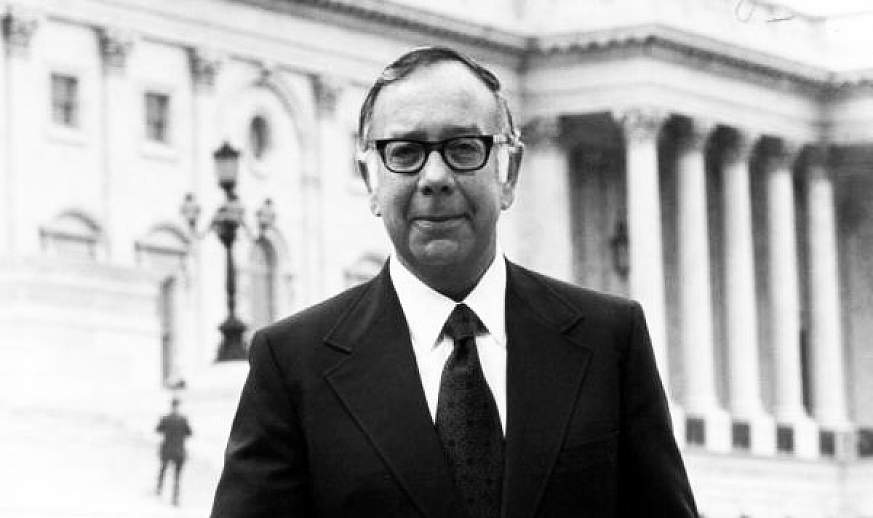 State Archives of Florida
All of us at NIH are deeply saddened by the news of Paul Rogers' death. We have lost one of our true champions for biomedical research. His dedication, intellect, and disarmingly warm style reaped many successes over his long career. People around the world can be thankful for all that he did on behalf of public health. In his 24 years as a U.S. Congressman, of which he spent eight years as the Chairman of the House Subcommittee on Health and the Environment, he became known as "Mr. Health."
Some of the prominent pieces of legislation which Paul sponsored and played a major role in enacting are: the National Cancer Act of 1971 and 1977; the Heart, Blood Vessel, Lung and Blood Act; the Research on Aging Act; the Comprehensive Drug Abuse Prevention and Control Act of 1970; the Emergency Medical Services Act; the Clean Air Act; Safe Drinking Water Act; and the Radiation Health Safety Act. He also played a significant role in doubling the NIH budget in five years. Through an act of Congress in December 2000, the plaza in front of Building 1 at NIH was designated the "Paul G. Rogers Plaza."
Our hearts go out to Paul's wife, Becky, and everyone in the Rogers family. In his honor and memory, we rededicate ourselves to what Paul spent his life working for — advancing science to the betterment of people's health.
Elias A. Zerhouni, M.D., Director
National Institutes of Health