You are here
May 10, 2018
Statement on the retirement of Dr. James Battey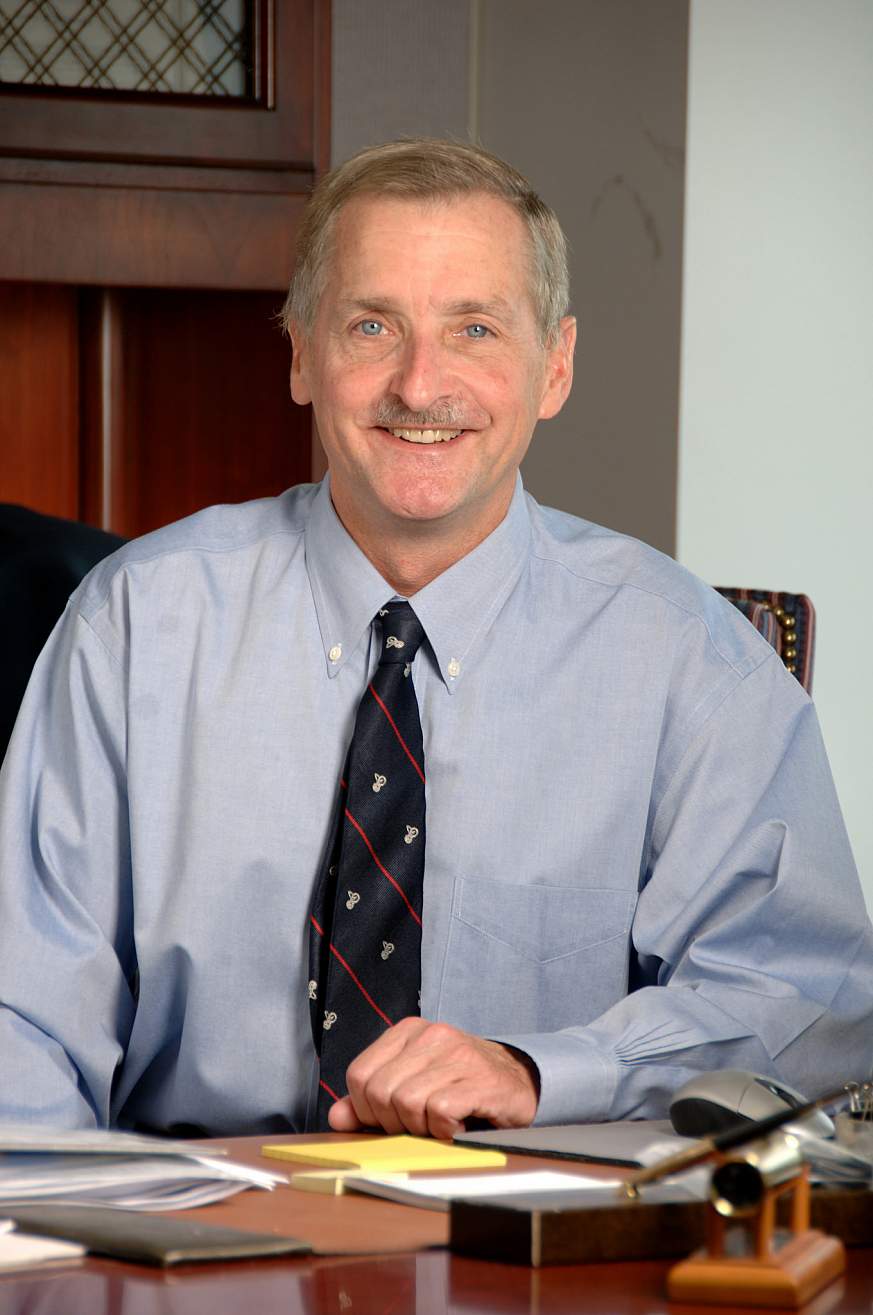 It is with truly mixed emotions that I announce that James F. Battey, Jr., M.D., Ph.D., will be retiring June 1 as the director of the National Institute on Deafness and Other Communication Disorders (NIDCD), a position he has held for 20 years. Jim has been a dedicated public servant for 35 years, joining NIH in 1983. He also served as a member of the U.S. Public Health Service (PHS) Commissioned Corps for more than 21 years, until retiring as a Rear Admiral in 2008. 
The NIDCD leads NIH's research and training programs in hearing, balance, taste, smell, voice, speech, and language. Discoveries in these areas can have a dramatic impact on the lives of the tens of millions of people with communication disorders and related conditions.
Jim's leadership has helped carry NIH through historic challenges and opportunities over the years. Most notably, under Jim's leadership, NIDCD-supported researchers developed tools and programs for newborn hearing screening. Today, nearly every baby in the United States gets their hearing tested shortly after birth. Jim made training for new and early-stage investigators a priority at NIDCD to build a strong research workforce. NIDCD's research also laid an evidence-based foundation for a new law passed in August 2017 that will make hearing health care more affordable for many Americans. The law requires the U.S. Food and Drug Administration to create a category of over-the-counter hearing aids for adults with perceived mild-to-moderate hearing loss.  
Under Jim's leadership, NIDCD researchers have also identified dozens of genes and genetic mutations linked to hearing loss, language development, and stuttering. Jim directly played a role in the discovery of a group of "G-protein receptors" responsible for taste perception, and NIDCD supported a Nobel-Prize winning researcher credited with clarifying the molecular and cellular bases of our sense of smell.
I want to thank Jim for serving as the first chair of the NIH Stem Cell Task Force, starting in 2002. Under Jim's leadership, the NIH Stem Cell Task Force brought together leaders in the field to identify barriers to stem cell research and to develop ideas to overcome those barriers. His leadership was crucial for launching NIH's research initiatives using human embryonic stem cells. He also co-chaired the Trans-NIH Knockout Mouse Projects (KOMP and KOMP2), an international research resource.
Jim started his NIH career in 1983 at the National Cancer Institute (NCI), where he served as a senior staff fellow, then senior investigator. He later headed the molecular neuroscience section at the National Institute of Neurological Disorders and Stroke and the molecular structure section when he returned to NCI in 1992. He joined NIDCD in 1995, when he was appointed scientific director, and was named institute director on February 10, 1998. Among his many honors, Jim was awarded the PHS Commendation Medal in 1990 and the PHS Outstanding Service Medal in 1994.  
Jim will be returning to his home state of California to spend more time with his family and to volunteer tutoring public school students in science. 
Following Jim's departure and while we conduct a national search for a new NIDCD director, Dr. Judith Cooper has been selected to serve as acting director. Currently, Dr. Cooper is serving as the NIDCD deputy director and brings a wealth of experience to the job of carrying on the mission of the NIDCD. I appreciate her willingness to lead the Institute in this transition period. 

Francis S. Collins, M.D., Ph.D.
Director, National Institutes of Health