You are here
News Release
Wednesday, January 18, 2023
Experimental HIV vaccine regimen safe but ineffective, study finds
The clinical trial began in 2019 and involved 3,900 volunteers.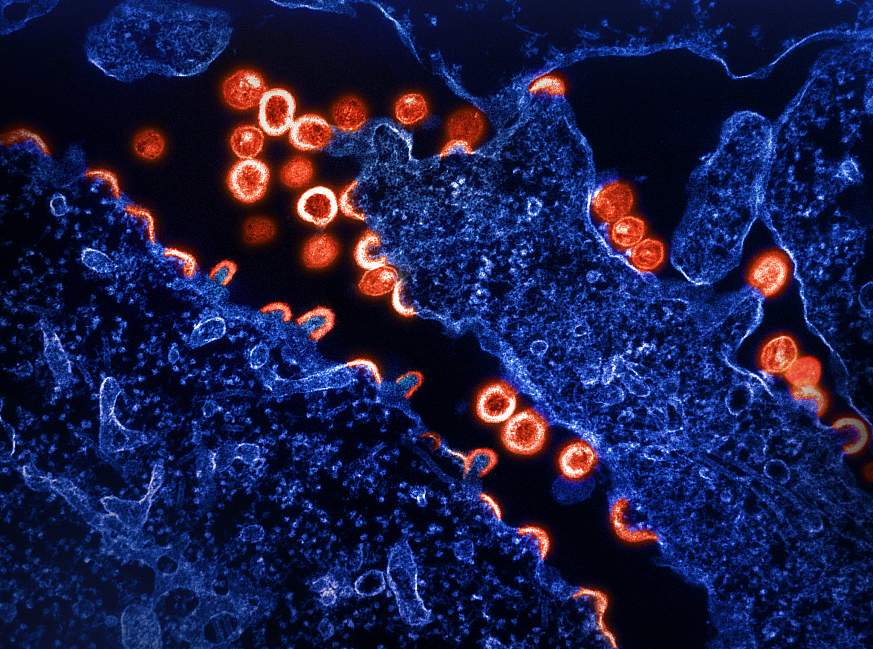 NIAID
An investigational HIV vaccine regimen tested among men who have sex with men (MSM) and transgender people was safe but did not provide protection against HIV acquisition, an independent data and safety monitoring board (DSMB) has determined. The HPX3002/HVTN 706, or "Mosaico," Phase 3 clinical trial began in 2019 and involved 3,900 volunteers ages 18 to 60 years in Europe, North America and South America. Based on the DSMB's recommendation, the study will be discontinued. Participants are being notified of the findings, and further analyses of the study data are planned.
Janssen Vaccines & Prevention B.V., part of the Janssen Pharmaceutical Companies of Johnson & Johnson, sponsored the Mosaico study with funding support from the National Institute of Allergy and Infectious Diseases (NIAID), part of the National Institutes of Health. The trial was conducted by the NIAID-funded HIV Vaccine Clinical Trials Network, based at the Fred Hutchinson Cancer Research Center in Seattle. The U.S. Army Medical Research and Development Command provided additional study support.
The experimental vaccine regimen was developed by Janssen. It was based on "mosaic" immunogens—vaccine components featuring elements of multiple HIV subtypes—with the goal of inducing immune responses against a wide variety of global HIV strains. The investigational vaccine regimen consisted of four injections over a year of Ad26.Mos4.HIV. This vaccine candidate uses a common-cold virus (adenovirus serotype 26, or Ad26) to deliver the mosaic immunogens. The final two vaccinations were accompanied by a bivalent (two-component) HIV envelope protein formulation, combining clade C gp140 and mosaic gp140 envelope proteins, adjuvanted by aluminum phosphate to boost immune responses. All study vaccinations were completed in October 2022.
In its scheduled data review, the DSMB determined there were no safety issues with the experimental vaccine regimen. However, the number of HIV infections were equivalent between the vaccine and placebo arms of the study. During the clinical trial, all participants were offered comprehensive HIV prevention tools, including pre-exposure prophylaxis, or PrEP.  Study staff ensured that participants who acquired HIV during the trial were promptly referred for medical care and treatment.
The Mosaico findings track with developments in the Phase 2b "Imbokodo" (HPX2008/HVTN 705) clinical trial, which was testing a similar HIV vaccine regimen in young women in sub-Saharan Africa. A DSMB determined in 2021 that the experimental vaccine regimen in that study was also safe but ineffective in protecting against HIV acquisition.
NIAID conducts and supports research—at NIH, throughout the United States, and worldwide—to study the causes of infectious and immune-mediated diseases, and to develop better means of preventing, diagnosing and treating these illnesses. News releases, fact sheets and other NIAID-related materials are available on the NIAID website. 
About the National Institutes of Health (NIH): NIH, the nation's medical research agency, includes 27 Institutes and Centers and is a component of the U.S. Department of Health and Human Services. NIH is the primary federal agency conducting and supporting basic, clinical, and translational medical research, and is investigating the causes, treatments, and cures for both common and rare diseases. For more information about NIH and its programs, visit www.nih.gov.
NIH…Turning Discovery Into Health®