You are here
News Release
Wednesday, October 16, 2019
Frontotemporal lobar degeneration consortium combines and continues research efforts
NIH grant connects existing studies to form cornerstone for clinical research.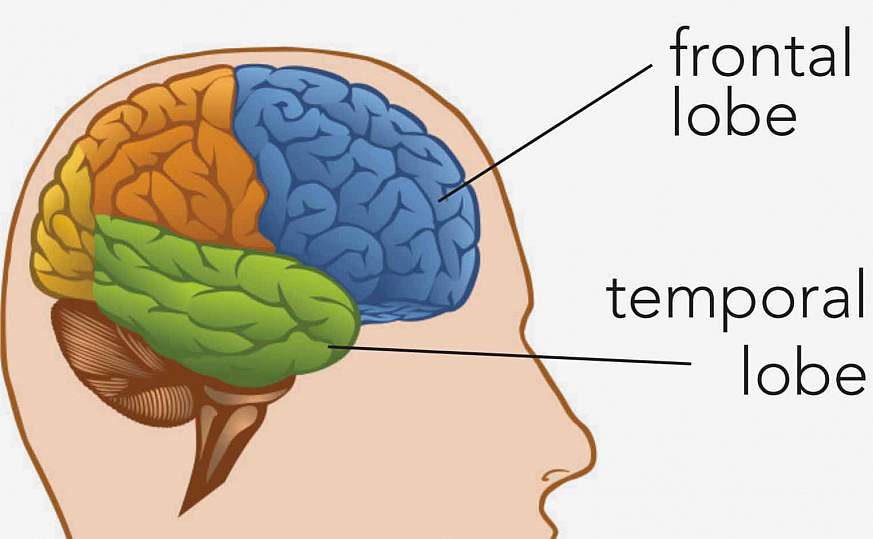 NIA
A new National Institutes of Health grant merges two ongoing frontotemporal lobar degeneration (FTLD) studies to form a new, integrated consortium. FTLD is a rare disease that can affect parts of the brain responsible for personality, behavior, language, and motor function. The funding, from NIH's National Institute on Aging (NIA) and National Institute of Neurological Disorders and Stroke (NINDS), is expected to total more than $63 million over five years to advance the development of treatments for FTLD.
The existing NIH-supported studies — Advancing Research and Treatment in Frontotemporal Lobar Degeneration (ARTFL) and Longitudinal Evaluation of Familial Frontotemporal Dementia Subjects (LEFFTDS) — together form the new ARTFL–LEFFTDS Longitudinal Frontotemporal Lobar Degeneration (ALLFTD) research consortium. The overarching goal for the consortium is to prepare for clinical trials by helping researchers better understand the FTLD disease process by finding improved methods for accurately identifying participants with FTLD and for measuring disease progression. Specifically, the consortium aims to find the best biomarkers, such as MRI neuroimaging, to track disease burden and develop ways to calculate, and predict risk of worsening symptoms.
"This unified approach is another example of collaborative NIH efforts meant to speed up discovery in a very challenging research area and make measurable progress against a devastating group of diseases," said NIA Director Richard J. Hodes, M.D. "The discoveries made in FTLD could also help with finding treatments for other dementias, such as Alzheimer's disease."
While Alzheimer's disease is the most common dementia, scientists think FTLD is the most common cause of dementia in people younger than age 60. Roughly 60% of people with FTLD are 45 to 64 years old, and people as young as in their 30s can be affected. There are no current treatments for FTLD, which is the neuropathological definition for frontotemporal dementia (FTD).
FTLD is associated with shrinking of the frontal and temporal lobes of the brain and shares some characteristics of Alzheimer's disease, including misfolded proteins and loss of brain cells. However, the diseases that make up FTLD are distinct. For example, while Alzheimer's is primarily associated with amyloid and tau proteins, FTLD can be caused by another form of tau or the protein TDP43. While Alzheimer's is characterized by problems in memory, the range of symptoms of FTLD can include unusual behaviors, emotional problems, trouble communicating, difficulty with work or difficulty with walking.
"We are deeply aware of the large burden of these brain diseases on people as well as their families and caregivers, and recognize the urgent need for therapies," said NINDS Director Walter Koroshetz, M.D. "Key to this research is measuring and understanding how FTLD progresses so we can slow or stop it."
Now combined within the ALLFTD consortium, the LEFFTDS study enrolls and follows individuals from families with a known genetic mutation causing FTD, and the ARTFL study focuses on those without known mutations, although some have strong family histories without one of the known FTD mutations.
Led by researchers at the Mayo Clinic, Rochester, Minnesota, and the University of California, San Francisco, ALLFTD is a single infrastructure using the same clinical data platform with collaborative decision-making among 18 sites:
The ALLFTD consortium has seven research cores designed to improve the capacity for data collection and sharing. Clinical and neuropsychological measures will be submitted to the National Alzheimer's Coordinating Center and biospecimen samples will be stored at the National Centralized Repository for Alzheimer's Disease and Related Dementias at Indiana University in Indianapolis. Brain imaging data will be stored at the Laboratory of Neuro Imaging at the University of Southern California in Los Angeles. Other collaborators include The Association for Frontotemporal Degeneration, Bluefield Project, CBD Solutions, CurePSP Inc., FTD Disorders Registry LLC, Rainwater Charitable Foundation and Tau Consortium.
ALLFTD is funded by NIH grant number U19AG063911.
About the National Institute on Aging (NIA): NIA leads the U.S. federal government effort to conduct and support research on aging and the health and well-being of older people. Learn more about age-related cognitive change and neurodegenerative diseases via NIA's Alzheimer's and related Dementias Education and Referral (ADEAR) Center website. For information about a broad range of aging topics, visit the main NIA website and stay connected.                                                                                                              
About the National Institute of Neurological Disorders and Stroke (NINDS): NINDS is the nation's leading funder of research on the brain and nervous system. The mission of NINDS is to seek fundamental knowledge about the brain and nervous system and to use that knowledge to reduce the burden of neurological disease.
About the National Institutes of Health (NIH): NIH, the nation's medical research agency, includes 27 Institutes and Centers and is a component of the U.S. Department of Health and Human Services. NIH is the primary federal agency conducting and supporting basic, clinical, and translational medical research, and is investigating the causes, treatments, and cures for both common and rare diseases. For more information about NIH and its programs, visit www.nih.gov.
NIH…Turning Discovery Into Health®