You are here
Media Advisory
Wednesday, January 10, 2018
MERS antibodies produced in cattle safe, treatment well tolerated in Phase 1 trial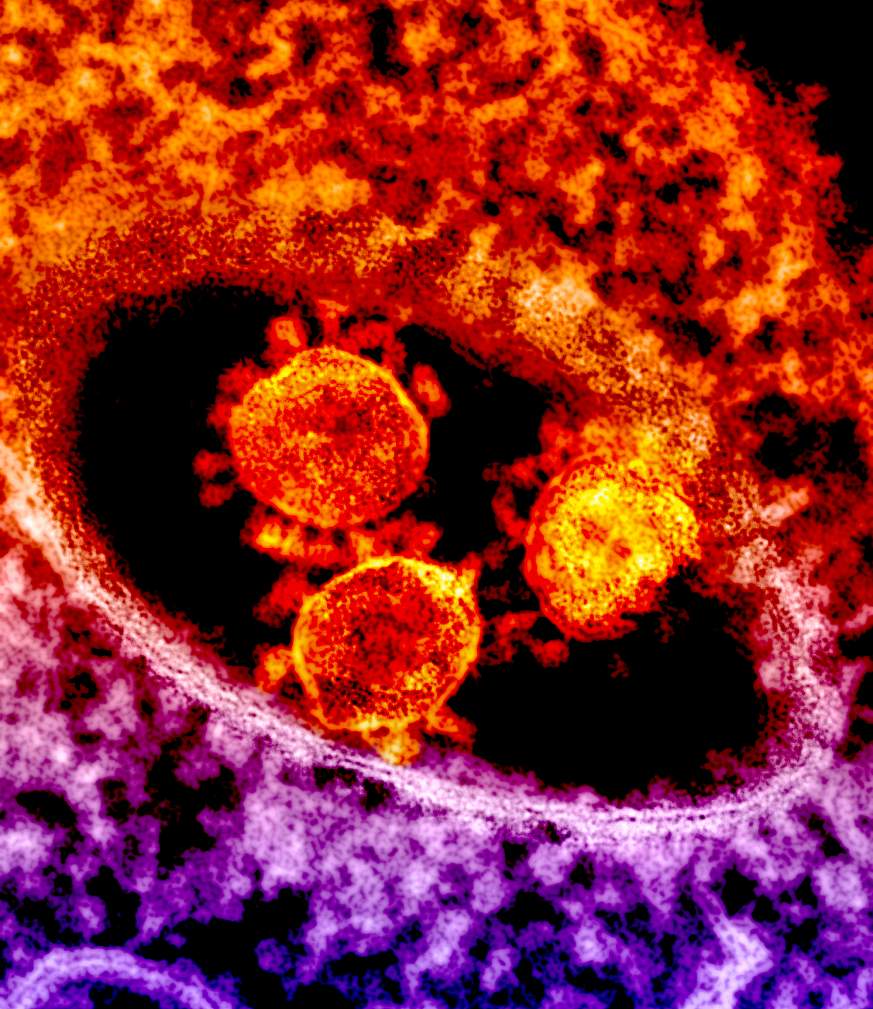 NIAID
What
An experimental treatment developed from cattle plasma for Middle East respiratory syndrome (MERS) coronavirus infection shows broad potential, according to a small clinical trial led by National Institutes of Health scientists and their colleagues. The treatment, SAB-301, was safe and well tolerated by healthy volunteers, with only minor reactions documented.
The first confirmed case of MERS was reported in Saudi Arabia in 2012. Since then, the MERS coronavirus has spread to 27 countries and sickened more than 2,000 people, of whom about 35 percent have died, according to the World Health Organization. There are no licensed treatments for MERS.
SAB-301 was developed by SAB Biotherapeutics of Sioux Falls, South Dakota, and has been successfully tested in mice. The treatment comes from so-called "transchromosomic cattle." These cattle have genes that have been slightly altered to enable them to produce fully human antibodies instead of cow antibodies against killed microbes with which they have been vaccinated — in this case the MERS virus. The clinical trial, conducted by NIH's National Institute of Allergy and Infectious Diseases, took place at the NIH Clinical Center.
In the study, 28 healthy volunteers were treated with SAB-301 and 10 received a placebo. Six groups of volunteers given different intravenous doses were assessed six times over 90 days. Complaints among the treatment and placebo groups — such as headache and common cold symptoms — were similar and generally mild.
The researchers believe they may be able to use transchromosomic cattle to rapidly produce human antibodies against other human pathogens as well, in as few as three months. This means they could conceivably develop antibody treatments against a variety of infectious diseases in a much faster timeframe and in much greater volume than currently possible.
Article
J Beigel, et al. Safety and tolerability of a novel, polyclonal human anti-MERS coronavirus antibody: a phase 1 randomised, double-blind, single-dose-escalation study. The Lancet Infectious Diseases. DOI: 10.1016/S1473-3099(18)30002-1 (2018).
Who
Richard Davey, M.D., Deputy Clinical Director, NIAID, is available to comment on this study.
Contact
To schedule interviews, please contact Ken Pekoc, (301) 402-1663, kpekoc@niaid.nih.gov.
This research was supported by HHS contract awards HHSN261200800001E, HHSN272201100022I, and HSO100201600020C.
NIAID conducts and supports research — at NIH, throughout the United States, and worldwide — to study the causes of infectious and immune-mediated diseases, and to develop better means of preventing, diagnosing and treating these illnesses. News releases, fact sheets and other NIAID-related materials are available on the NIAID website.  
About the National Institutes of Health (NIH): NIH, the nation's medical research agency, includes 27 Institutes and Centers and is a component of the U.S. Department of Health and Human Services. NIH is the primary federal agency conducting and supporting basic, clinical, and translational medical research, and is investigating the causes, treatments, and cures for both common and rare diseases. For more information about NIH and its programs, visit www.nih.gov.
NIH…Turning Discovery Into Health®