You are here
News Release
Thursday, November 1, 2018
This National Diabetes Month, care for your health after gestational diabetes
Statement from Dr. Griffin P. Rodgers, director, NIDDK.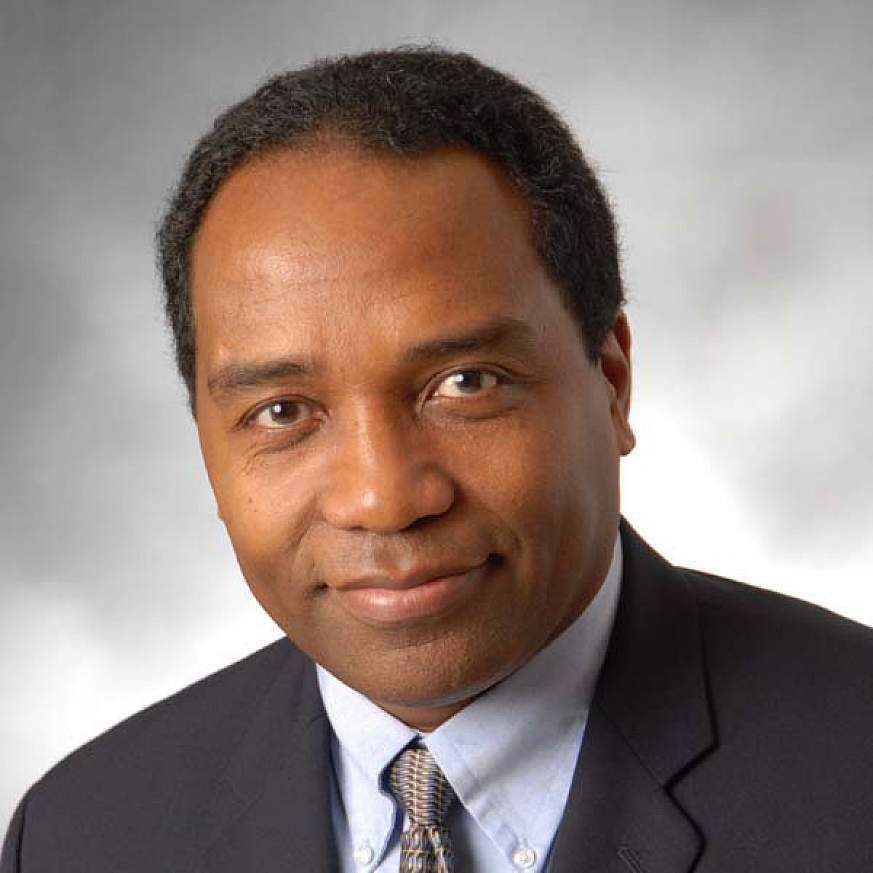 Up to one in every 10 pregnancies in the United States is affected by gestational diabetes, a type of diabetes found for the first time when a woman is pregnant. This National Diabetes Month, join the National Institute of Diabetes and Digestive and Kidney Diseases — part of the National Institutes of Health — and communities around the country by promoting health after gestational diabetes. By raising awareness that women with a history of gestational diabetes have a lifelong risk for developing type 2 diabetes, we hope to help women take steps to care for their health for years to come.
Although gestational diabetes usually goes away after the baby is born, many women who develop gestational diabetes are not aware of the need for follow-up testing for diabetes. Yet research has shown that high blood glucose (sugar) during pregnancy can have lifelong health effects — for both the mother and her baby.
Recent results of the Hyperglycemia and Adverse Pregnancy Outcomes (HAPO) Follow-up Study, funded by NIDDK, found that women who had higher-than-normal blood glucose during pregnancy are significantly more likely to develop type 2 diabetes later in life than women with normal blood glucose levels. Children born from pregnancies affected by gestational diabetes are also at increased risk for obesity later in life.
Further, women with prediabetes, whose blood glucose levels are higher than normal but not high enough to be diabetes, are at higher risk for developing type 2 diabetes if they had gestational diabetes during pregnancy than those who did not. The NIH-funded Diabetes Prevention Program and its follow-up study have shown that by making lifestyle changes that result in modest weight loss, or by taking metformin, women with prediabetes and a history of gestational diabetes can reduce their risk of progression to type 2 diabetes.
This research underscores the importance of understanding risk factors for type 2 diabetes, such as having a history of gestational diabetes, and the steps that can be taken to delay or prevent type 2 diabetes. For women with a history of gestational diabetes:
Get tested for diabetes within 12 weeks of giving birth.
Even if your diabetes goes away after birth, continue to get tested for diabetes. If you have prediabetes, get tested for diabetes every year. If the test is normal, get tested every 3 years.
Keep up healthy habits after the baby is born. Staying physically active and making healthy food choices can help reduce or delay a person's risk for developing type 2 diabetes. Getting the entire family involved can yield a lifetime of healthy rewards.
NIDDK and other NIH institutes support critical, ongoing research into multiple forms of diabetes and many diabetes-related conditions. Scientists are working to find ways to prevent or delay type 1 diabetes through studies such as TrialNet. The Restoring Insulin Secretion (RISE) study is exploring ways to improve treatment of prediabetes and type 2 diabetes in both adults and youth. And NIH-supported researchers are studying ways to prevent conditions that often lead to diabetes, such as obesity, as well as diabetes-related health problems such as heart disease, stroke, kidney disease, and eye disease.
To join us in fighting diabetes, visit NIDDK's free health information to learn more about how you can promote health for you, your family, and your community.
The NIDDK, part of the NIH, conducts and supports basic and clinical research and research training on some of the most common, severe, and disabling conditions affecting Americans. The Institute's research interests include diabetes and other endocrine and metabolic diseases; digestive diseases, nutrition, and obesity; and kidney, urologic, and hematologic diseases. For more information, visit www.niddk.nih.gov.
About the National Institutes of Health (NIH): NIH, the nation's medical research agency, includes 27 Institutes and Centers and is a component of the U.S. Department of Health and Human Services. NIH is the primary federal agency conducting and supporting basic, clinical, and translational medical research, and is investigating the causes, treatments, and cures for both common and rare diseases. For more information about NIH and its programs, visit www.nih.gov.
NIH…Turning Discovery Into Health®