You are here
News Release
Monday, November 2, 2015
This National Diabetes Month, you have a role in diabetes education and support
NIH statement from Dr. Griffin P. Rodgers, Director, National Institute of Diabetes and Digestive and Kidney Diseases.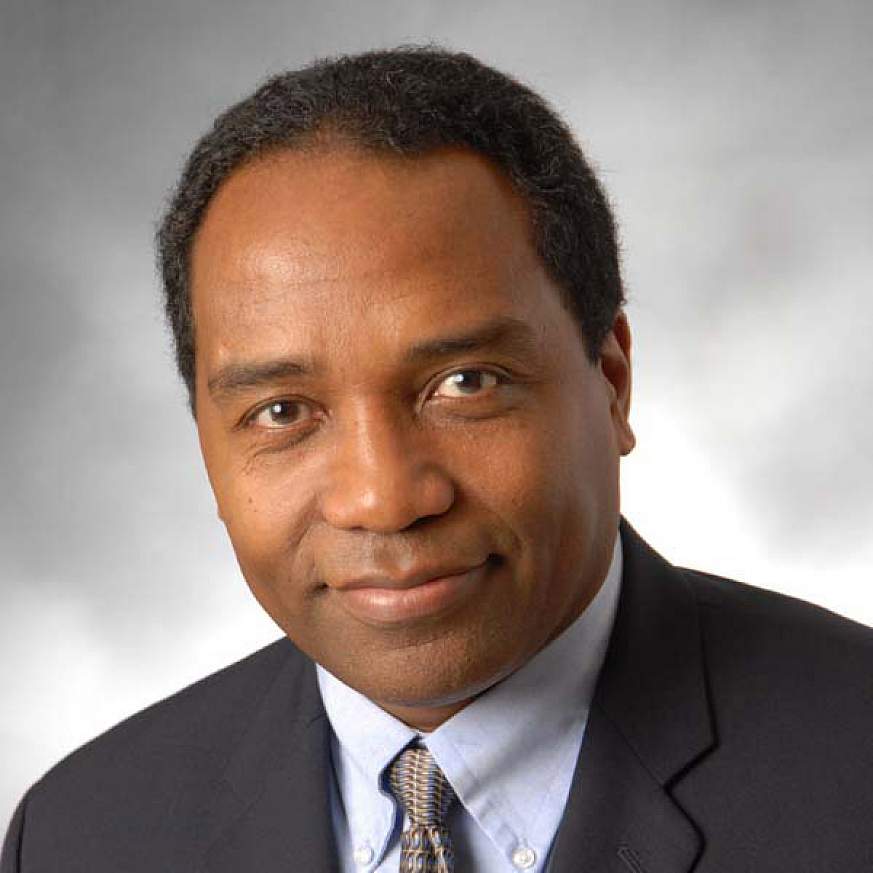 During National Diabetes Month, including World Diabetes Day on Nov. 14, the National Institutes of Health urges you to think about the important role you play in diabetes education and support. More than 29 million Americans have diabetes, and about 86 million more have pre-diabetes, a condition placing them at increased risk for developing type 2 diabetes.
In type 1 diabetes, the body does not make insulin. In type 2 diabetes, the most common type, the body does not make or use insulin well. Risk factors for type 2 diabetes include obesity, older age and family history. Complications from both types of diabetes include heart, kidney, nerve and eye diseases. A third type, gestational diabetes, occurs in some women during pregnancy. Though it usually goes away after the birth, these women and their children have a greater chance of getting type 2 diabetes later in life.
The NIH's National Institute of Diabetes and Digestive and Kidney Diseases (NIDDK) works to curtail this epidemic through research and education efforts conducted nationwide. NIDDK supports research to improve our understanding of diabetes, which has contributed to the identification of safe and effective treatments, as well as our understanding of how to delay or prevent type 2.
Diabetes education should be ongoing, not just at diagnosis. The needs of people living with diabetes change over time, and new treatments may become available. A network of support can help people with diabetes cope with the day-to-day demands of diabetes.
If you have diabetes or care for someone with this disease having diabetes education and support can help you and your loved ones to stay healthy. Research shows that people with diabetes who receive ongoing education and support – from friends, family, health care professionals, groups and communities – have better health outcomes than those who don't.
The National Diabetes Education Program, a joint effort of the NIH and the Centers for Disease Control and Prevention, and the NIDDK's National Diabetes Information Clearinghouse provide research-based information and resources to support health care professionals, individuals, families and communities affected by diabetes.
There are many ways to help care for a person with diabetes, including:
Be a good listener. This is often the most important thing you can do to help.
Ask how you can help with activities, such as reminders about doctor visits, when to check blood sugar, and when to take medicine.
Make meals that include foods such as fruits, vegetables, and whole grains.
Find activities that you can do together such as walking, dancing, or gardening.
As President Obama reminds us in his proclamation recognizing National Diabetes Month, while we research for ever-better answers, we all have the power to improve the lives of people we care for right now.
The NIDDK, part of the NIH, conducts and supports basic and clinical research and research training on some of the most common, severe and disabling conditions affecting Americans. The Institute's research interests include: diabetes and other endocrine and metabolic diseases; digestive diseases, nutrition, and obesity; and kidney, urologic and hematologic diseases. For more information, visit www.niddk.nih.gov. 
About the National Institutes of Health (NIH): NIH, the nation's medical research agency, includes 27 Institutes and Centers and is a component of the U.S. Department of Health and Human Services. NIH is the primary federal agency conducting and supporting basic, clinical, and translational medical research, and is investigating the causes, treatments, and cures for both common and rare diseases. For more information about NIH and its programs, visit www.nih.gov.
NIH…Turning Discovery Into Health®