You are here
News Release
Thursday, March 10, 2016
This National Kidney Month, help your children adopt healthy habits
NIH statement from Dr. Griffin P. Rodgers, Director, National Institute of Diabetes and Digestive and Kidney Diseases.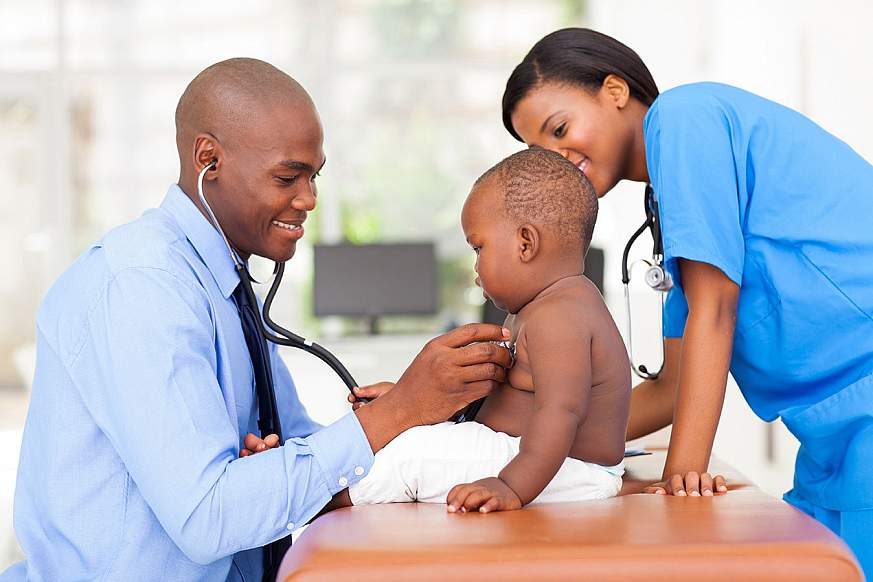 During National Kidney Month — and World Kidney Day — the National Institutes of Health encourages you to think about how to protect your children's kidneys, for today and for a lifetime. While most children with kidney disease were born with urinary tract problems or inherited diseases that put them at risk, some develop kidney disease as they age due to growing problems of young people, such as type 2 diabetes and high blood pressure.
The focus of World Kidney Day on March 10 is "Kidney Disease and Children: Act Early to Prevent it!" The National Institute of Diabetes and Digestive and Kidney Diseases (NIDDK), part of NIH, offers health information about emphasizing healthy eating and regular exercise in children to help ward off health problems later in life. Type 2 diabetes and high blood pressure — which are the main causes of kidney disease in adults — are increasingly being diagnosed in adolescents and young adults, especially those who are obese.
Parents should talk to their children frequently about the importance of healthy eating and regular exercise, which can help kids maintain a healthy weight. Children also learn by observing their parents. When they see their mom and dad choose foods that are high in fiber and lower in added sugars and fat, children learn to eat these foods too. Active parents set a positive example by showing that rather than watching TV or playing video games, it is also fun to take a walk, jump rope, or ride bikes.
NIDDK-funded research highlights why maintaining a healthy weight is so important — and how it can affect kidney health. A recent study showed that a significant number of severely obese teens who had bariatric weight-loss surgery also had evidence of early kidney disease. However, the Teen Longitudinal Assessment of Bariatric Surgery, or Teen-LABS, study found that three years after having surgery, 86 percent of teens with previous kidney damage had improved kidney function. 
Genes have also been found to play a pivotal role in kidney health. NIDDK's Chronic Kidney Disease in Children (CKiD) study showed that some children and teenagers have inherited traits that may be important in the development of kidney disease and its complications. CKiD continues to study children with mild-to-moderate kidney disease to look for genetic risk factors responsible for a decline in kidney function and related health issues.
If you think your child may be at risk for kidney disease, discuss this concern with his or her doctor. A blood test can evaluate how well the kidneys are functioning, and a urine test can check for albumin, a type of protein that is not normally present in the urine and that may be a sign of early kidney disease. Also visit NIDDK's website to learn more about kidney disease in children. There you can read about the basics of kidney disease and what African Americans — who are most likely to develop kidney failure — should know, especially if they have diabetes or high blood pressure.
The NIDDK conducts and supports research on diabetes and other endocrine and metabolic diseases; digestive diseases, nutrition and obesity; and kidney, urologic and hematologic diseases. Spanning the full spectrum of medicine and afflicting people of all ages and ethnic groups, these diseases encompass some of the most common, severe and disabling conditions affecting Americans. For more information about the NIDDK and its programs, visit www.niddk.nih.gov.  
About the National Institutes of Health (NIH): NIH, the nation's medical research agency, includes 27 Institutes and Centers and is a component of the U.S. Department of Health and Human Services. NIH is the primary federal agency conducting and supporting basic, clinical, and translational medical research, and is investigating the causes, treatments, and cures for both common and rare diseases. For more information about NIH and its programs, visit www.nih.gov.
NIH…Turning Discovery Into Health®