You are here
News Release
Wednesday, September 6, 2017
NCI's Douglas R. Lowy and John T. Schiller to receive 2017 Lasker Award
Credit: Albert and Mary Lasker Foundation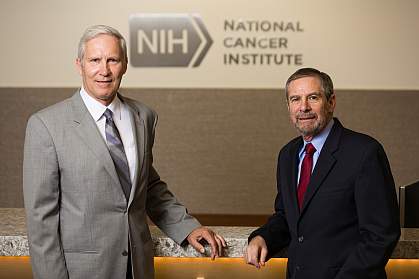 National Cancer Institute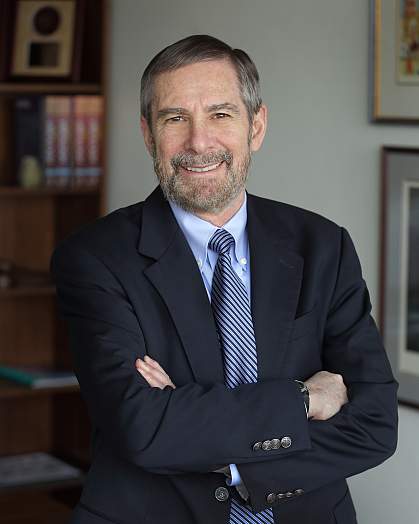 National Cancer Institute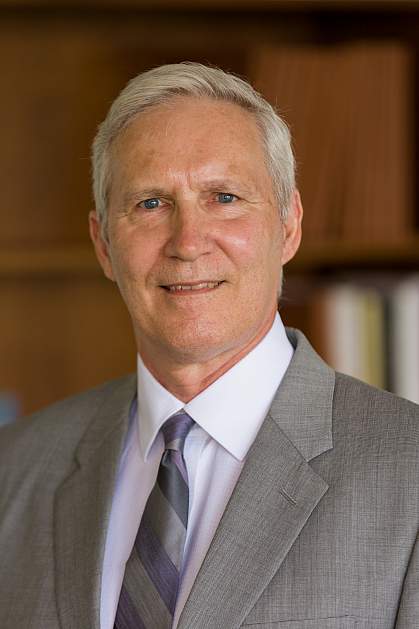 National Cancer Institute
Two scientists at the National Cancer Institute (NCI) will receive the 2017 Lasker-DeBakey Clinical Medical Research Award for their significant research leading to the development of human papillomavirus (HPV) vaccines. The award is the country's most prestigious biomedical research prize, and will be presented to John T. Schiller, Ph.D., of NCI's Center for Cancer Research (CCR), and Douglas R. Lowy, M.D., also in CCR and acting director of NCI. NCI is part of the National Institutes of Health.
Dr. Lowy's and Dr. Schiller's collaborative work to understand and prevent HPV infection has led to the approval of three preventive HPV vaccines by the U.S. Food and Drug Administration.
"I'm incredibly proud of this much-deserved honor bestowed upon John and Doug for their foundational discoveries that led to the creation of HPV vaccines," said NIH Director Francis S. Collins, M.D., Ph.D. "Thanks to their extraordinary efforts, we have the potential to eliminate cervical cancer and greatly reduce other HPV-associated cancers. This award reinforces the critical importance of basic research in the development of medical breakthroughs like the HPV vaccine."
Efforts to develop these vaccines were spurred by an urgent public health need. Infection with certain types of HPV causes almost all cases of cervical cancer, the fourth most common cancer in women worldwide. More than 500,000 women around the world are diagnosed with cervical cancer each year, many of them at relatively young ages. More than 275,000 women die from the disease annually, and most of these deaths occur in developing regions of the world. Without successful interventions, the worldwide incidence and mortality from cervical cancer is projected to increase indefinitely. HPV infection also causes anal, vulvar, vaginal, penile, and oropharyngeal cancers.
While working to address the need to prevent HPV-caused cancers in the 1990s, a team led by Drs. Schiller and Lowy discovered that the proteins that form the outer shell of HPV could form virus-like particles (VLPs) that closely resemble the original virus but are not infectious. They found that these VLPs could trigger the immune system to produce high levels of protective antibodies that can neutralize the virus in a subsequent infection. The VLPs ultimately became the basis of the three current HPV vaccines: Gardasil, Gardasil 9, and Cervarix.
Drs. Lowy and Schiller say this breakthrough was possible because of earlier discoveries, and that it demonstrates the importance of long-term, publicly supported basic research.
"People have known since the 19th century that cervical cancer behaved as a sexually transmitted disease, but it wasn't until the discoveries of Harald zur Hausen and his colleagues that HPV was found to be the cause. Development of the vaccines built upon decades of publicly supported research," said Dr. Lowy. "We're honored to be included with the other luminaries who have received this prestigious award."
It is estimated that widespread uptake of current HPV vaccines could reduce the incidence and mortality of cervical cancer by more than two-thirds. Researchers are currently working to find ways to encourage uptake of the vaccines by lowering costs and simplifying the logistics of vaccination, especially in the developing world where most cervical cancers occur.
"This year's Lasker Medical Research Awards illustrate the power of biomedical investigation to advance human health, whether scientists probe basic questions that reveal unforeseen truths or pursue goal-directed projects," said Joseph L. Goldstein, M.D., chairman of the Department of Molecular Genetics at University of Texas Southwestern Medical Center, and chair of the Lasker Medical Research Awards Jury. "Douglas Lowy and John Schiller discovered that a single protein from the capsule of papillomaviruses can self-assemble into virus-like particles, paving the way for HPV vaccines that prevent cervical and other cancers."  
Drs. Schiller and Lowy have co-authored more than 150 papers over the last 30 years, and have been recognized frequently for their work. They received the Federal Employee of the Year Service to America Medal from the Partnership for Public Service in 2007, and the Albert B. Sabin Gold Medal Award from the Sabin Vaccine Institute in 2011. In November 2014, President Barack Obama presented them with the 2012 National Medal of Technology and Innovation.
Both researchers have noted how important it has been to their work to be part of the NCI intramural program, where scientists can do long-term, high-risk research that has the potential to have a major impact on human health. The program also encourages collaboration with specialists in many different scientific areas. 
"When we started this research, we didn't have a background in immunology or vaccinology, or clinical trials, so we greatly benefited from having access to scientific specialists who freely shared their expertise in these areas," Dr. Schiller said. "These advances would not have happened without the many outstanding people we have worked with throughout the years."
Since 1945, the Lasker Awards have recognized outstanding contributions to basic and clinical medical research and public service. Eighty-seven Lasker Award recipients have won the Nobel Prize, and more than 40 have done so in the last three decades. This year's awards will be presented on September 15 in New York City.
About the National Cancer Institute (NCI): NCI leads the National Cancer Program and NIH's efforts to dramatically reduce the prevalence of cancer and improve the lives of cancer patients and their families, through research into prevention and cancer biology, the development of new interventions, and the training and mentoring of new researchers. For more information about cancer, please visit the NCI website at cancer.gov or call NCI's Contact Center (formerly known as the Cancer Information Service) at 1-800-4-CANCER (1-800-422-6237).
About the National Institutes of Health (NIH): NIH, the nation's medical research agency, includes 27 Institutes and Centers and is a component of the U.S. Department of Health and Human Services. NIH is the primary federal agency conducting and supporting basic, clinical, and translational medical research, and is investigating the causes, treatments, and cures for both common and rare diseases. For more information about NIH and its programs, visit www.nih.gov.
NIH…Turning Discovery Into Health®