You are here
Media Advisory
Thursday, December 7, 2017
New forecast shows 6 million with Alzheimer's disease, cognitive impairment
The numbers will more than double to 15 million by 2060.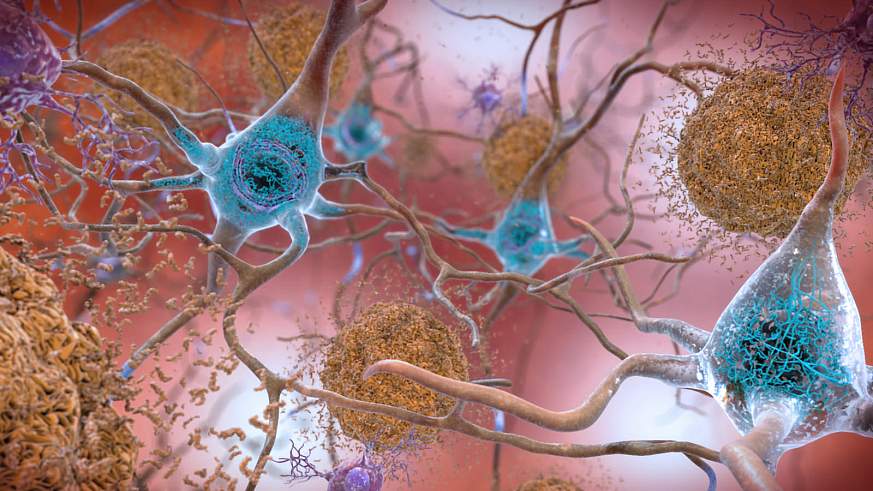 NIA
What
Using new methodology, scientists calculate that approximately 6 million American adults have Alzheimer's disease or mild cognitive impairment, which can sometimes be a precursor to the disease. The estimate, funded by the National Institutes of Health, also forecasts that these numbers will more than double to 15 million by 2060, as the population ages.
The estimates are scheduled to be published online Dec. 7, 2017, in the journal Alzheimer's & Dementia: The Journal of the Alzheimer's Association.
This new forecast differs from earlier estimates. For the first time, scientists have attempted to account for numbers of people with biomarkers or other evidence of possible preclinical Alzheimer's disease, but who do not have impairment or Alzheimer's dementia. People with such signs of preclinical disease are at increased risk to develop Alzheimer's dementia. The researchers say they factored those rates of transition in their multi-state model; further, the model can estimate the impact of some possible prevention efforts on the number of future cases.
Who
Dr. Dallas Anderson, Program Director, Population Studies, Dementias of Aging Branch, Division of Neuroscience, NIA; Dr. Eliezer Masliah, Director of the Division of Neuroscience, NIA, are available to discuss the findings.
Contact
To schedule an interview with Dr. Anderson or Dr. Masliah, contact Joe Balintfy at the NIA Office of Communications and Public Liaison, (301) 496-1752, nianews3@mail.nih.gov.
Article
Brookmeyera R, Abdallaa N, Kawasb C, Corrada M, Forecasting the prevalence of preclinical and clinical Alzheimer's disease in the United States. Alzheimer's & Dementia. (2017)
Grant: R21AG055361
About the National Institute on Aging: The NIA leads the federal government effort conducting and supporting research on aging and the health and well-being of older people. The NIA provides information on age-related cognitive change and neurodegenerative disease specifically at www.nia.nih.gov/Alzheimers. For more on health and on aging generally, go to www.nia.nih.gov. To sign up for e-mail alerts about new findings or publications, please visit either website.
About the National Institutes of Health (NIH): NIH, the nation's medical research agency, includes 27 Institutes and Centers and is a component of the U.S. Department of Health and Human Services. NIH is the primary federal agency conducting and supporting basic, clinical, and translational medical research, and is investigating the causes, treatments, and cures for both common and rare diseases. For more information about NIH and its programs, visit www.nih.gov.
NIH…Turning Discovery Into Health®