You are here
News Release
Tuesday, August 26, 2014
NIAMS welcomes five new advisory council members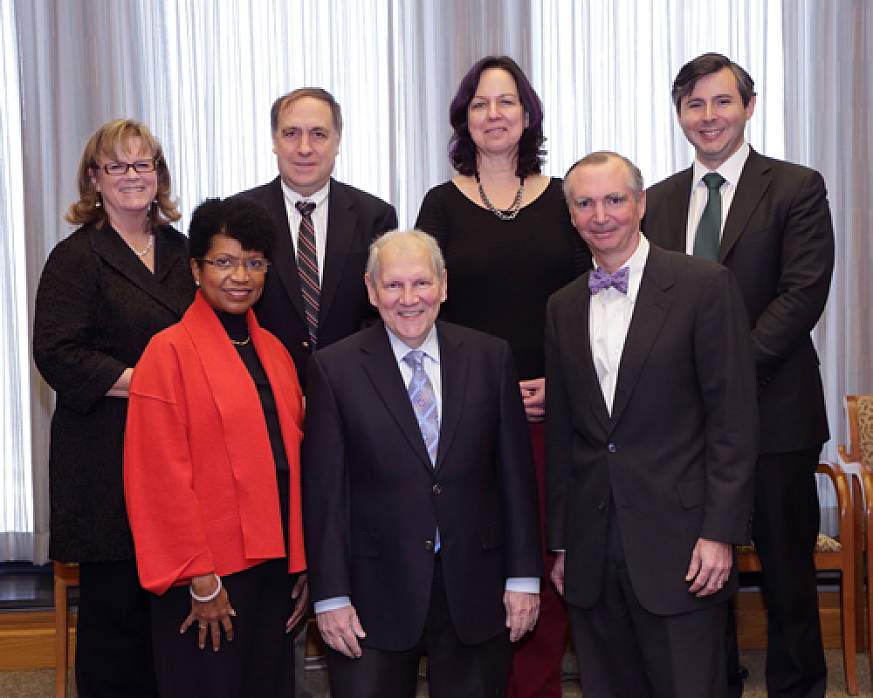 The National Institute of Arthritis and Musculoskeletal and Skin Diseases (NIAMS), part of the National Institutes of Health, has appointed five new members to its advisory council. The council comprises scientific and lay members who have expertise in the mission areas of the institute. Council members provide advice to the institute on broad policy issues, and make recommendations on research proposals.
New council members include
Gary A. Koretzky, M.D., Ph.D., is dean of the Weill Cornell Graduate School of Medical Sciences and senior associate dean for research at Weill Cornell Medical College, New York City. His research focuses on T cells, a subset of white blood cells involved with fighting infection and destroying cancer cells. Dr. Koretzky studies how certain biochemical events activate T cells, and he has identified several proteins that play a role in stimulating the cellular response.
Grace K. Pavlath, Ph.D., is a professor in the Department of Pharmacology at the Emory University School of Medicine, Atlanta. Dr. Pavlath's research centers on the cellular and molecular mechanisms that regulate the function of satellite cells, stem cells found in skeletal muscle that are critical for muscle growth and repair. Dr. Pavlath is a member of the Scientific Advisory Committee of the Muscular Dystrophy Association.
Christy Sandborg, M.D., is a professor of pediatrics in the Division of Pediatric Rheumatology at the Stanford University School of Medicine, Stanford, Calif. Dr. Sandborg's focus for the past decade has been on providing research and training opportunities to nurture and challenge next generation pediatric rheumatologists and subspecialists. Her research involves designing new models of care and health care delivery for children with complex chronic illnesses.
Alexander Silver, M.B.A., is a co-founding partner of P2 Capital Partners LLC in New York City. Mr. Silver also is founder and chairman of the Jackson Gabriel Silver Foundation, a non-profit organization dedicated to finding treatments and cures for epidermolysis bullosa, a rare blistering skin disease. Mr. Silver's foundation has backed a number of research projects in the United States and the United Kingdom.
Gwendolyn Powell Todd, Ed.D., is a professional leader, educator, and advocate for patients with cicatricial alopecia, a rare disorder in which hair follicles are replaced with scar tissue. She applies leadership, teaching, and coaching expertise in business, education, healthcare, and community service environments. Dr. Powell Todd has worked with for-profit and non-profit organizations, and has served as chairperson of the Administrative Council of Oklahoma Teaching Hospitals. She is also a speech and language pathologist.
The mission of the NIAMS, a part of the U.S. Department of Health and Human Services' National Institutes of Health, is to support research into the causes, treatment and prevention of arthritis and musculoskeletal and skin diseases; the training of basic and clinical scientists to carry out this research; and the dissemination of information on research progress in these diseases. For more information about the NIAMS, call the information clearinghouse at (301) 495-4484 or (877) 22-NIAMS (free call) or visit the NIAMS website at http://www.niams.nih.gov.
About the National Institutes of Health (NIH): NIH, the nation's medical research agency, includes 27 Institutes and Centers and is a component of the U.S. Department of Health and Human Services. NIH is the primary federal agency conducting and supporting basic, clinical, and translational medical research, and is investigating the causes, treatments, and cures for both common and rare diseases. For more information about NIH and its programs, visit www.nih.gov.
NIH…Turning Discovery Into Health®