You are here
News Release
Tuesday, February 24, 2015
NIBIB launches Want to Be a Bioengineer? game app
Game introduces students to real-life examples of how bioengineers are improving people's lives.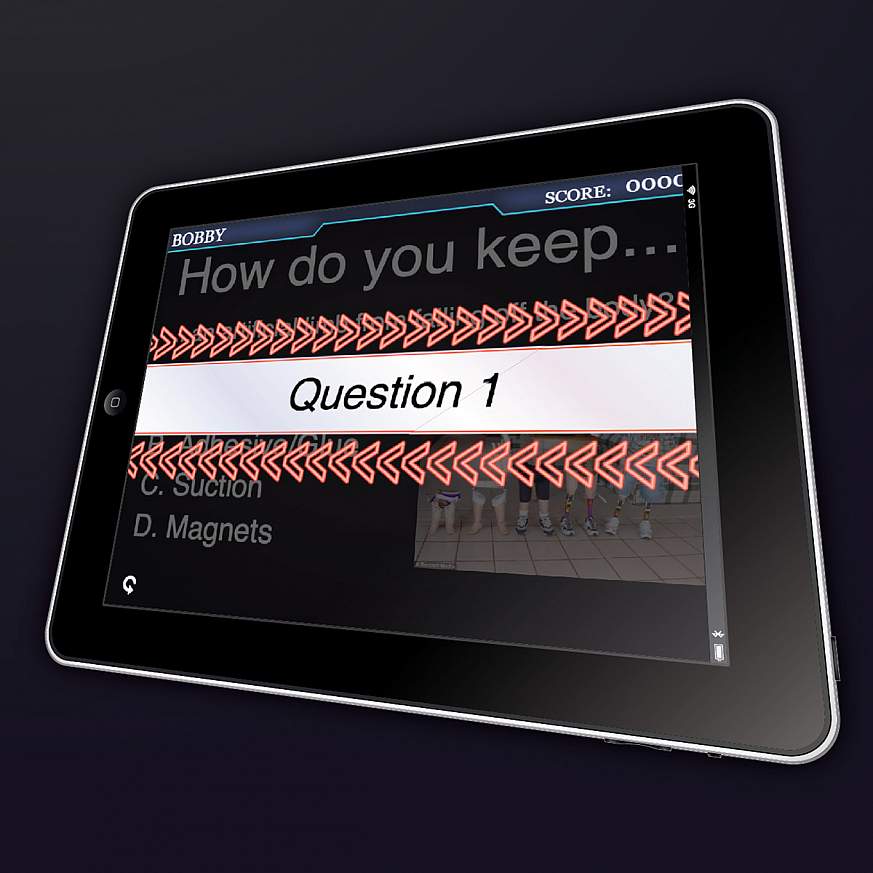 How do you keep an artificial limb attached to the body? What lab-grown organ have scientists successfully transplanted into patients? You can find the answer to these questions and many more while playing Want to Be a Bioengineer? a game for middle and high school students, designed by the National Institute of Biomedical Imaging and Bioengineering (NIBIB), part of the National Institutes of Health.
The game introduces students to real-life examples of how bioengineers are improving people's lives, from helping paralyzed individuals stand, to re-growing fingertips, to finding new ways to see inside the body.
During the game, students answer a series of multiple choice questions pertaining to subjects in rehabilitation engineering, regenerative medicine, and biomedical imaging. At the end, a score is generated based on how many questions are answered correctly.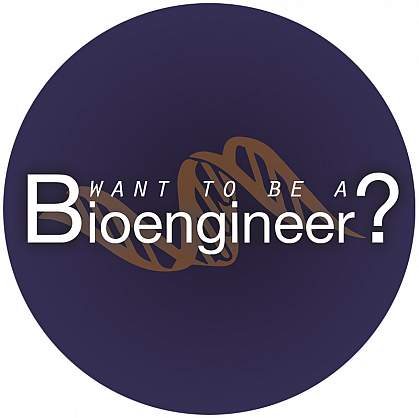 "It is truly an exciting time to be entering the field of bioengineering. Yet, students don't often know what it means to be a bioengineer," said NIBIB Director Roderic Pettigrew, Ph.D., M.D. "The bioengineers we support are building bioartifical kidneys, growing functional cartilage, and developing implantable sensors that can detect real-time changes in biochemistry. They are coming up with ways to make tumors glow, supercool organs so that they can stay outside the body longer for transplantation, and store vaccines so they don't require refrigeration. They are making biomedical technologies better, faster, cheaper, and smaller and, in doing so, are profoundly changing health care in the U.S. and around the world."
"This game is a fun and easy way to introduce a younger generation to the exciting possibilities of bioengineering. It plants the seed that if you're interested in science and technology, enjoy being creative, and have a desire to help people, you might consider becoming a bioengineer," said Pettigrew.
The game can be played on the NIBIB website at http://www.nibib.nih.gov/science-education or downloaded for free to your phone or tablet from the iTunes App store
NIBIB's mission is to improve health by leading the development and accelerating the application of biomedical technologies. The Institute is committed to integrating the physical and engineering sciences with the life sciences to advance basic research and medical care. NIBIB supports emerging technology research and development within its internal laboratories and through grants, collaborations, and training. More information is available at the NIBIB website: http://www.nibib.nih.gov.
About the National Institutes of Health (NIH): NIH, the nation's medical research agency, includes 27 Institutes and Centers and is a component of the U.S. Department of Health and Human Services. NIH is the primary federal agency conducting and supporting basic, clinical, and translational medical research, and is investigating the causes, treatments, and cures for both common and rare diseases. For more information about NIH and its programs, visit www.nih.gov.
NIH…Turning Discovery Into Health®