You are here
News Release
Tuesday, March 12, 2019
NIH adds eight Lasker Clinical Research Scholars
These exceptional early stage scientists continue agency commitment to the next generation of biomedical researchers.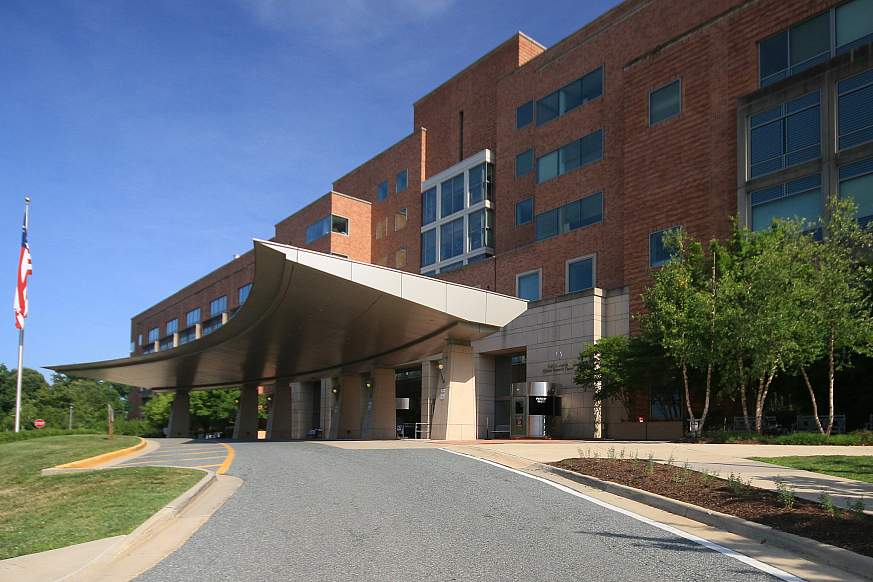 NIH
The National Institutes of Health has selected eight scientists as Lasker Clinical Research Scholars, part of a joint initiative with the Albert and Mary Lasker Foundation, to foster the next generation of great clinical scientists. This highly competitive program provides talented, early stage researchers the opportunity to carry out independent clinical and translational research for five to seven years at NIH. The researchers also have the possibility of additional years of financial support, at NIH or an NIH-funded research institution, upon project review. The new researchers join 15 Lasker Scholars hired since 2012.
"Adding to the impressive cadre of Lasker Scholars at NIH, these new clinician-scientists will continue to produce innovative discoveries that affirm our investment in some of the boldest young minds in biomedical research," said NIH Director Francis S. Collins, M.D., Ph.D.
Lasker Scholars have access to the NIH Clinical Center, the largest hospital in the world devoted to clinical research. The Lasker Foundation will provide additional developmental support to the scholars while they are working at NIH by funding travel to scientific meetings and providing the opportunity to participate in selected foundation activities, including the Lasker Award ceremonies.
Catherine Cukras, M.D., Ph.D., National Eye Institute: Cukras' research investigates inherited retinal degenerations, known collectively as retinitis pigmentosa, a family of blinding eye diseases which currently lack therapy. She aims to elucidate the processes underlying photoreceptor degeneration, towards the goal of the development of new therapies.
John Dekker, M.D., Ph.D., National Institute of Allergy and Infectious Diseases: Dekker aims to understand the molecular mechanisms that underlie drug-resistant phenotypes of bacteria and their evolution, and to apply this knowledge to develop novel clinical diagnostic tools as the head of the institute's Bacterial Pathogenesis and Antimicrobial Resistance Unit.
Christopher Kanakry, M.D., National Cancer Institute: Kanakry's goal is to develop safer and more effective transplantation treatments for patients with malignant and non-malignant hematologic disorders at the institute's Experimental Transplantation and Immunology Branch of the Center for Cancer Research.
Jonathan Lyons, M.D., National Institute of Allergy and Infectious Diseases:  As chief of the Translational Allergic Immunopathology Unit, Lyons' research aims to understand how tryptase – a protein that contributes to the symptoms of an allergic reaction – can increase the risk for severe anaphylaxis, and to use this knowledge to develop new strategies to prevent potentially fatal allergic reactions in humans.
Sonja Scholz, M.D., Ph.D., National Institute of Neurological Disorders and Stroke: Scholz leads the Neurodegenerative Diseases Research Unit, and focuses her work on two closely related neurodegenerative parkinsonism syndromes, Lewy body dementia and multiple system atrophy. Her goal is to advance our molecular understanding of these devastating diseases and to use this knowledge for the development of new diagnostic tools and treatments.
Nida Sen, M.D., National Eye Institute: Sen heads the Unit on Clinical and Translational Studies where her research aims to characterize critical inflammatory and metabolic pathways in uveitis and other immune-mediated eye diseases with the goal of identifying candidate biomarkers and novel mechanistic targets for therapeutic intervention.
Jack Shern, M.D., National Cancer Institute: Shern works in the Pediatric Oncology Branch of the Center for Cancer Research where his research uses genomic and molecular approaches to understand the causes of childhood malignancies, with the goal of defining and developing precision therapies that target the underlying genetic mutations that cause tumorigenesis.
 Jing Wu, M.D., Ph.D., National Cancer Institute: Wu is an investigator in the Neuro-Oncology Branch of the Center for Cancer Research where her research on gliomas aims to develop new tools for the early detection and treatment of gliomas.
  "The Lasker Clinical Research Scholars program supports accomplished young investigators who are working to discover new knowledge and improve health," said Lasker Foundation President Claire Pomeroy, M.D. "We celebrate the eight new scientists who join the program this year and look forward to watching them thrive as they benefit from the opportunities available at NIH. It is essential that we provide career pathways which facilitate the ability of well-trained clinicians to bring their expertise to the research arena. We will all benefit from the future medical breakthroughs that will be made by these talented individuals."
The Lasker Clinical Research Scholar Program honors the contributions of Mary and Albert Lasker to NIH and to the overall biomedical community.  Learn more about the program at https://www.nih.gov/research-training/lasker-clinical-research-scholars.
About the Lasker Foundation: The Lasker Foundation seeks to increase support for biomedical research by celebrating the power of biomedical science to save and improve human lives. Through its internationally renowned Lasker Awards, educational initiatives, and public advocacy, the Foundation recognizes the most important achievements in science and public service, supports and encourages the scientific leaders of tomorrow, and raises awareness of the ever-present need for research funding. Established in 1942 by Albert and Mary Lasker, the Foundation is committed to inspiring robust and sustained support for biomedical research, fueled by Mary Lasker's call to action: "If you think research is expensive, try disease!"
About the National Institutes of Health (NIH): NIH, the nation's medical research agency, includes 27 Institutes and Centers and is a component of the U.S. Department of Health and Human Services. NIH is the primary federal agency conducting and supporting basic, clinical, and translational medical research, and is investigating the causes, treatments, and cures for both common and rare diseases. For more information about NIH and its programs, visit www.nih.gov.
NIH…Turning Discovery Into Health®