You are here
News Release
Wednesday, September 26, 2018
NIH to build a detailed map of cells within the human body
The adult human body is composed of trillions of cells.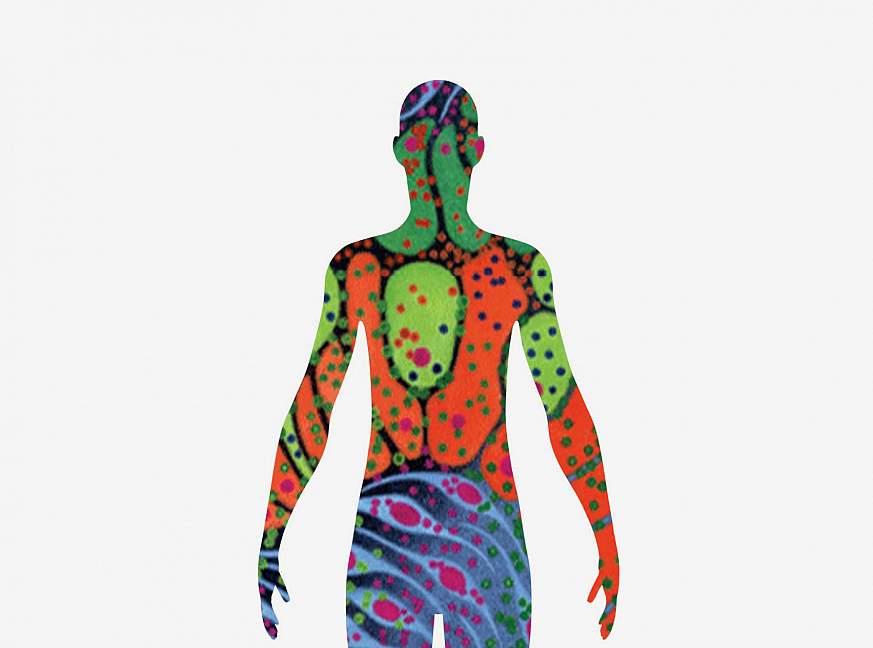 NIH Common Fund
The National Institutes of Health's Human BioMolecular Atlas Program (HuBMAP) issued its first set of research funding awards to develop an open, global framework that will support research community efforts to map the adult human body at the level of individual cells. HuBMAP is a program of the NIH Common Fund. Common Fund programs address emerging scientific opportunities and high-priority challenges for the NIH. The HuBMAP awards total $54 million over the next four years, pending available funds.
The adult human body is composed of tens of trillions of cells carefully organized in tissues to carry out the daily processes to keep us alive and healthy. The organization, specialization, and cooperation of different cells within each normal tissue have a profound impact on tissue growth, function, and aging. These factors can also indicate the emergence of disease. For example, immune cells reside in normal tissues as part of their regular surveillance duties. The ability to detect subtle changes in the activity of individual immune cells and in their interactions with other cells within tissues would help signal the emergence of disease before symptoms are clinically detectable.
Understanding important high-resolution features of cells in tissues remains a challenge. Recently developed technologies, including many supported through NIH programs, allow researchers to explore the organization of large numbers of cells at the individual cell level. These advances opened the possibility to study and map the organization of all cells within tissues or organs across the human body. While HuBMAP is not anticipated to map the entire body, it will get the work started, providing a framework for more complete mapping and making data available to the research community for further study.
Through the research awards, HuBMAP investigators will:
Generate, standardize, and validate extensive data sets on cell organization and variability using existing technologies;
Develop new tools and techniques to construct high-resolution tissue maps; and
Coordinate program activities, manage HuBMAP data, and build an atlas of tissue maps.
"We're excited for HuBMAP to start its journey to expand our understanding of the principles of tissue organization" said James M. Anderson, M.D., Ph.D., director of the Division of Program Coordination, Planning, and Strategic Initiatives, which oversees the NIH Common Fund. "We expect HuBMAP to provide a vital framework for global efforts to comprehensively understand the human body at a biomolecular level."
The HuBMAP is funded by the NIH Common Fund. It is managed by a trans-NIH working group and led by staff from the Common Fund; National Heart, Lung, and Blood Institute; National Institute of Biomedical Imaging and Bioengineering; and the National Institute of Diabetes and Digestive and Kidney Diseases.
About the NIH Common Fund: The NIH Common Fund encourages collaboration and supports a series of exceptionally high-impact, trans-NIH programs. Common Fund programs are managed by the Office of Strategic Coordination in the Division of Program Coordination, Planning, and Strategic Initiatives in the NIH Office of the Director in partnership with the NIH Institutes, Centers, and Offices. More information is available at the Common Fund website: https://commonfund.nih.gov.
About the National Institutes of Health (NIH): NIH, the nation's medical research agency, includes 27 Institutes and Centers and is a component of the U.S. Department of Health and Human Services. NIH is the primary federal agency conducting and supporting basic, clinical, and translational medical research, and is investigating the causes, treatments, and cures for both common and rare diseases. For more information about NIH and its programs, visit www.nih.gov.
NIH…Turning Discovery Into Health®