You are here
News Release
Thursday, April 15, 2021
NIH closes enrollment in trial comparing COVID-19 treatment regimens
Head-to-head trial unlikely to show difference between regimens.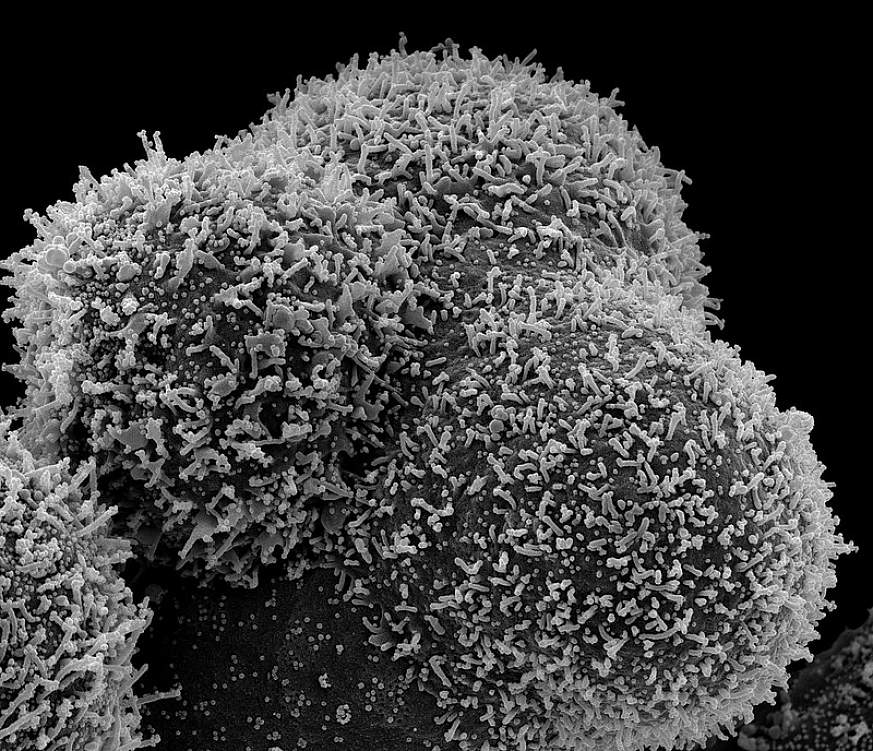 NIAID
The National Institute of Allergy and Infectious Diseases (NIAID), part of the National Institutes of Health, today announced that the fourth iteration of the Adaptive COVID-19 Treatment Trial (ACTT-4) has closed to enrollment because the study met pre-defined futility criteria indicating that neither treatment regimen studied is likely significantly better than the other. The NIAID-sponsored trial aimed to determine which of two drug combinations—baricitinib plus remdesivir or dexamethasone plus remdesivir — was more effective at preventing adults hospitalized with COVID-19 on supplemental oxygen from progressing to requiring mechanical ventilation or death, among other outcomes.
An independent data and safety monitoring board (DSMB) overseeing the trial met on March 30, 2021 to perform a planned interim efficacy analysis. The DSMB found that neither treatment regimen was significantly better than the other. The trial continued enrollment and the DSMB met again on April 13, 2021 for a pre-planned review for futility. The DSMB determined that it is unlikely that the study will show a significant difference between these two arms even if the trial continued to full enrollment of 1,500 participants. As such, NIAID closed enrollment on April 13, 2021 with just more than 1,000 participants. The DSMB determined there are no safety issues with either treatment regimen. The trial will remain blinded and investigators will continue monitoring and follow up of those currently on study treatment per protocol.
Participants in ACTT-4 were assigned at random to one of two treatment arms of equal size. One group received intravenous (IV) remdesivir, IV dexamethasone, and oral placebo tablets (to mimic baricitinib). The second group received IV remdesivir, baricitinib tablets, and an IV placebo (to mimic dexamethasone). The trial is double-blind, meaning investigators and participants do not know who received dexamethasone and who received baricitinib. Investigators assess participants' clinical status daily using an 8-point ordinal scale ranging from a return to baseline pre-COVID-19 status and not hospitalized, to death.
The trial primarily aims to evaluate the difference in the proportion of participants surviving without requiring invasive mechanical ventilation between the two treatment arms. The trial also aims to compare the overall clinical status at day 15 in each group by comparing differences in the distribution of the 8-point ordinal scale in each group. 
Remdesivir (also known as Veklury) is an antiviral administered intravenously developed Gilead Sciences, Inc., of Foster City, California and is approved by the U.S. Food and Drug Administration (FDA) for the treatment of COVID-19 in hospitalized patients aged 12 years and older. Baricitinib (brand name Olumiant) is a modulator of inflammation administered in an oral tablet that was discovered by Incyte and licensed to Eli Lilly and Company based in Indianapolis. The FDA granted Emergency Use Authorization (EUA) for baricitinib in combination with remdesivir to treat suspected or laboratory confirmed COVID-19 in hospitalized patients aged 2 years and older who require supplemental oxygen, invasive mechanical ventilation, or extracorporeal membrane oxygenation. Baricitinib also is being studied in combination with standard of care therapies, including corticosteroids. Dexamethasone is a corticosteroid administered intravenously that is available as a generic drug. It has been recommended by the NIH Treatment Guidelines Panel for use in people hospitalized with COVID-19 who require supplemental oxygen based on evidence from clinical trials showing it can improve survival in this population.
A more detailed report on trial results is forthcoming. For more information about the trial, please visit clinicaltrials.gov and search identifier NCT04640168.
NIAID conducts and supports research—at NIH, throughout the United States, and worldwide—to study the causes of infectious and immune-mediated diseases, and to develop better means of preventing, diagnosing and treating these illnesses. News releases, fact sheets and other NIAID-related materials are available on the NIAID website. 
About the National Institutes of Health (NIH): NIH, the nation's medical research agency, includes 27 Institutes and Centers and is a component of the U.S. Department of Health and Human Services. NIH is the primary federal agency conducting and supporting basic, clinical, and translational medical research, and is investigating the causes, treatments, and cures for both common and rare diseases. For more information about NIH and its programs, visit www.nih.gov.
NIH…Turning Discovery Into Health®