You are here
Media Advisory
Friday, March 31, 2017
NIH designates $42.7 million for food allergy research consortium
Consortium will continue seeking food allergy treatment strategies over next seven years.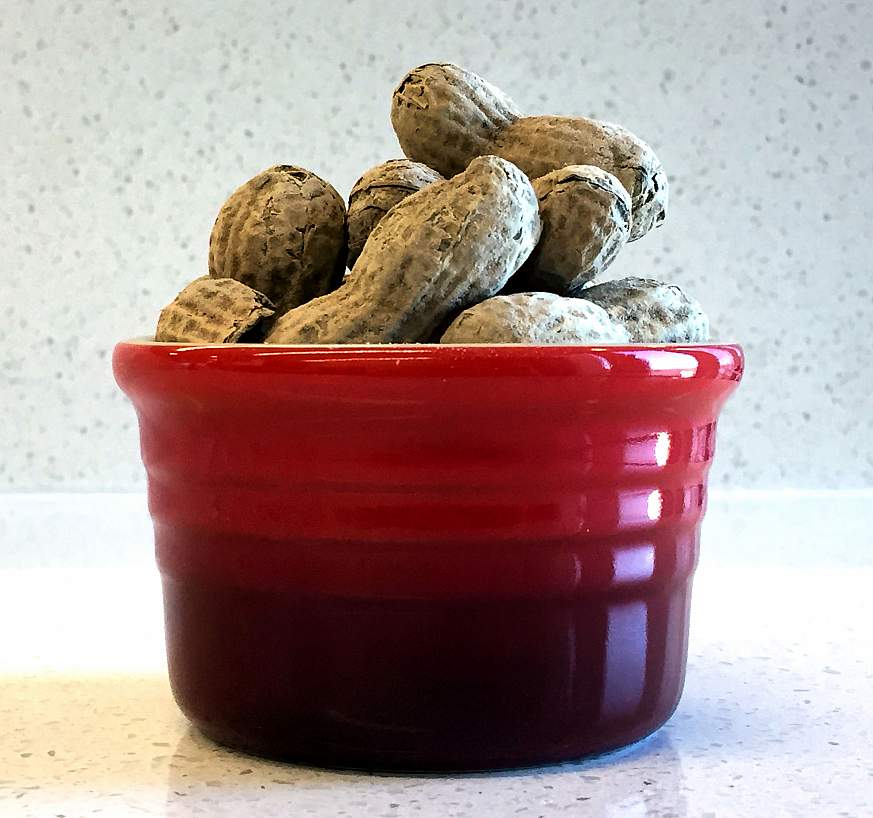 NIAID
The National Institutes of Health intends to award $42.7 million over seven years to the Consortium of Food Allergy Research (CoFAR) so it may continue evaluating new approaches to treat food allergy. Established in 2005, the CoFAR has been continuously funded by the National Institute of Allergy and Infectious Diseases (NIAID), part of NIH. The first year of funding has been awarded, and awards will be made in subsequent years based on the availability of funds.
An estimated 4 percent of adults and 5 percent of children in the United States have food allergy, a condition in which the immune system reacts abnormally to a component of a food. Allergic symptoms can range from mild reactions, such as hives or stomach cramps, to severe and life-threatening anaphylaxis, characterized by swelling of the larynx, difficulty breathing, and fainting from low blood pressure. The prevalence of food allergy is rising without a known cause, and no U.S. Food and Drug Administration-approved treatment for food allergy is yet available. 
To address this problem, CoFAR scientists are working to develop immunotherapy approaches to treat food allergy. Immunotherapy involves exposing the immune system to an allergen in a controlled way to eventually reduce immediate allergic symptoms and ultimately bring about long-term relief. This technique can take many forms, and the CoFAR is investigating different approaches.
Among its accomplishments to date, the CoFAR has demonstrated the clinical benefit of egg oral immunotherapy for treating egg allergy and has identified the most promising routes, doses and durations of egg and peanut immunotherapy for further study. In addition, the CoFAR has identified genes associated with an increased risk for peanut allergy among Americans of European descent. 
Leading the CoFAR is Robert A. Wood, M.D., of Johns Hopkins University School of Medicine, Baltimore, with A. Wesley Burks, M.D., of the UNC School of Medicine, Chapel Hill, and Marsha Wills-Karp, Ph.D., of Johns Hopkins University, Baltimore. 
Where
The locations and principal investigators of the seven CoFAR clinical sites are:
Johns Hopkins University School of Medicine (Robert A. Wood, M.D.)
Massachusetts General Hospital, Boston (Wayne G. Shreffler, M.D., Ph.D.)
Mount Sinai Medical Center, New York (Scott H. Sicherer, M.D.)
National Jewish Health, Denver (Donald Y.M. Leung, M.D., Ph.D.)
Stanford University, Stanford, California (R. Sharon Chinthrajah, M.D.)
University of Arkansas for Medical Sciences, Little Rock (Stacie M. Jones, M.D.)
University of North Carolina, Chapel Hill (A. Wesley Burks, M.D.)
RHO, Inc., of Chapel Hill is serving as the statistical and clinical coordinating center. 
Who
Marshall Plaut, M.D., chief of the Food Allergy, Atopic Dermatitis, and Allergic Mechanisms Section in the NIAID Division of Allergy, Immunology and Transplantation, is available for interviews. 
NIAID conducts and supports research — at NIH, throughout the United States, and worldwide — to study the causes of infectious and immune-mediated diseases, and to develop better means of preventing, diagnosing and treating these illnesses. News releases, fact sheets and other NIAID-related materials are available on the NIAID website. 
About the National Institutes of Health (NIH): NIH, the nation's medical research agency, includes 27 Institutes and Centers and is a component of the U.S. Department of Health and Human Services. NIH is the primary federal agency conducting and supporting basic, clinical, and translational medical research, and is investigating the causes, treatments, and cures for both common and rare diseases. For more information about NIH and its programs, visit www.nih.gov.
NIH…Turning Discovery Into Health®