You are here
News Release
Thursday, May 26, 2016
NIH funds biobank to support Precision Medicine Initiative Cohort Program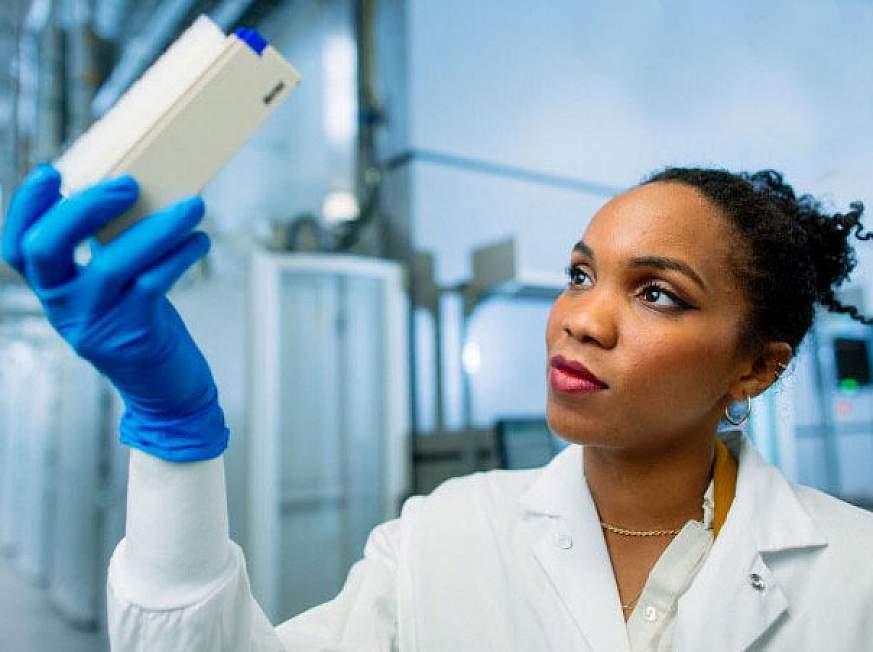 Mayo Clinic
As part of President Obama's Precision Medicine Initiative (PMI), the National Institutes of Health will award $142 million over five years to the Mayo Clinic, Rochester, Minnesota, to establish the world's largest research-cohort biobank for the PMI Cohort Program, a longitudinal research study which aims to enroll 1 million or more U.S. participants to advance precision medicine. The award will support the collection, storage and distribution for research use of biological samples known as biospecimens. Laboratory analyses of the biospecimens, including chemical and genetic tests, will be a key component of the core PMI Cohort Program data set. These data, combined with other information provided by volunteers such as lifestyle and health questionnaires, medication history, electronic health records, physical exams, and environmental exposures and real time physiology tracked through mobile health technologies, will help researchers study individual differences in health and disease. 
"This range of information at the scale of 1 million people will be an unprecedented resource for researchers working to understand all the factors that influence health and disease," said NIH Director Francis S. Collins, M.D., Ph.D. "The more we understand about individual differences, the better able we will be to tailor the prevention and treatment of illness."
The Mayo Clinic will provide the infrastructure to store, analyze and make available to researchers more than 35 million biospecimens and associated data using state-of-the-art laboratory automation and robotics for efficient processing and retrieval. Biobank staff will follow a detailed set of policies to safeguard the collection against contamination or loss and to protect participant confidentiality. Additionally, the Mayo Clinic Florida Biospecimen Accessioning and Processing Core laboratory site will provide sample storage for 20-25 percent (8-10 million samples) of the collection, in order to protect the national resource from a localized natural disaster.
Stephen N. Thibodeau, Ph.D., co-director of the Mayo Clinic Center for Individualized Medicine Biorepositories Program, and Mine Cicek, Ph.D., director of the Mayo Clinic Biospecimen Accessioning and Processing Core Laboratory, will oversee the biobank. Dr. Thibodeau also will serve on the PMI Cohort Program Steering Committee to help guide the program's plans and activities.
"This is an extraordinary opportunity for Mayo Clinic to participate with NIH and share our expertise in such an important national research initiative," says Dr. Thibodeau. "We are delighted that our state-of-the-art facilities will serve as an active, vital research resource for the 1 million participant biospecimen collection. The Mayo Clinic Center for Individualized Medicine is committed to embracing the potential of precision medicine to improve healthcare."
Later this summer, NIH will announce funding awards for the PMI Cohort Program Coordinating Center, Participant Technologies Center and Healthcare Provider Organization Enrollment Centers, in preparation for the program's main launch later in 2016.
Those interested in learning more may visit the NIH's PMI Cohort Program website.
About the National Institutes of Health (NIH): NIH, the nation's medical research agency, includes 27 Institutes and Centers and is a component of the U.S. Department of Health and Human Services. NIH is the primary federal agency conducting and supporting basic, clinical, and translational medical research, and is investigating the causes, treatments, and cures for both common and rare diseases. For more information about NIH and its programs, visit www.nih.gov.
NIH…Turning Discovery Into Health®