You are here
Media Advisory
Thursday, October 8, 2020
NIH to launch the Serological Sciences Network for COVID-19, announce grant and contract awardees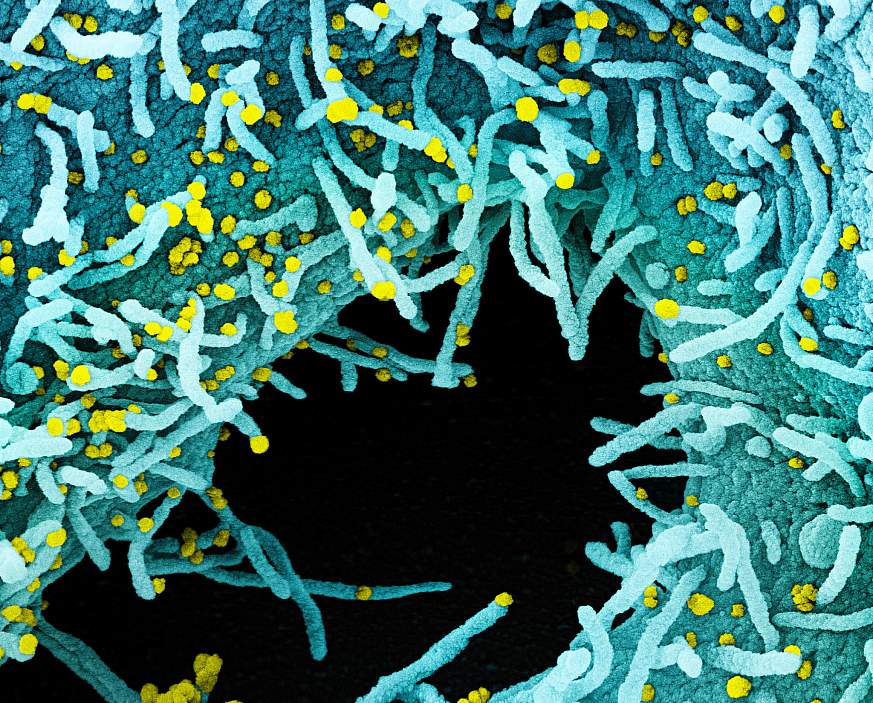 NIAID
What
The National Cancer Institute (NCI) has launched the Serological Sciences Network for COVID-19 (SeroNet), an initiative aimed at quickly increasing the nation's antibody testing capacity and engaging the U.S. research community to understand the immune response to COVID-19. NCI is part of the National Institutes of Health.
SeroNet will engage more than 25 of the nation's top academic, government and private sector biomedical research institutions to study the immune response to COVID-19 to speed delivery of testing, treatments and vaccine development for combat the pandemic.
As part of the Paycheck Protection Program and Health Care Enhancement Act, Congress authorized $306 million for NCI to develop, validate, improve, and implement serological testing and associated technologies. SeroNet is the largest of NCI's serological science initiatives funded by the COVID-19 emergency appropriation, accounting for more than half of the allocation.
Who
Available for interviews:
Douglas R. Lowy, M.D., NCI Principal Deputy Director, NCI
Dinah S. Singer, Ph.D., Deputy Director, Scientific Strategy and Development, NCI
About the National Cancer Institute (NCI): NCI leads the National Cancer Program and NIH's efforts to dramatically reduce the prevalence of cancer and improve the lives of cancer patients and their families, through research into prevention and cancer biology, the development of new interventions, and the training and mentoring of new researchers. For more information about cancer, please visit the NCI website at cancer.gov or call NCI's contact center, the Cancer Information Service, at 1-800-4-CANCER (1-800-422-6237).
About the National Institutes of Health (NIH): NIH, the nation's medical research agency, includes 27 Institutes and Centers and is a component of the U.S. Department of Health and Human Services. NIH is the primary federal agency conducting and supporting basic, clinical, and translational medical research, and is investigating the causes, treatments, and cures for both common and rare diseases. For more information about NIH and its programs, visit www.nih.gov.
NIH…Turning Discovery Into Health®