You are here
News Release
Thursday, May 4, 2017
NIH launches competition to develop human eye tissue in a dish
3-D Retina Organoid Challenge to spur breakthroughs in treating blinding diseases.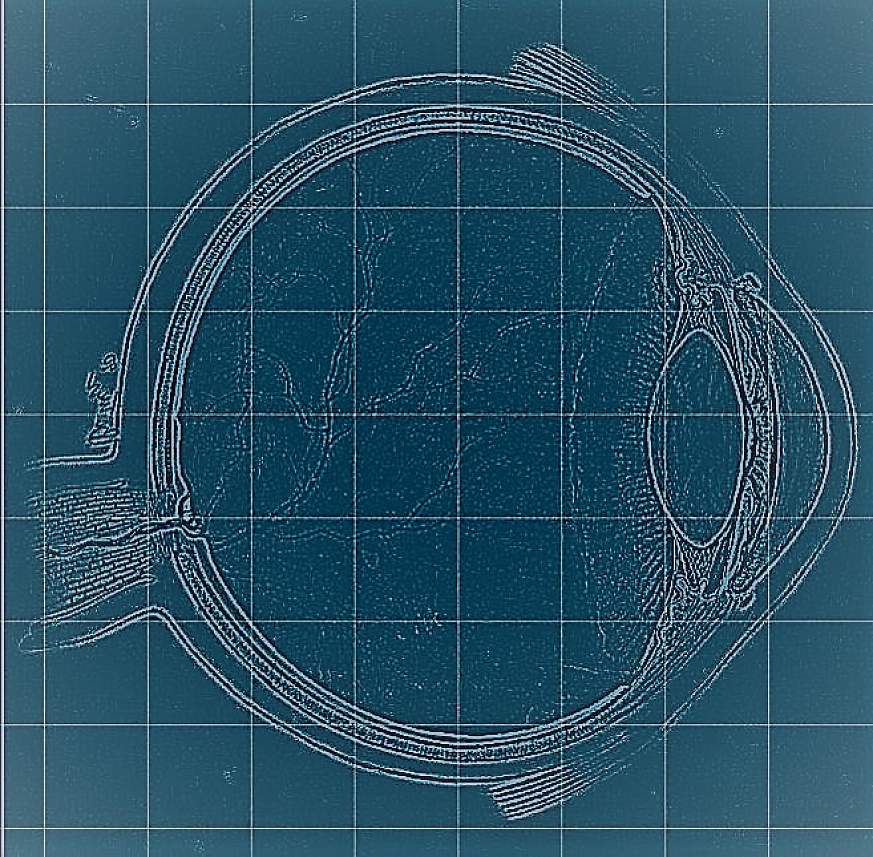 The National Eye Institute (NEI), part of the National Institutes of Health, has opened the first stage of a federal prize competition designed to generate miniature, lab-grown human retinas. The retina is the light- sensitive tissue in the back of the eye. Over the next three years pending availability of funds, NEI plans to offer more than $1 million in prize money to spur development of human retina organoids.
"None of the model systems currently available to researchers match the complex architecture and functionality of the human retina," said NEI Director Paul A. Sieving, M.D., Ph.D. "We are looking for new ideas to create standardized, reproducible 3-D retina organoids that can speed the discovery of treatments for diseases such as age-related macular degeneration and diabetic eye disease, both leading causes of blindness."
Currently, more than 4.2 million people over age 40 in the U.S. are visually impaired or blind, and that number is expected to double by the year 2050. Major visual disorders among Americans have an estimated annual economic burden of more than $35.4 billion.
Research models are more valuable the more closely they mimic human tissue. Researchers hope to use retina organoids to study how retinal cells interact under healthy and diseased conditions, and to test potential therapies.
Stage I: Ideas
The ideation stage of the 3-D Retina Organoid Challenge aims to generate innovative ideas that can later be turned into concrete concepts. Running until August 1, 2017, the total prize purse for the ideation stage is $100,000.
"We're looking for creative insights and application of new technology to unleash the full potential of retinal organoids. Our goal is for researchers to be able to generate or obtain retinal organoids easily so that they can be widely used for understanding diseases and testing drugs," explained Jessica Mazerik, Ph.D., NEI challenge coordinator. "To do this, we are encouraging entries from diverse teams of participants." They may come from vision research, developmental and stem cell biology, tissue engineering, materials science, 3-D bioprinting, and other fields.
Stage I also has a special solver category exclusively for trainees, which includes graduate and undergraduate students, postdoctoral fellows, and medical students. NEI has launched a discussion forum as a teambuilding space.
So far, nine sponsors have joined the challenge to support solvers through grants, access to expertise and discounted reagents, and in-kind testing.
Proposed Stage II: Development
The development stage of the challenge will require demonstration of a functional retina organoid prototype. This stage is planned to launch in fall 2017 and expected to offer $1 million in prize money. 
Full details of the 3-D Retina Organoid Challenge prize competition are available at  https://nei.nih.gov/3DROC.
NEI leads the federal government's research on the visual system and eye diseases. NEI supports basic and clinical science programs to develop sight-saving treatments and address special needs of people with vision loss. For more information, visit https://www.nei.nih.gov. 
About the National Institutes of Health (NIH): NIH, the nation's medical research agency, includes 27 Institutes and Centers and is a component of the U.S. Department of Health and Human Services. NIH is the primary federal agency conducting and supporting basic, clinical, and translational medical research, and is investigating the causes, treatments, and cures for both common and rare diseases. For more information about NIH and its programs, visit www.nih.gov.
NIH…Turning Discovery Into Health®
References
Varma R, Vajaranant TS, Burkemper B, Wu S, Torres M, Hsu C, Choudhury F, McKean-Cowdin R. Visual Impairment and Blindness in Adults in the United StatesDemographic and Geographic Variations From 2015 to 2050. JAMA Ophthalmol.134(7):802-809. doi:10.1001/jamaophthalmol.2016.1284 (2016).
Rein, D. B. et al. The economic burden of major adult visual disorders in the United States. Arch Ophthalmol. 124, 1754-1760. (2006).