You are here
News Release
Tuesday, April 28, 2015
NIH names Dr. Eliseo Pérez-Stable director of the National Institute on Minority Health and Health Disparities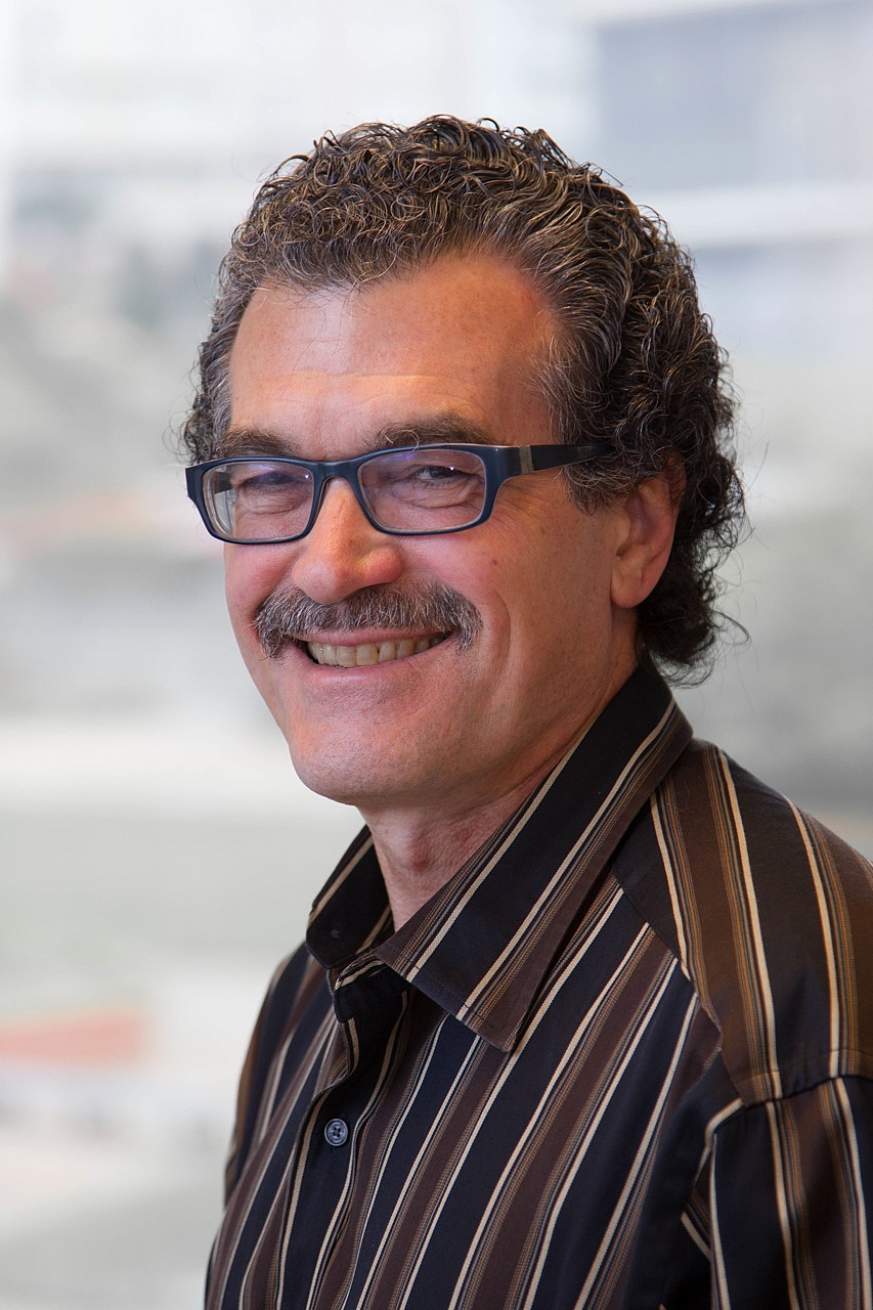 National Institutes of Health Director Francis S. Collins, M.D., Ph.D., announced today the selection of Eliseo J. Pérez-Stable, M.D., as Director of the National Institute on Minority Health and Health Disparities (NIMHD). Dr. Pérez-Stable is expected to join NIH in September.
"Eliseo is a highly respected leader with rich experience in advancing efforts to eliminate health disparities," said Dr. Collins. "He has the passion and vision to guide the NIMHD research agenda in this critically important area."
As NIMHD director, Dr. Pérez-Stable will oversee the institute's $270 million budget to conduct and support research, training, research capacity and infrastructure development, public education and information dissemination programs to improve minority health and reduce health disparities. NIMHD is the lead organization at the NIH for planning, reviewing, coordinating and evaluating minority health and health disparities research activities conducted by the NIH institutes and centers.
Dr. Pérez-Stable comes to NIH from the University of California San Francisco (UCSF) where he is a professor of medicine, chief of the Division of General Internal Medicine and director of the Center for Aging in Diverse Communities. The center works to alleviate health disparities with a focus on improving health care for aging minority populations and to diversify the scientific workforce addressing these issues. He is also director of the UCSF Medical Effectiveness Research Center for Diverse Populations, which is addressing issues for African Americans, Asians and Latinos in the areas of cancer, cardiovascular disease and reproductive health. Dr. Pérez-Stable's personal research interest is in improving the health of poor and minority patients, reducing health risks such as smoking in minority populations and improving cross-cultural communication skills among health care professionals.
"I would like to recognize and thank NIMHD Acting Director Yvonne T. Maddox, Ph.D., for her exemplary and dedicated service of leading the NIMHD efforts over the last year," said Dr. Collins. "Yvonne will be taking her incredible leadership skills to become Vice President for Research at the Uniformed Services University of the Health Sciences."
NIMHD is one of 27 institutes and centers of the NIH. It leads scientific research to improve minority health and eliminate health disparities by conducting and supporting research; planning, reviewing, coordinating, and evaluating all minority health and health disparities research at NIH; promoting and supporting the training of a diverse research workforce; translating and disseminating research information; and fostering collaborations and partnerships. For more information about NIMHD, visit http://www.nimhd.nih.gov.
The Office of the Director, the central office at NIH, is responsible for setting policy for NIH, which includes 27 Institutes and Centers. This involves planning, managing, and coordinating the programs and activities of all NIH components. The Office of the Director also includes program offices which are responsible for stimulating specific areas of research throughout NIH. Additional information is available at http://www.nih.gov/icd/od.
About the National Institutes of Health (NIH): NIH, the nation's medical research agency, includes 27 Institutes and Centers and is a component of the U.S. Department of Health and Human Services. NIH is the primary federal agency conducting and supporting basic, clinical, and translational medical research, and is investigating the causes, treatments, and cures for both common and rare diseases. For more information about NIH and its programs, visit www.nih.gov.
NIH…Turning Discovery Into Health®