You are here
Media Advisory
Tuesday, February 16, 2016
NIH Rare Disease Day event, on Leap Day (Feb. 29), will feature patients' voices and international collaboration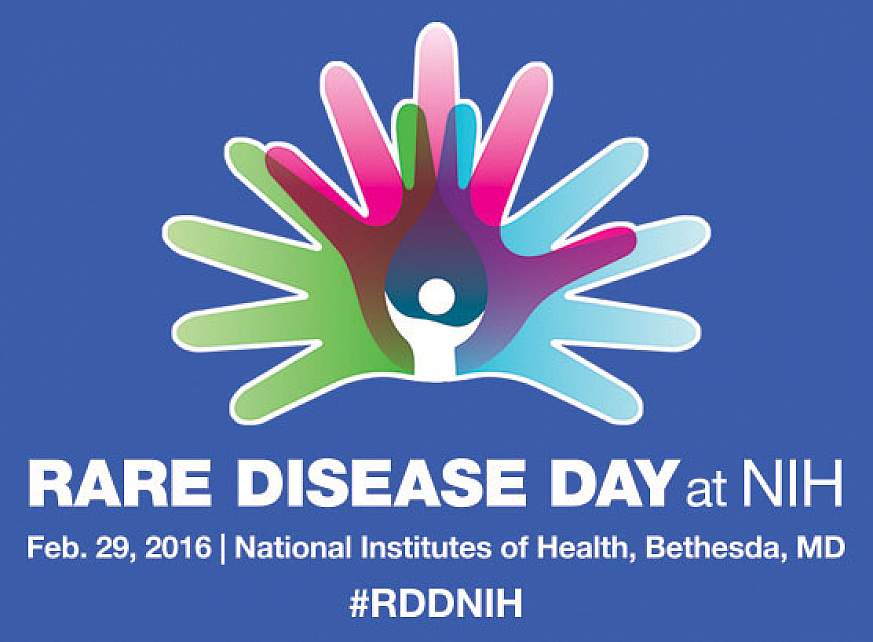 Why/What
On Feb. 29, NIH will host a Rare Disease Day event to raise awareness about rare diseases, the people they affect and current research collaborations. An estimated 25 million people in the United States have rare diseases. The event will feature presentations, posters, exhibits, an art show and tours of the NIH Clinical Center – a hospital at which researchers are studying nearly 600 rare diseases in partnership with over 15,000 patients. Admission is free and open to the public.
Agenda: http://bit.ly/1JYUEQ3
Registration: http://bit.ly/1X45Z3d
Watch the event live: https://videocast.nih.gov
Learn more: https://ncats.nih.gov/rdd
When/Where
February, 29, 2016
8:30 a.m. – 3:30 p.m.
NIH Clinical Center (Building 10) Masur Auditorium, 10 Center Dr., Bethesda, Maryland
Who
The event is hosted by the National Center for Advancing Translational Sciences and the NIH Clinical Center. Partner organizations include the U.S. Food and Drug Administration, National Organization for Rare Disorders, Genetic Alliance, Global Genes, Everylife Foundation for Rare Diseases, and Uplifting Athletes.
Speakers will include
Congressman Leonard Lance, (NJ-07), co-chair of the Rare Disease Caucus
NIH Director Francis S. Collins, M.D., Ph.D.
NCATS Director Christopher P. Austin, M.D.
NIH Clinical Center Director John I. Gallin, M.D.
Patients will be available to tell their rare disease stories.
Press
Members of the media should use contacts above for more information and to discuss interview, filming and photography opportunities.
The National Center for Advancing Translational Sciences is a distinctly different entity in the research ecosystem. Rather than targeting a particular disease or fundamental science, NCATS focuses on what is common across diseases and the translational process. The Center emphasizes innovation and deliverables, relying on the power of data and new technologies to develop, demonstrate and disseminate improvements in translational science that bring about tangible improvements in human health. For more information, visit https://ncats.nih.gov.
The NIH Clinical Center is the clinical research hospital for the National Institutes of Health. Through clinical research, clinician-investigators translate laboratory discoveries into better treatments, therapies and interventions to improve the nation's health. More information: http://clinicalcenter.nih.gov
About the National Institutes of Health (NIH): NIH, the nation's medical research agency, includes 27 Institutes and Centers and is a component of the U.S. Department of Health and Human Services. NIH is the primary federal agency conducting and supporting basic, clinical, and translational medical research, and is investigating the causes, treatments, and cures for both common and rare diseases. For more information about NIH and its programs, visit www.nih.gov.
NIH…Turning Discovery Into Health®