You are here
News Release
Wednesday, April 23, 2014
NIH scientist to receive Ross Prize in Molecular Medicine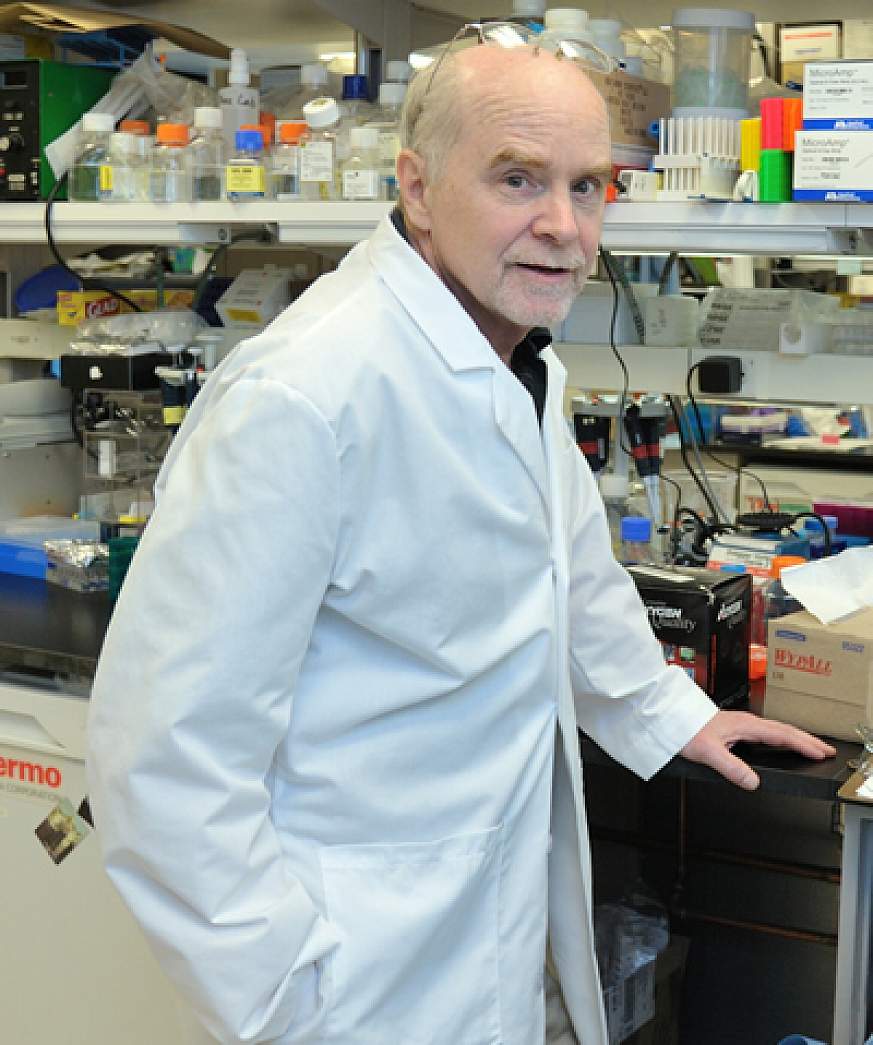 John J. O'Shea, M.D., scientific director at the National Institute of Arthritis and Musculoskeletal and Skin Diseases (NIAMS), has been named the 2014 recipient of the Ross Prize in Molecular Medicine, conferred by the Feinstein Institute's peer-reviewed, open-access journal Molecular Medicine. The award will be given on June 9 at the New York Academy of Sciences in Manhattan, followed by scientific presentations by Dr. O'Shea and other prominent researchers. NIAMS is part of the National Institutes of Health.
The award, which includes a $50,000 prize from Feinstein Institute board members Robin and Jack Ross, is bestowed upon an active investigator who has produced innovative, paradigm-shifting research that is worthy of significant and broad attention in the field of molecular medicine.
"John's scientific achievements in molecular immunology have been transformative. His work exemplifies the bridge between basic research and clinical practice. We are very proud of John and congratulate him on this honor," said NIAMS Director Stephen I. Katz, M.D., Ph.D. 
Dr. O'Shea has been a physician and immunologist at NIH for 33 years. He has made fundamental discoveries related to the signaling of cytokines, molecules that are critical for the development and functioning of the immune system. His research also has focused on the molecular cause of primary immunodeficiencies, inherited conditions in which immune function is impaired, and the genetic basis of autoinflammatory disorders, conditions in which the body attacks its own tissues. He was awarded a U.S. patent for his work on Janus family kinase inhibitors as a new class of immunosuppressive drugs. Dr. O'Shea developed a Cooperative Research and Development Agreement with the pharmaceutical company Pfizer, which generated one such compound that is approved for the treatment of rheumatoid arthritis. 
Dr. O'Shea graduated Phi Beta Kappa from St. Lawrence University, Canton, N.Y., and he received an M.D. from the University of Cincinnati. After completing his residency in internal medicine at the State University of New York Upstate Medical University, Syracuse, he received subspecialty training in allergy and immunology at NIH. He was appointed chief of the NIAMS Molecular Immunology and Inflammation Branch in 2002, and became scientific director of the NIAMS Intramural Research Program in 2005. Dr. O'Shea has been the recipient of numerous awards and is a Fellow of the American Association for the Advancement of Science.
The mission of the NIAMS, a part of the U.S. Department of Health and Human Services' National Institutes of Health, is to support research into the causes, treatment and prevention of arthritis and musculoskeletal and skin diseases; the training of basic and clinical scientists to carry out this research; and the dissemination of information on research progress in these diseases. For more information about the NIAMS, call the information clearinghouse at (301) 495-4484 or (877) 22-NIAMS (free call) or visit the NIAMS website at http://www.niams.nih.gov.
About the National Institutes of Health (NIH): NIH, the nation's medical research agency, includes 27 Institutes and Centers and is a component of the U.S. Department of Health and Human Services. NIH is the primary federal agency conducting and supporting basic, clinical, and translational medical research, and is investigating the causes, treatments, and cures for both common and rare diseases. For more information about NIH and its programs, visit www.nih.gov.
NIH…Turning Discovery Into Health®