You are here
News Release
Friday, July 24, 2020
NIH selects Dr. Michael Chiang as director of the National Eye Institute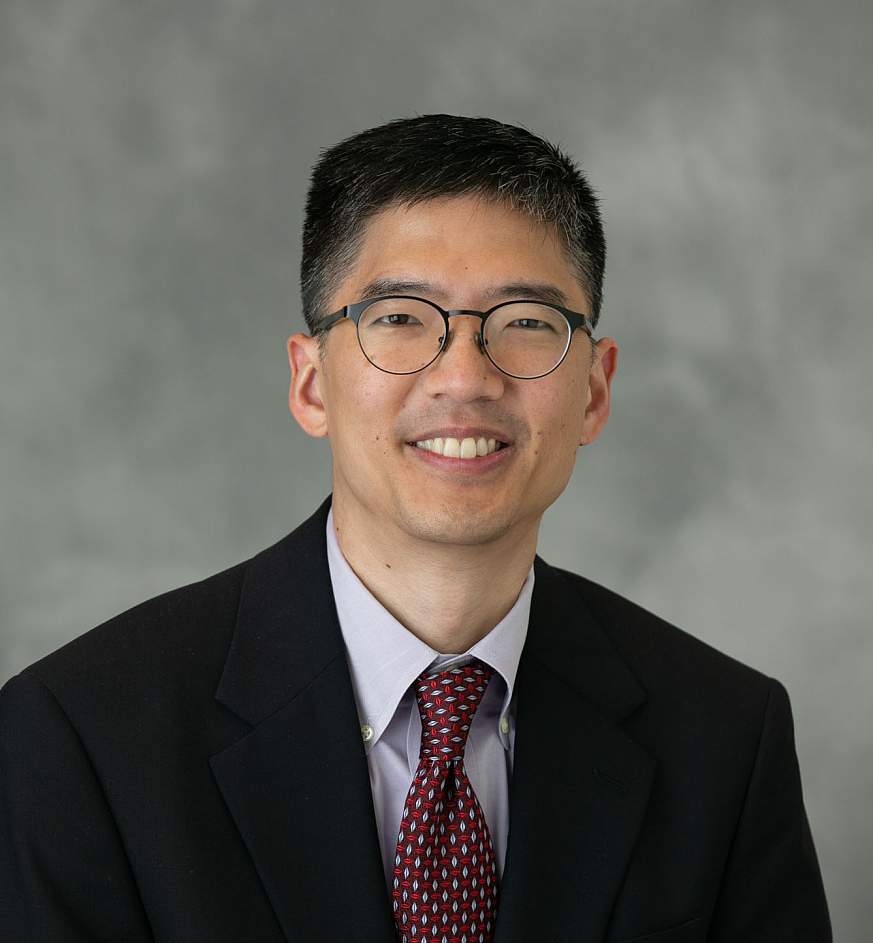 National Institutes of Health Director Francis S. Collins, M.D., Ph.D., has chosen Michael F. Chiang, M.D., as director of NIH's National Eye Institute (NEI). A practicing ophthalmologist, Dr. Chiang is currently the Knowles Professor of Ophthalmology & Medical Informatics and Clinical Epidemiology at Oregon Health & Science University (OHSU), Portland, and is associate director of the OHSU Casey Eye Institute. He is expected to begin his new role as the NEI director in late 2020. NEI conducts and supports research and training into blinding eye diseases, visual disorders, mechanisms of visual function, preservation of sight and the special health problems and requirements of the visually impaired.
"Dr. Chiang brings extensive experience as a clinician, researcher and educator to NIH. His work in biomedical informatics and telehealth research are particularly important for the future of vision research," said Dr. Collins. "I look forward to having him join the NIH leadership team later this year. I also want to recognize Santa J. Tumminia, Ph.D., for her dedicated leadership in serving as the acting director of NEI since October 2019."
As director, Dr. Chiang will oversee NEI's annual budget of nearly $824 million, the large majority of which supports vision research through approximately 1,600 research grants and training awards made to scientists at more than 250 medical centers, universities and other institutions across the country and around the world. NEI research leads to sight-saving treatments, reduces visual impairment and blindness and improves the quality of life for people of all ages. The institute also conducts laboratory and patient-oriented research at its own facilities on the NIH campus in Bethesda, Maryland.
Dr. Chiang's own research involves telemedicine and artificial intelligence for diagnosis of retinopathy of prematurity and other ophthalmic diseases, implementation and evaluation of electronic health record systems, modeling of clinical workflow and data analytics. He has been a principal investigator on multiple NIH grants since 2003, and he and his research group have published more than 200 peer-reviewed journal papers. Dr. Chiang's clinical practice focuses on pediatric ophthalmology and adult strabismus.
Dr. Chiang has mentored over 50 postdoctoral fellows, medical students and graduate students. He co-directs an OHSU-wide, NIH-funded vision science training program for pre-doctoral and post-doctoral students, and co-directs an NIH-funded, mentored clinician-scientist program in ophthalmology.
Dr. Chiang is past chair of the American Academy of Ophthalmology (AAO) Medical Information Technology Committee and has served as an at-large member of the AAO Board of Trustees. He is a member of the AAO IRIS (Intelligent Research in Sight) Registry Executive Committee and chair of the AAO IRIS Registry Data Analytics Committee. He serves as Associate Editor for the Journal of the American Medical Informatics Association and has served as an Associate Editor for the Journal of the American Association for Pediatric Ophthalmology & Strabismus. He serves on the editorial boards for the journals Ophthalmology, Asia-Pacific Journal of Ophthalmology and EyeNet.
Dr. Chiang earned his bachelor's in electrical engineering and biology from Stanford University, Stanford, California; his master's degree in biomedical informatics from Columbia University College of Physicians and Surgeons, New York City; and his M.D. and master's in medical science from Harvard Medical School and Harvard-MIT Division of Health Sciences and Technology, Boston.
About the National Eye Institute (NEI): NEI leads the federal government's research on the visual system and eye diseases. NEI supports basic and clinical science programs to develop sight-saving treatments and address special needs of people with vision loss. For more information, visit https://www.nei.nih.gov.  
About the National Institutes of Health (NIH): NIH, the nation's medical research agency, includes 27 Institutes and Centers and is a component of the U.S. Department of Health and Human Services. NIH is the primary federal agency conducting and supporting basic, clinical, and translational medical research, and is investigating the causes, treatments, and cures for both common and rare diseases. For more information about NIH and its programs, visit www.nih.gov.
NIH…Turning Discovery Into Health®