You are here
News Release
Wednesday, May 8, 2013
NIH statement on Asthma Awareness Month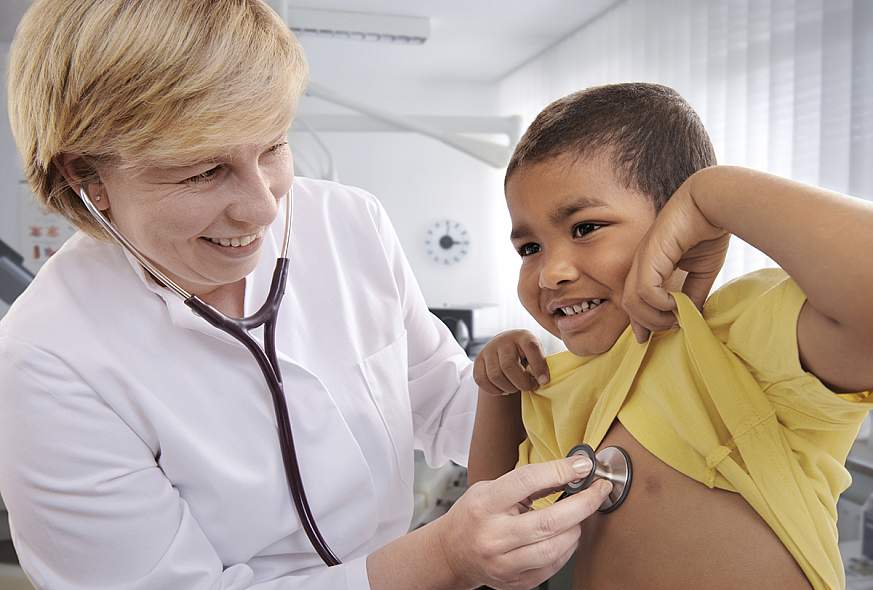 For Asthma Awareness Month 2013, the National Institutes of Health stands with the international community to renew our dedication to improving the quality of life for the estimated 300 million people living with asthma worldwide. To most effectively manage asthma, we need to address the disproportionate impact of the disease on minorities and families at or below the poverty line. NIH is committed to reducing asthma disparities and improving asthma control for all who live with the disease.
The National Heart, Lung, and Blood Institute (NHLBI); National Institute of Allergy and Infectious Diseases (NIAID); Eunice Kennedy Shriver National Institute of Child Health and Human Development (NICHD); and National Institute of Environmental Health Sciences (NIEHS) are the lead NIH institutes that support the research to understand the causes and progression of asthma and optimal treatment. Since the 2012 release of the Coordinated Federal Action Plan to Reduce Racial and Ethnic Asthma Disparitie, we have worked alongside our partner federal agencies to implement the plan's recommendations. Our institutes may support different aspects of asthma research, but we are united in our goal to reduce the burden of asthma on low-income and minority families, especially children.
Ongoing efforts include:
NHLBI's clinical research network is examining different responses to asthma medications among African-Americans. The recently launched Consortium on Asthma among African-ancestry Populations in the Americas is developing a powerful gene chip to identify genes driving asthma disparities in this understudied population.
NIAID's Inner-City Asthma Consortium designs and implements immune-based therapies for asthma and conducts studies to define and treat the disease in inner-city children. ICAC is the third consecutive inner-city asthma research program funded by NIAID since 1991.
NIEHS and its partners continue to reduce children's asthma rates in New Orleans and surrounding parishes that were severely impacted by Hurricane Katrina in 2005. By offering NIH-funded, evidence-based asthma interventions to children and caretakers, the Head-Off Environmental Asthma in Louisiana study has improved asthma symptoms and conditions in children.
NICHD and its partners are exploring how asthma develops in the earliest stages of life — from conception to 2 years of age — with the hope of implementing strategies to prevent asthma before it begins.
These studies represent only a small portion of NIH efforts to reduce the global burden of asthma for all socioeconomic groups, and we acknowledge all those who help make this work possible. We commend all NIH staff and NIH-supported investigators who continue to make significant progress in asthma research. We also express our gratitude to all the volunteers who have participated in NIH-sponsored asthma clinical studies, as well as to those organizations that provide support and guidance for everyone affected by the disease. Together, we can achieve our shared mission to develop effective strategies for the diagnosis, management and, ultimately, prevention of asthma.
Part of the National Institutes of Health, the National Heart, Lung, and Blood Institute (NHLBI) plans, conducts, and supports research related to the causes, prevention, diagnosis, and treatment of heart, blood vessel, lung, and blood diseases; and sleep disorders. The Institute also administers national health education campaigns on women and heart disease, healthy weight for children, and other topics. NHLBI press releases and other materials are available online at http://www.nhlbi.nih.gov.
NIAID conducts and supports research — at NIH, throughout the United States, and worldwide — to study the causes of infectious and immune-mediated diseases, and to develop better means of preventing, diagnosing and treating these illnesses. News releases, fact sheets and other NIAID-related materials are available on the NIAID Web site at http://www.niaid.nih.gov.
The NIEHS supports research to understand the effects of the environment on human health and is part of NIH. For more information on environmental health topics, visit http://www.niehs.nih.gov. Subscribe to one or more of the NIEHS news lists to stay current on NIEHS news, press releases, grant opportunities, training, events, and publications.
About the Eunice Kennedy Shriver National Institute of Child Health and Human Development (NICHD): The NICHD sponsors research on development, before and after birth; maternal, child, and family health; reproductive biology and population issues; and medical rehabilitation. For more information, visit the Institute's Web site at http://www.nichd.nih.gov. NICHD support was provided through the Best Pharmaceuticals for Children Act program, which seeks to improve pediatric therapeutics through preclinical and clinical drug trials that lead to drug labeling changes.
About the National Institutes of Health (NIH): NIH, the nation's medical research agency, includes 27 Institutes and Centers and is a component of the U.S. Department of Health and Human Services. NIH is the primary federal agency conducting and supporting basic, clinical, and translational medical research, and is investigating the causes, treatments, and cures for both common and rare diseases. For more information about NIH and its programs, visit www.nih.gov.
NIH…Turning Discovery Into Health®