You are here
News Release
Tuesday, December 3, 2013
Pamela M. McInnes named National Center for Advancing Translational Sciences deputy director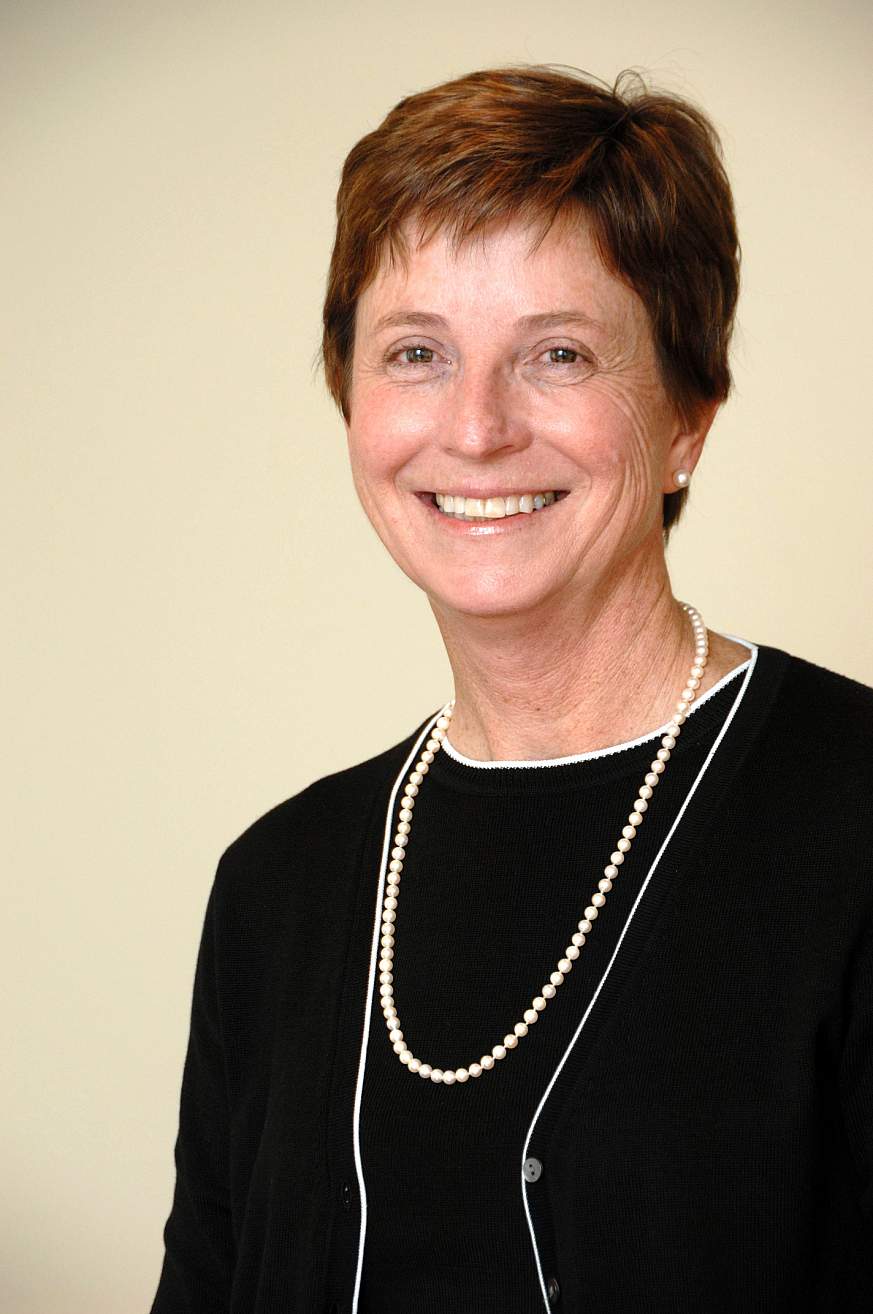 Pamela M. McInnes, D.D.S., has been named deputy director of the National Center for Advancing Translational Sciences (NCATS), part of the National Institutes of Health. McInnes currently serves as director of the Division of Extramural Research at the National Institute of Dental and Craniofacial Research (NIDCR). She will join NCATS in January 2014.
"I am thrilled that Pamela is joining the NCATS leadership team. Her expertise in translational and clinical research coupled with her extensive extramural management experience, and her record of accomplishment in trans-NIH and public-private collaborations, make her an ideal fit as our deputy director," said NCATS Director Christopher P. Austin, M.D. "Her recruitment is a key milestone in our building the NCATS organization into a catalyst for transformational change in translational science, getting new treatments to more patients more quickly."
At NIDCR, McInnes was responsible for all of the institute's extramural research, which ranges from basic through clinical research, including large and complex clinical and population-based trials. She is committed to the rigorous and robust conduct of clinical trials that adhere to the highest standards for human subject protection and data integrity. Her work in translational sciences has led to numerous product development and clinical evaluation programs, and she is involved actively with the broader extramural research community in efforts to reduce morbidity and mortality attributable to a large spectrum of diseases and disorders.
"I am excited to join NCATS, which is uniquely focused on solving translational process problems that aren't a primary focus of disease-oriented programs," McInnes said. "I look forward to collaborating with stakeholders in the government, academia, patient organizations and the private sector to revolutionize the way translational research is conducted nationwide."
Prior to her time at NIDCR, McInnes spent 16 years at the NIH's National Institute of Allergy and Infectious Diseases (NIAID), where she served in many capacities, including deputy director for its Division of Microbiology and Infectious Diseases. In this role, she oversaw extramural research branch programs in infectious diseases and microbiology. She concurrently served as associate director for clinical research and had responsibility for the reorganization and oversight of the complex and diverse Divisional Clinical Research Program. Her work on contract awards to develop recombinant RPA anthrax vaccines and attenuated smallpox vaccines required extensive collaboration and interactions with the Food and Drug Administration, Department of Defense, and Centers for Disease Control and Prevention.
Another of her many accomplishments at NIAID was oversight of the scientific design and programmatic implementation of its Challenge Grant Program. The goal of this initiative was to promote joint ventures between NIH and biotechnology, pharmaceutical and medical device industries to reduce significantly the impact of infectious diseases nationally and worldwide.
The author of more than 40 peer-reviewed articles and five books, McInnes first joined NIH in 1989 as a grants associate for its Office of Extramural Programs in the Office of the Director. Before coming to NIH, she served in academic and consulting roles at the Louisiana State University Medical Center, Shreveport. McInnes earned her D.D.S. and M.S. degrees from the University of the Witwatersrand, in Johannesburg, where she also lectured prior to coming to the United States.
The National Center for Advancing Translational Sciences (NCATS) is a distinctly different entity in the research ecosystem. Rather than targeting a particular disease or fundamental science, NCATS focuses on what is common across diseases and the translational process. The Center emphasizes innovation and deliverables, relying on the power of data and new technologies to develop, demonstrate and disseminate improvements in translational science that bring about tangible improvements in human health. For more information, visit http://www.ncats.nih.gov.
About the National Institutes of Health (NIH): NIH, the nation's medical research agency, includes 27 Institutes and Centers and is a component of the U.S. Department of Health and Human Services. NIH is the primary federal agency conducting and supporting basic, clinical, and translational medical research, and is investigating the causes, treatments, and cures for both common and rare diseases. For more information about NIH and its programs, visit www.nih.gov.
NIH…Turning Discovery Into Health®