You are here
News Release
Tuesday, June 18, 2013
Participants sought for NIH study of adrenal disorder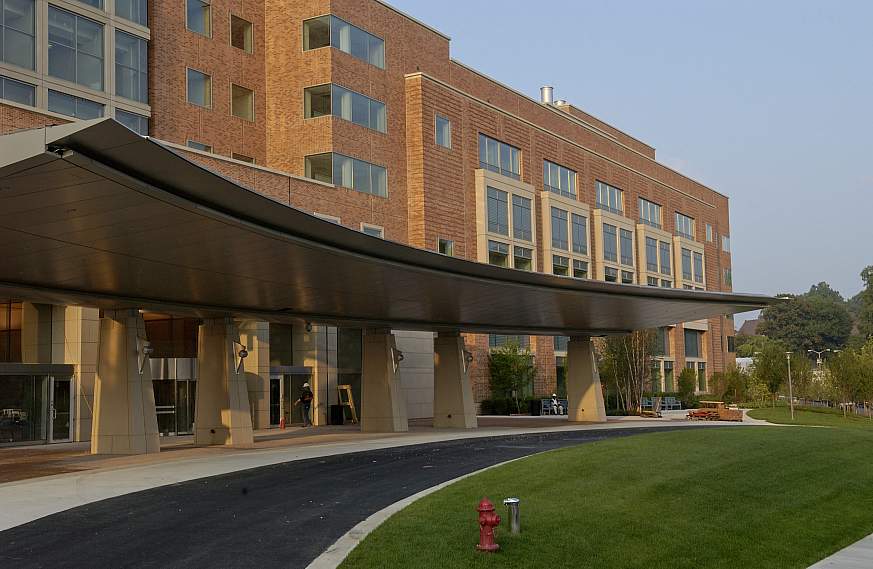 Adults who have congenital adrenal hyperplasia, a disorder of the adrenal glands, may be eligible to take part in a study at the National Institutes of Health on the effectiveness of a new pump which delivers missing adrenal hormones in a manner more closely matching their release by the adrenal glands.
Congenital adrenal hyperplasia affects the adrenal glands. The adrenals rest atop the kidneys and release hormones that regulate the body's response to stress. Individuals with congenital adrenal hyperplasia suffer from high levels of androgen and low cortisol levels. Androgens are hormones that promote muscle development and other masculine traits. Cortisol helps the body adapt to stress, and has such diverse functions as regulating blood pressure, and breaking down proteins, sugar, and fat.
The study is limited to individuals with the form of the disorder known as classic congenital adrenal hyperplasia. Soon after birth, infants with the disorder have such symptoms as lack of appetite, vomiting, lethargy, and salt wasting—elimination of sodium through excessive urination. Treatment for congenital adrenal hyperplasia involves taking pills containing hydrocortisone, a synthetic form of the hormone cortisol, which their bodies fail to produce. The pills deliver a single large dose of the medication, rather than a continuous small dose. Large doses may be required to treat some congenital adrenal hyperplasia symptoms. Too large a dose, however, can lead to abnormal weight gain and obesity, accumulation of fat in liver, diabetes, low bone mass, and bone fractures.
"We hope that the pump represents a new treatment that more closely matches the body's production and release of cortisol, and reduces the current risk of side effects associated with taking a single large dose of medication," said Aikaterini Nella, MD, of the Eunice Kennedy Shriver National Institute of Child Health and Human Development (NICHD), a part of NIH. The researchers will conduct the study at the NIH Clinical Center in Bethesda, Md. Participants may qualify for reimbursement for travel and lodging expenses.
To be eligible, men and women with classic congenital adrenal hyperplasia must be 18 years of age or older, must have high androgen levels, and must be diagnosed with one or more of the following: obesity, fatty liver, increased risk for diabetes, low bone mass, or inability to tolerate cortisol pills.
Individuals may not participate if they are pregnant, breastfeeding, taking inhaled or oral steroids, estrogen-containing birth control pills, or medicines that interact with hydrocortisone. In addition, individuals will be ineligible to participate if they took steroids to treat stress-related hormone deficiency during the last 30 days prior to enrollment in the study.
Study participants will be evaluated free of charge by NIH physicians four times over six months. Each visit at the NIH will last three to five days. Patients will be asked to provide blood and urine samples, and will undergo magnetic resonance imaging scans and other tests. Additional information about the study is available at http://clinicalstudies.info.nih.gov/cgi/wais/bold032001.pl?A_13-CH-0121.html@congenital@adrenal.
Patients interested in participating in the study may contact the NIH Patient Recruitment and Public Liaison Office at 1-(800)-411-1222 or prpl@mail.cc.nih.gov.
The NICHD sponsors research on development, before and after birth; maternal, child, and family health; reproductive biology and population issues; and medical rehabilitation. For more information, visit the Institute's website at http://www.nichd.nih.gov.
About the National Institutes of Health (NIH): NIH, the nation's medical research agency, includes 27 Institutes and Centers and is a component of the U.S. Department of Health and Human Services. NIH is the primary federal agency conducting and supporting basic, clinical, and translational medical research, and is investigating the causes, treatments, and cures for both common and rare diseases. For more information about NIH and its programs, visit www.nih.gov.
NIH…Turning Discovery Into Health®