You are here
News Release
Monday, July 27, 2015
Rwanda's Health Minister to deliver global health lecture at NIH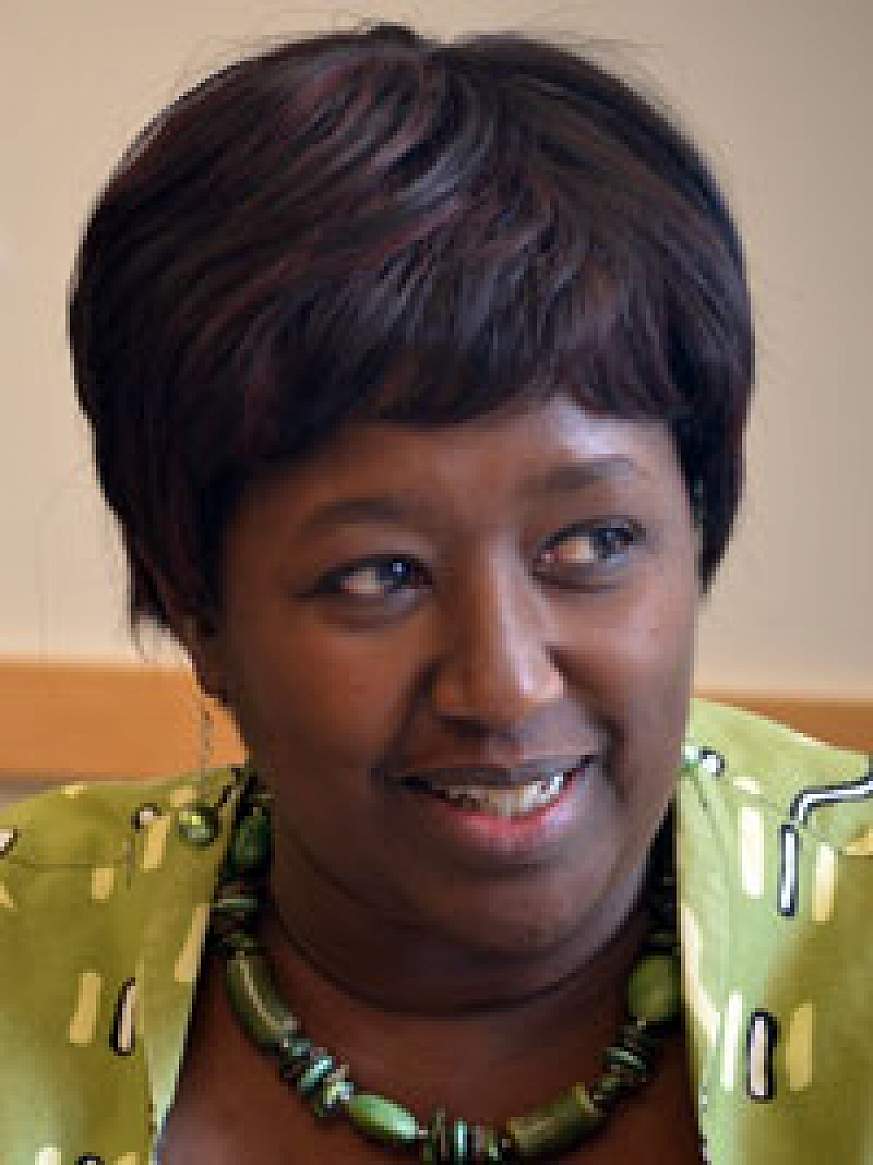 tephanie Novak
Rwanda's Minister of Health, Agnes Binagwaho, M.D., Ph.D., will visit the National Institutes of Health on Wednesday, July 29 to deliver the 2015 David E. Barmes Global Health Lecture. The annual event honors the late Dr. Barmes, a public health dentist and epidemiologist who devoted his career to conducting research to improve health in developing countries.
The presentation, titled "Medical Research and Capacity Building for Development: The Experience of Rwanda," will take place at 11:30 a.m., in Masur Auditorium (Building 10) on the Bethesda campus. NIH Director Dr. Francis S. Collins will provide introductory remarks.
Dr. Binagwaho has spoken frequently about the significant role research has played in improving health in her country. Before becoming minister in 2011, she had served as permanent secretary of health, as executive secretary of Rwanda's National AIDS Control Commission and as a physician in public hospitals for over 15 years. She trained in pediatrics, specialized in emergency neonatology and the treatment of HIV/AIDS, and earned her doctoral degree from the University of Rwanda in 2014. She holds positions in the medical schools at Harvard University and Dartmouth College, where she teaches courses in health equity, HIV/AIDS, information and communication technologies for health, and pediatric care delivery systems.
Rwanda is noted for achieving "remarkable" progress in improving health, according to a recent Lancet Global Health article. "Since 1990, under-5 mortality has decreased by two-thirds and maternal mortality by three-quarters, while life expectancy has nearly doubled," the report stated. "Rwanda has also become a pioneer in tackling cancer and noncommunicable diseases that most low-income countries are only beginning to take on. The health achievements of this country surpass those of its peers and even countries with higher levels of economic development."
Sponsored by the Fogarty International Center and the National Institute of Dental and Craniofacial Research, the lecture is free and open to the public. It will be videocast live and archived at http://www.videocast.nih.gov.
The Fogarty International Center addresses global health challenges through innovative and collaborative research and training programs and supports and advances the NIH mission through international partnerships. For more information, visit http://www.fic.nih.gov.
The National Institute of Dental and Craniofacial Research (NIDCR) is the nation's leading funder of research on oral, dental, and craniofacial health. Visit http://www.nidcr.nih.gov.
About the National Institutes of Health (NIH): NIH, the nation's medical research agency, includes 27 Institutes and Centers and is a component of the U.S. Department of Health and Human Services. NIH is the primary federal agency conducting and supporting basic, clinical, and translational medical research, and is investigating the causes, treatments, and cures for both common and rare diseases. For more information about NIH and its programs, visit www.nih.gov.
NIH…Turning Discovery Into Health®