You are here
News Release
Wednesday, April 15, 2015
Whitescarver steps down as director of NIH's Office of AIDS Research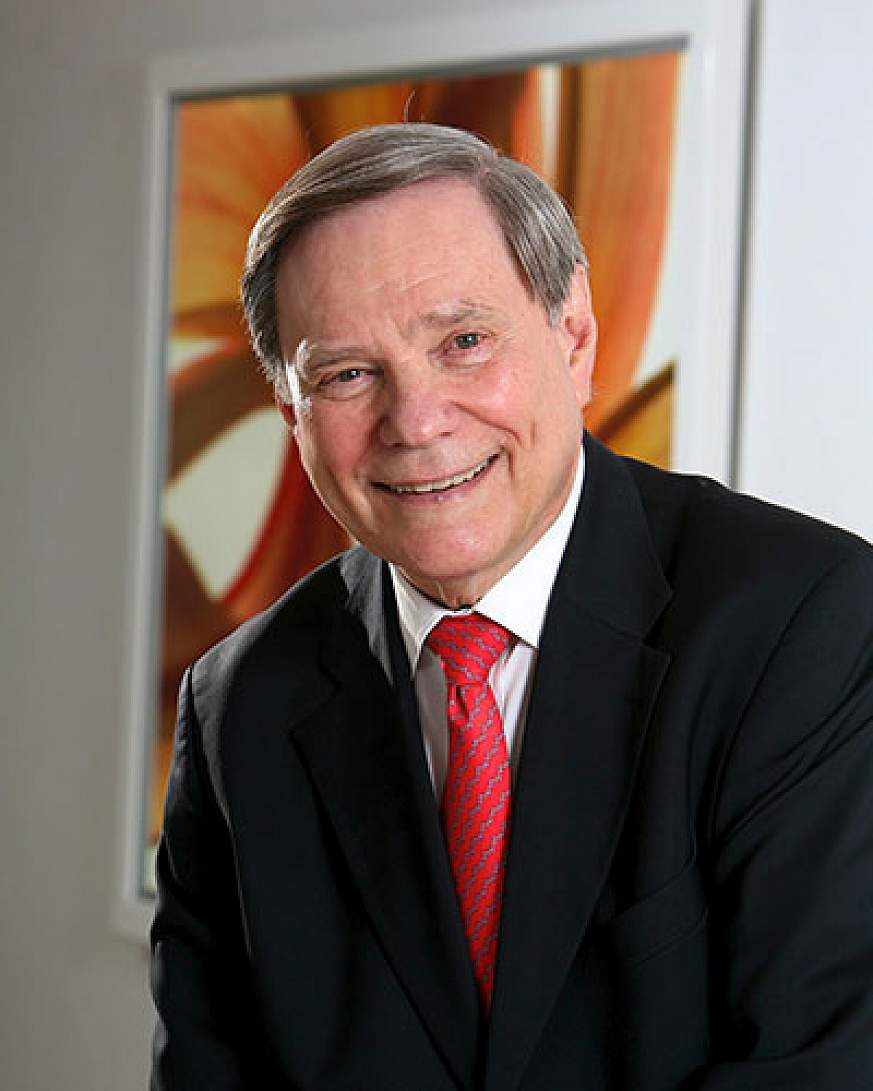 Jack Whitescarver, Ph.D., who has led the Office of AIDS Research (OAR) at the National Institutes of Health since 2000, announced that he will step down from his post, effective July 1, 2015. He also serves as NIH Associate Director for AIDS Research. The NIH will appoint an acting director for the office while it seeks to recruit a new director.
OAR was established by law in 1988 to plan and coordinate the trans-NIH effort in the fight against AIDS to address the complexities of this multi-system, multi-organ disease. Under Whitescarver's leadership, the NIH OAR has developed and supported international research and training collaborations; supported domestic research programs to address HIV in minority populations; and expanded efforts to address HIV in women and girls. Whitescarver has served as the co-chair of the International AIDS Society "Towards a Cure" Initiative and contributed significantly to the effort to expand the NIH research portfolio in this area. Whitescarver has also been a leader in supporting efforts of early stage investigators and research on the co-morbidities that affect HIV-infected individuals. Under his leadership, the NIH investment in AIDS research has continued to produce groundbreaking scientific advances that not only have benefited patients with HIV, but those with other diseases as well. As a result of NIH-funded research, people with HIV/AIDS with access to therapies are living significantly longer lives.
"Jack has dedicated his life's work to supporting research to prevent and treat, and ultimately find a cure for HIV/AIDS. He has been instrumental in identifying the most important scientific priorities across NIH institutes and centers toward this effort," said NIH Director Francis S. Collins, M.D., Ph.D. "While we have made significant strides in HIV/AIDS prevention and treatment, many research challenges remain. But Jack's dedicated efforts have moved us substantially closer to the ultimate goal of ending the AIDS pandemic."
Prior to his service as director of OAR, Whitescarver served as the office's deputy director from 1988 to 2000. In 1977, he became the special assistant to the director of the National Institute of Allergy and Infectious Diseases (NIAID). In that capacity, he was directly involved in the recognition in 1981 of the emergence of a new infectious disease now known as AIDS. He also helped develop the initial federal response for research on AIDS. He left NIH in 1984 to work at Emory University School of Medicine, Atlanta, as associate dean for research development and assistant professor of pathology, before returning to NIH in 1988.
Whitescarver has received many awards, including the first International AIDS Society Presidential Award for his commitment to the global fight against HIV and his pioneering work in the field.
For more information about the NIH Office of AIDS Research, visit http://www.oar.nih.gov.
About the National Institutes of Health (NIH): NIH, the nation's medical research agency, includes 27 Institutes and Centers and is a component of the U.S. Department of Health and Human Services. NIH is the primary federal agency conducting and supporting basic, clinical, and translational medical research, and is investigating the causes, treatments, and cures for both common and rare diseases. For more information about NIH and its programs, visit www.nih.gov.
NIH…Turning Discovery Into Health®