You are here
February 7, 2011
Study Reveals Parkinson's Disease Risk Genes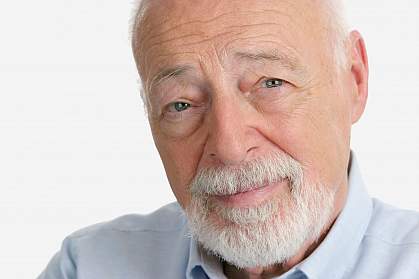 In the largest genome-wide association study to date in Parkinson's research, scientists have discovered that genetics play a substantial role in the disease. The finding may one day lead to better diagnostics and therapies for this debilitating condition.
Parkinson's disease is a progressive neurologic disorder that usually affects people over the age of 50. It affects about 1.5 million Americans.
Parkinson's disease is caused by the degeneration of nerve cells in the portion of the brain that controls movement. It was once considered a non-genetic disease. However, recent genome-wide association studies uncovered a genetic component to the disorder. These studies analyze large amounts of DNA to identify subtle genetic variations that contribute to disease.
To find genetic variations that contribute to Parkinson's disease, Dr. Andrew Singleton of NIH's National Institute on Aging (NIA) and several other leading Parkinson's researchers in the United States and Europe undertook the largest genome-wide association study of the disease to date. They pooled DNA data from more than 33,000 participants.
First, the researchers scanned the genome looking for variations associated with Parkinson's. Then, to confirm these findings, they analyzed suspected risk variants in DNA from an independent group of people with Parkinson's and a similar group of people free of the disease. The study was supported by several NIH institutes and the U.S. Department of Defense.
In the February 2, 2011, online edition of the Lancet, the researchers identified 5 new genomic regions linked to Parkinson's disease. They also confirmed 6 previously identified regions that may contribute to increased disease risk. Based on these 11 risk variants, the researchers estimate that people in the top 20% of genetic risk are more than 2½ times as likely to have Parkinson's disease as those in the bottom 20% of the genetic risk spectrum.
"Up until just 10 or 15 years ago, the field did not think genetics played much of a role in the development of Parkinson's disease," Singleton says. "This work not only increases our understanding of how genes are involved in the disease process, but with more research, may one day result in the development of better diagnostics and therapeutic interventions for this debilitating disease."
Related Links