You are here
February 22, 2017
Dara Richardson-Heron, M.D. Named Chief Engagement Officer of the All of Us Research Program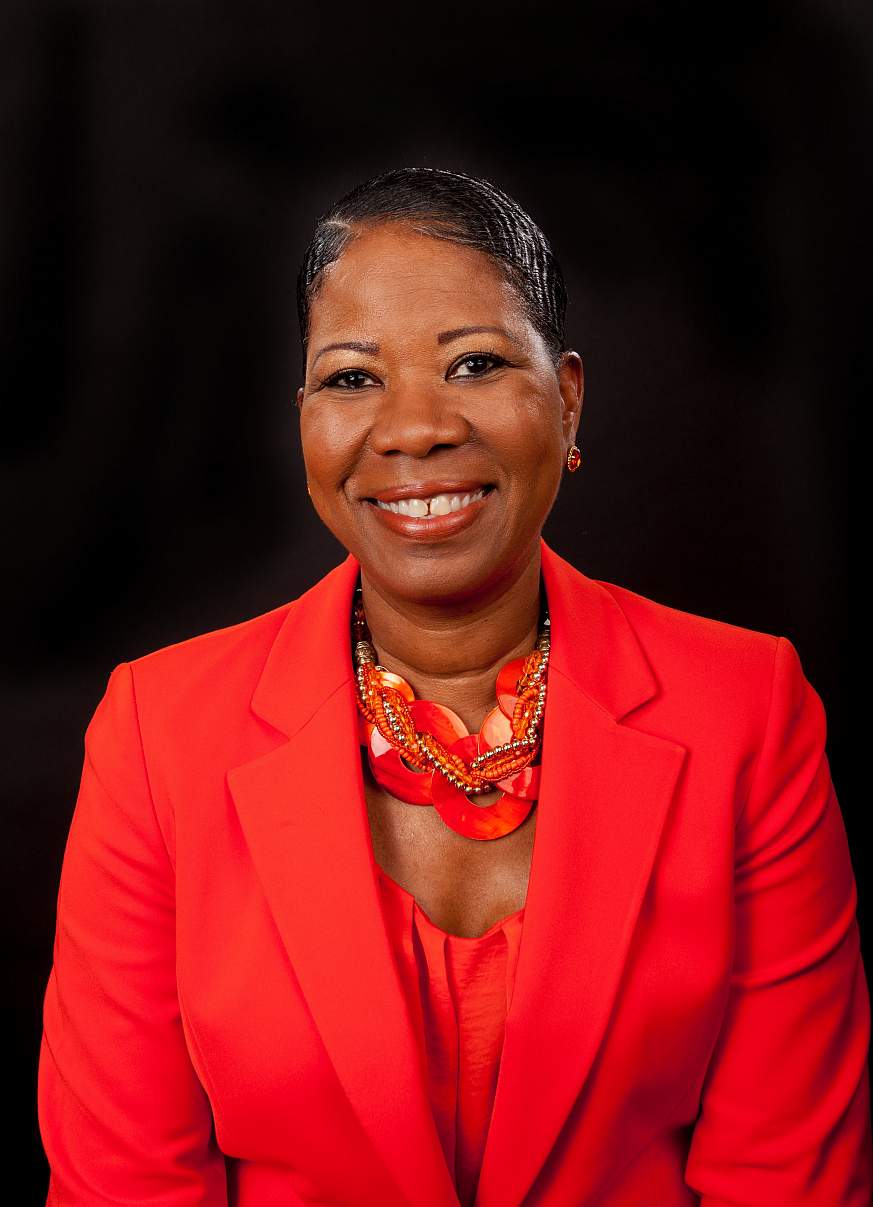 Patrice Gilbert/2016
The National Institutes of Health has selected Dara Richardson-Heron, M.D., as chief engagement officer of the All of Us Research Program. She will lead outreach efforts to enroll and retain one million or more volunteers in this landmark effort to advance innovative health research that may lead to more precise treatments and prevention strategies.
All of Us aims to build one of the largest biomedical data sets in the world, involving participants from diverse communities across the United States. As chief engagement officer, Dr. Richardson-Heron will forge partnerships with research participants, health care professionals, and national and community-based organizations to raise awareness of the program and engage members, with a special focus on populations that have been historically underrepresented in research. She will also develop strategies for ongoing program improvements based on participant feedback and community needs.
"Dara has been a valuable member of our Advisory Panel from the beginning, and I'm thrilled to have her join our team in this new position," said Eric Dishman, director of the All of Us Research Program. "She will bring tremendous expertise and passion to the job, and help us deliver on our promise to treat participants as partners."
Richardson-Heron has more than 20 years of leadership and management experience in the health care, corporate, and nonprofit sectors. She joins NIH from YWCA USA, where she served as chief executive officer for more than 4 years and led a network of more than 220 YWCA local associations across the country. Under her leadership, the organization optimized its governance and organizational structure; significantly enhanced the engagement and alignment between local and national operations; cultivated new local and national partnerships; and significantly elevated its advocacy work in the areas of racial justice and civil rights, economic advancement, and health and safety.
Previously, she served as the chief executive officer of the Greater NYC Affiliate of Susan G. Komen for the Cure, national chief medical officer at the United Cerebral Palsy Association, assistant executive director and chief medical officer at United Cerebral Palsy of New York City, and executive medical director at Consolidated Edison Company of New York, Inc.
"As a physician by trade and an advocate by choice, I am ecstatic to serve as chief engagement officer for the All of Us Research Program," said Dr. Richardson-Heron. "I look forward to actively engaging key stakeholders across the nation as we work collaboratively to achieve equitable representation in clinical and scientific research, make groundbreaking medical advancements, and most importantly, make significant improvements in the health and wellbeing of all Americans."
Dr. Richardson-Heron holds a doctorate in medicine from New York University School of Medicine and a bachelor's degree in biology from Barnard College.
This page last reviewed on February 22, 2017