You are here
Donald S. Fredrickson, M.D.
Director, National Institutes of Health, July 1, 1975 - June 30, 1981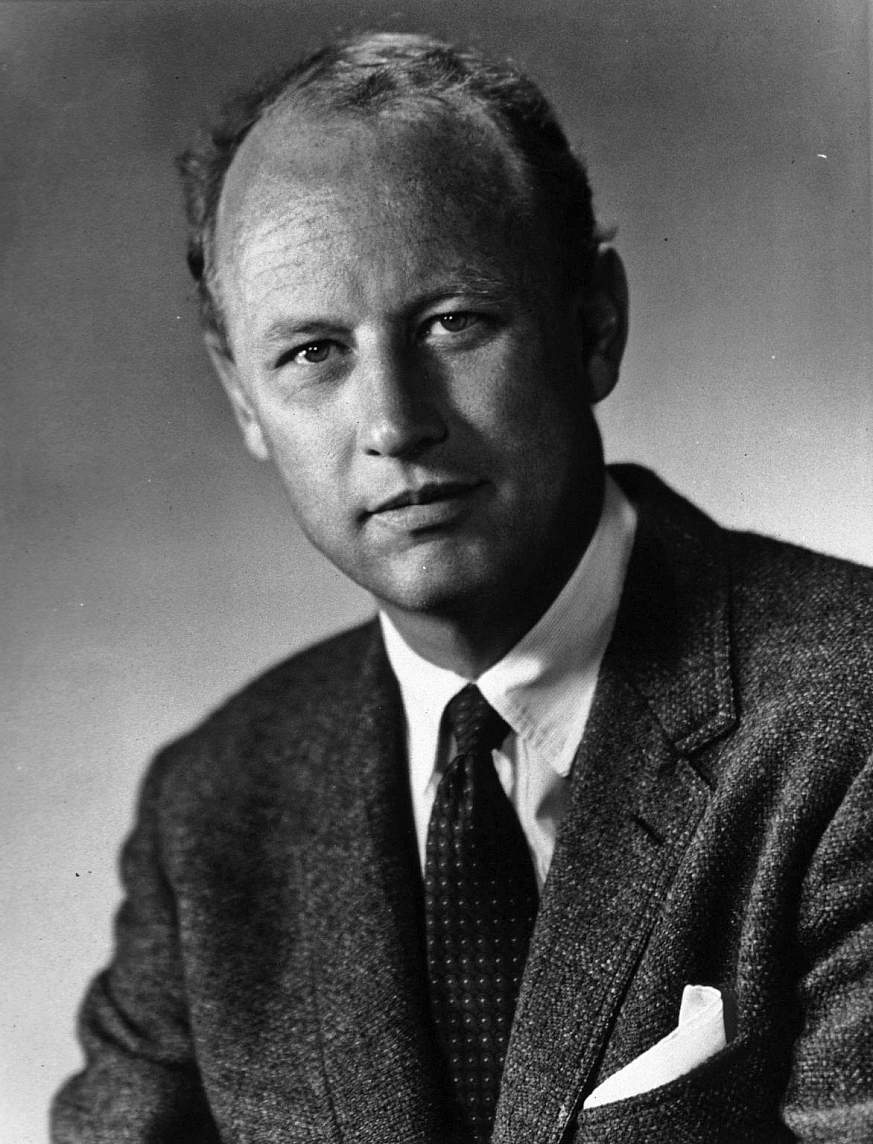 Dr. Donald S. Fredrickson, an internationally known authority on lipid metabolism and its disorders, became the 11th NIH director on July 1, 1975, appointed by President Gerald Ford. He continued as NIH Director under President Jimmy Carter, and briefly under President Ronald Reagan. Immediately prior to this appointment, he had served for 1 year (1974-1975) as president of the Institute of Medicine, NAS.
His association with NIH, however, spanned more than two decades beginning in 1953 when he joined the scientific staff of the then National Heart Institute (renamed the National Heart, Lung, and Blood Institute in 1976) as a clinical associate.
During his research career in the Federal service, Dr. Fredrickson held numerous positions at NIH, several in the heart institute simultaneously. From 1955 to 1961 he was a member of the Laboratory of Cellular Physiology and Metabolism. He then served as clinical director (1961-1966), while continuing his research as head of the section of molecular diseases, Laboratory of Metabolism (1962-1966). He was appointed institute director in 1966, serving in that capacity until 1968. He combined this executive responsibility with research as chief of the Molecular Diseases Branch (1966-1974), and as director of intramural research (1969-1974).
His earliest research interests centered on the metabolism of sterols. Later he focused on the structure of the plasma lipoproteins, their importance in the transport of fats, and the genetic factors regulating their metabolism and concentration in blood. It was during this period that he discovered two new genetic disorders: Tangier disease (absence of high density lipoproteins) and cholesteryl ester storage disease, a lysosomal enzyme deficiency.
In 1965 he and his coworkers introduced a system for identifying and classifying blood-lipid abnormalities on the basis of plasma lipoprotein patterns. From this work came recognition of new monogenic causes of hyperlipidemia: type 3 and type 5 hyperlipoproteinemia and what is called familial hypertriglyceridemia. The system received prompt acceptance by the WHO and is now used widely by laboratories around the world.
Research findings of Dr. Fredrickson and colleagues have also included the discovery of several previously unknown apolipo-proteins, and new knowledge including descriptions concerning the structure and function of various apoproteins.
He received both his B.S. (1946) and M.D. (1949) from the University of Michigan, and was certified by the American Board of Internal Medicine in 1957. He did postgraduate work at Peter Bent Brigham and Massachusetts General Hospitals and the Harvard Medical School prior to coming to NIH in 1953.
Dr. Fredrickson was a member of numerous professional societies in addition to the NAS and the American Academy of Arts and Sciences.
He resigned as NIH director on June 30, 1981 and returned to the NAS as a visiting scholar. In 1983 he joined the Howard Hughes Medical Institute (HHMI) as vice president, and became president and CEO in 1984. In 1987 he left HHMI and became a scholar at the National Library of Medicine.
This page last reviewed on June 27, 2017